Homeland Security: Cyber Security is Important in this Field, Too!
Did you know that homeland security is more reliant on cyber security than ever before? There is actually a lot of crossover between the fields of protecting our country and protecting our computing systems. In fact, if you are interested in a career in homeland security, it might be a good idea to prepare to work with computers.
The Department of Homeland Security website actually has an extensive section dedicated to cyber security. Cybercrime isn't just worms, viruses, and ransomware; large scale cybercrime can quickly turn into cyber terrorism, and in those cases it can be up to homeland security to respond.

The link Between Cyber Terrorism and Cybercrime
With cyber terrorism on the rise, even US defense systems are vulnerable to cyber-attacks. Homeland and cyber security don't just cross over; as we progress into the future, cyber security will likely become an indispensable aspect of homeland security.
If you are interested in a career in homeland security, here are some more things you should understand about cyber security and why it's essential for you to understand computer technology.
Why is cyber security so important today? Why does it matter in homeland security?
Cyber security is increasingly playing a part in everyday life. In fact, it probably affects your life every single day, even if you don't notice it. For example, if you use the internet, odds are there is some important aspect of your life that depends on cyber security. If you ever log into a banking app, use social media to talk to friends and family, or watch movies on a streaming service, it means that you have personal information on the internet that you probably don't want falling into the wrong hands.
In ways we take for granted, cyber security is essential to our peace of mind, and that's not even getting into situations where cyber criminals can deal more visible damage. In recent years, cyber-attacks have caused massive internet outages, blackouts, and were used to hold corporations and government organizations alike hostage. Cybercrime is much, much more than an inconvenience. In fact, cyber security is one of the most essential aspects of homeland security today.
Why should someone interested in homeland security understand computers?
With cyber security playing a huge part of homeland security, understanding computers can be beneficial to a homeland security career even if you aren't working in an IT department. A recent study in the aftermath of the cyber-attack, which crippled the UK's health services, showed that ignorance of basic cyber security protocols remained rampant in the NHS, leaving the organization vulnerable to potential future attacks. One of the best ways for any organization to prevent attacks is to understand cyber security and computing and to be able to train workers in the best cyber security practices.
Are you interested in homeland security and recognize the dangers of cyber-attacks? If you want to earn a Bachelor of Science in Criminal Justice with a Concentration in Homeland Security, ECPI University offers this degree program at an accelerated rate. For more information about this exciting opportunity, connect with a friendly admissions officer today.
It could be the Best Decision You Ever Make!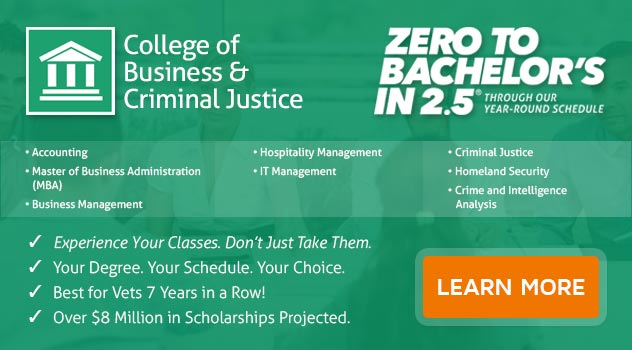 DISCLAIMER – ECPI University makes no claim, warranty, or guarantee as to actual employability or earning potential to current, past or future students or graduates of any educational program we offer. The ECPI University website is published for informational purposes only. Every effort is made to ensure the accuracy of information contained on the ECPI.edu domain; however, no warranty of accuracy is made. No contractual rights, either expressed or implied, are created by its content.
Gainful Employment Information – Homeland Security - Bachelor's
For more information about ECPI University or any of our programs click here: http://www.ecpi.edu/ or http://ow.ly/Ca1ya.