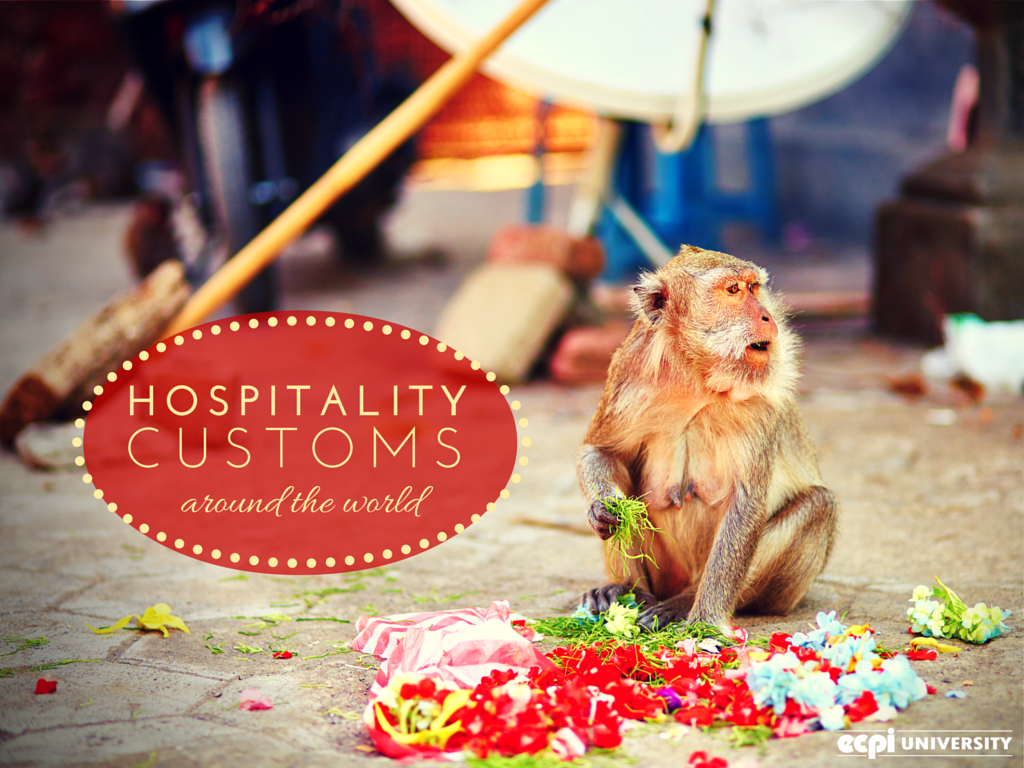 Success seems to be connected with action.
Successful people keep moving.

They make mistakes, but they don't quit.

– Conrad Hilton
One of the most successful hospitality managers in the world began his career working in a general store. Conrad "Nick" Hilton's initial business plan failed, but his second venture – opening and operating a hotel – worked out just fine!
You'd be surprised what experiences and knowledge you already have that make pursuing the hospitality management career path a logical choice for you. And if you've got the desire to travel, there's only one question you should ask yourself:
Where in the world will your hospitality management career take you?
Working in today's global environment is challenging and rewarding! You get to meet people from interesting places, and you get to be one of those people when you manage a European or tropical resort. Here is some international hospitality information to take with you on your journey:
The clock won't stop in Belize.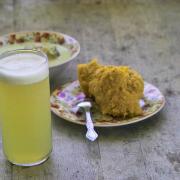 Most culinary creations will incorporate wheat flour, beans, corn, rice and chicken (The Caribbean side has fresh fish, lobster, shrimp and conch.), and your guests will be a cultural mix from around the world. Alcohol, especially wine, will usually be ordered for festive or special occasions. Your staff will be Mestizo people and descendants of Maya and Garifuna tribes. If you're in charge of a business meeting, being there on time is critical, though your meeting hosts may not stick to the agenda, so foods should be able to stay hot and fresh at least one hour beyond the serving time!
Drink up the culture in China and Japan.
Etiquette is very important; if your servers are not from these countries, brief them on social taboos, like touching their noses and handling chopsticks with courtesy. Your host at any event in these countries considers himself successful if he gets his attendees drunk, but just the opposite applies to women – a tipsy female will be scorned by her business partners. Try to keep alcohol off luncheon menus and (if possible), controlled at evening dinners.
India . . . It's literally in your hands.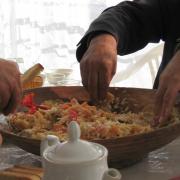 Etiquette in this country is not so much about knowing which fork to use (The majority of the people eat with their hands.) as what to wear. Keep your arms and legs covered at all times (even in the kitchen), and when visiting one of their beautiful temples, take your shoes off before you enter. When serving or dining, try not to use your left hand; this is considered rude and "unclean." Your Indian diners will enjoy sharing their foods with everyone at the table, but make sure there are plenty of clean drinking glasses, water bottles, and (if they are used) spoons, because eating or drinking after each other is offensive. Your guests are likely to help clear the table and carry dishes back to the kitchen.
Monkey around in Thailand!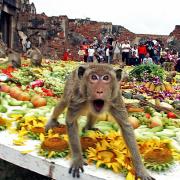 Since 1989, thousands of residents and visitors have attended the annual Monkey Buffet Festival. If you're called upon to arrange the menu at the festival, your patrons might be spectators (people), but it's more likely you'll be preparing a feast for 3,000 monkeys! These beloved animals are like many in the entertainment industry – they are particular about their food, so your menu should include fresh fruit and vegetables, candy and cake, artistically arranged in food pyramids or buffet-style and placed in front of temples. Tell your staff to keep their wits and their sense of humor at all times – these monkeys aren't afraid of people and are likely to climb onto a server's shoulders and steal a tasty tidbit!
Your passport to the world is waiting!
A world awaits, but first, you'll need the right tools to make international hospitality a reality – an education should be first on your list! With a degree in hospitality management:
Salaries can be higher than average, especially in tourist destinations.
Hospitality managers should be able to inspire their personnel to provide superior customer service and also inspire their customers to give them favorable reviews on the web.
Not all hospitality managers work in hotels! Other career paths might include:


Cruise ship dining and events management
Restaurant management
Catering
Convention and Conference Center menu and staff management
Sports and entertainment venue food management
Public schools/institutional or healthcare meals management
ECPI was the best decision I ever made

— Ham Sanny (@samhanny97) May 7, 2015
Start Honing Your Skills with a Hospitality Management Degree
If you have a passion for creating culinary delights and you also have organizational skills that can be applied toward facilitating banquets, events, and business conferences, you should explore the ECPI educational path that could lead you to earn a Bachelor of Science in Business Administration with a concentration in Hospitality Management. Don't wait another minute! Contact ECPI University's College of Business & Criminal Justice today. Remember – successful people keep moving, so make the move today! It could be the Best Decision You Ever Make!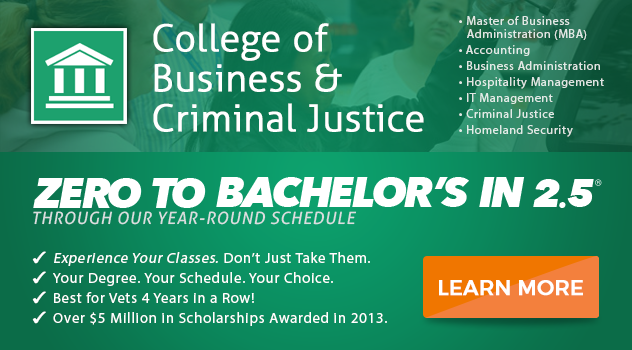 DISCLAIMER – ECPI University makes no claim, warranty or guarantee as to actual employability or earning potential to current, past or future students or graduates of any educational program we offer. The ECPI University website is published for informational purposes only. Every effort is made to ensure the accuracy of information contained on the ECPI.edu domain; however, no warranty of accuracy is made. No contractual rights, either expressed or implied, are created by its content.
Gainful Employment Information
For more information about ECPI University or any of our programs click here: http://www.ecpi.edu/ or http://ow.ly/Ca1ya.