How Can a Nurse Be a Confident Student in their RN to BSN Program?
If you're a working nurse who wants to expand your career options, education is a clear pathway to success. Nurse Journal reports that BSN nurses, as opposed to Associate Degree in Nursing (ADN) nurses, generally make more money and are sometimes eligible for positions not available to ADNs.
However, the idea of going back to school can be frightening for some. What are some of the common fears experienced by working nurses who decide to pursue a bachelor's degree? What are some techniques you can use to make your course of study easier? What are the benefits of earning a bachelor's degree in nursing?

Back-to-School Jitters for Working Nurses
Going back to school presents a number of challenges for working adults. Some of the more common fears are:
Lack of confidence in your academic skills. When was the last time you actually had to study for something? Does your brain even work that way anymore? The idea of forcing yourself through hours of difficult material can scare some away from their goals.
Little or no support at home. Where are you expected to find all those extra hours to study and attend classes? Who will take care of the household duties while you chase your dreams?
Interruptions to daily work schedule. The needs of the business you work for will not change. Many employers actively support an employee's efforts to improve themselves through education. Some don't. What happens if you can't make your school and work schedules match up?
Too much time investment. Do you really want to spend the next 2 to 4 years of your life in school? Is all of that effort really worth it in the end?
These are all legitimate concerns. However, there are ways to overcome each one of them.
Overcoming Obstacles to Your Success
Potential problems don't have to derail your career plans. Try these strategies to clear the path towards success.
Worried you don't have the brainpower to tackle complex medical information? Adult education schools offer instruction in a format that is friendly to different learning styles. With a combination of classroom work, reading, group activities, and hands-on experimentation, you're likely to get a firm grasp of the information. Of course, if you need extra help, you can always turn to your classmates, instructors, and counselors.
Too many domestic duties? Delegate! Get everyone in the household to contribute to routine chores and errands. Enlist help from friends and family outside the home, if necessary. Call on your community members to support you through your studies for the best results.
Can't get your employer to cooperate with your school schedule? Accelerated learning programs offer flexible schedules that fit around your time constraints.
Can't commit to a multi-year degree program? Accelerated learning programs are designed to get you through faster. You could earn your bachelor's degree in a fraction of the time it would take in a traditional college program.
Your concerns aren't a barrier to success. With a little planning, you could overcome potential issues and keep working towards your goals.
Benefits of a BSN
What makes getting a bachelor's degree in nursing an important option for working nurses?
More professional opportunities. Your BSN usually qualifies you for a greater variety of positions, which gives you more control over the direction of your career. Choose to work in the field you are most passionate about instead of accepting jobs based purely on need.
Better pay. Registered nurses are an incredibly valuable resource in the medical field. Those with better skills and credentials are normally rewarded with higher pay.
One step closer to your long-term goals. Do you plan to pursue a master's degree or even get your Ph.D.? Advancement through education is a common career strategy for working nurses. With a BSN, you are then able to enjoy a number of higher education options.
More job satisfaction. Do you wish you could work more directly with patients? Or do you feel called to focus on administrative tasks over assisting in clinical settings? Getting your degree could allow you to work in positions that are best suited for your personal preferences. When you get to do what you love every day, you'll enjoy your shifts more.
Are You Ready to Move from RN to BSN?
If you are an RN with an ADN degree, and want to move to a BSN by earning a Bachelor of Science in Nursing, ECPI University could help you reach your goals. For more information on this exciting, accelerated program, connect with a friendly admissions professional today.
It could be the Best Decision You Ever Make!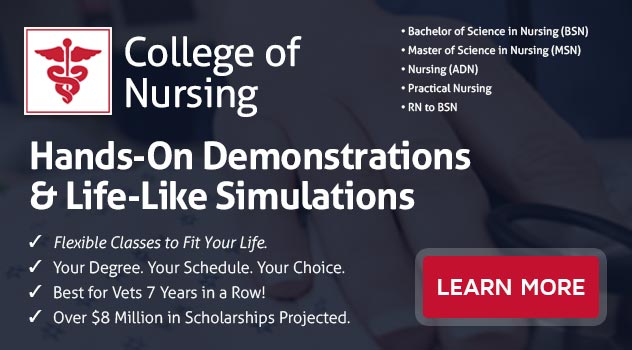 DISCLAIMER – ECPI University makes no claim, warranty, or guarantee as to actual employability or earning potential to current, past or future students or graduates of any educational program we offer. The ECPI University website is published for informational purposes only. Every effort is made to ensure the accuracy of information contained on the ECPI.edu domain; however, no warranty of accuracy is made. No contractual rights, either expressed or implied, are created by its content.
Gainful Employment Information – RN to BSN - Bachelor's
For more information about ECPI University or any of our programs click here: http://www.ecpi.edu/ or http://ow.ly/Ca1ya.