How Do Information Systems Help Organizations Thrive?
Every organization, whether it is a corner retail shop or a multi-national non-profit organization, stands to benefit from information systems. Information systems offer a way for organizations of all shapes, sizes, and niches to store key information and then use that information to make important decisions using real data. 
If you already work in the IT industry, then you likely already know the importance of information systems and why it often makes solid sense to go back to school to obtain your Master's Degree in Information Systems. But if you are new to this sector of technology, then consider the following short article about information systems, their vital importance to organizations, and why a graduate-level education can help you reach your goals.

The Basics of Information Systems
The term information system refers to any collection of equipment that makes it possible for an individual or organization to organize and analyze data. This means that the purpose of an information system is to collect raw data and transform it into useful information that an individual or larger entity can then use for decision making.
A great example of a commonly implemented business information system is a customer relationship management. Customer relationship management (CRM) systems are designed to accumulate and track consumer activities such as how they first interacted with the brand, overall purchasing trends, customer inquiries, and much more.
A robust CRM will both collect this data and then offer easy capabilities for businesses and organizations to analyze that data and make key marketing and business decisions off that data. For example, if a CRM shows a particularly strong response to a specific YouTube ad, the advertising and marketing department will likely focus on what made such a video successful, and repeat the endeavor on a broader scale.
Key Ways Information Systems Assist Organizations
Seamless communication: A key component of organizational leadership and management is gathering and distributing information so that every position has the things they need to succeed in their company role. Information systems assist in disseminating information by allowing managers and other organization leaders to store data in folders and documents that can be seamlessly shared with the appropriate employees. Most information systems also allow users to communicate remotely so that no matter where an employee is, they can receive information and react accordingly.
More efficient operations management: Information systems enable organizations to collect and access recent information, as well as keep a comprehensive collection of all organization data. Combined, this enables businesses to operate more efficiently, as things like real-time sales data offer insights into immediate customer purchases to inform better stocking or production practices.
Better record keeping: No matter what industry an organization is in, efficient record keeping is necessary. There are industry regulations that need to be adhered to and recorded proof those regulations have been adhered to. Then there is the long list of different financial records that are a component of every business. Information systems make record keeping easier, faster, and more accurate with features that enable document storage, revision histories, communication records, and other aspects of operational data. This type of record keeping is not just useful for ensuring an organization stays within the necessary regulatory and financial lines, but it also assists business leaders in preparing cost estimates and making better forecasts to understand how certain past actions influenced operations.
More informed decision-making: This point bears repeating, as frequently information systems are used to inform the decision-making processes that can make or break an organization. Organization and business leaders need the most accurate, up-to-date information if they are to make the best decisions for the future of their group. Information systems not only offer past trends, but they also offer real-time business information which can be set to forecast future possibilities. Business leaders need all of the above in order to make the right decisions that will enable their organization to thrive.
Go Graduate: The Possibilities of a Master's in Information Systems
Every business, every nonprofit organization, every government entity can benefit from the implementation of an information system. That said, information itself has no value if it cannot be appropriately organized. IT professionals who pursue a Master's Degree in Information Services could learn how to both create and manage information systems that will best enable specific groups to find and store data that is useful for their industry or operations niche. Students of a graduate-level program learn how to manage various existing information systems to best serve the needs of their future managers, employees, and customers.
Are you interested in IT information systems?
If so, a Master of Science in Information Systems might be right for you. ECPI University offers this program at an accelerated pace. Meaning you could graduate in as little as 15 months. For more information about this exciting degree, connect with a friendly admissions advisor today.
It could be the Best Decision You Ever Make!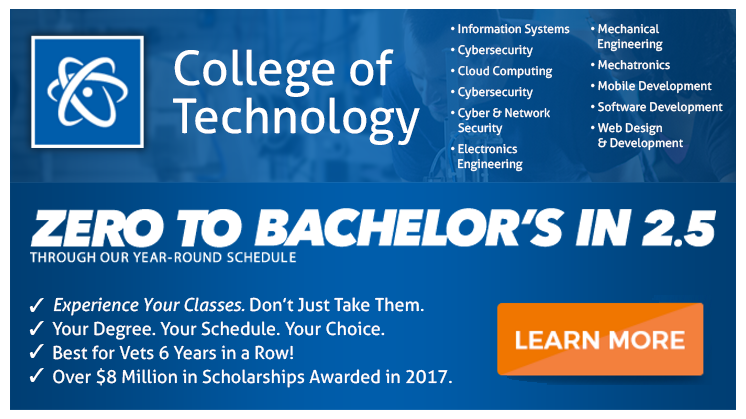 DISCLAIMER – ECPI University makes no claim, warranty, or guarantee as to actual employability or earning potential to current, past or future students or graduates of any educational program we offer. The ECPI University website is published for informational purposes only. Every effort is made to ensure the accuracy of information contained on the ECPI.edu domain; however, no warranty of accuracy is made. No contractual rights, either expressed or implied, are created by its content.
For more information about ECPI University or any of our programs click here: http://www.ecpi.edu/ or http://ow.ly/Ca1ya.