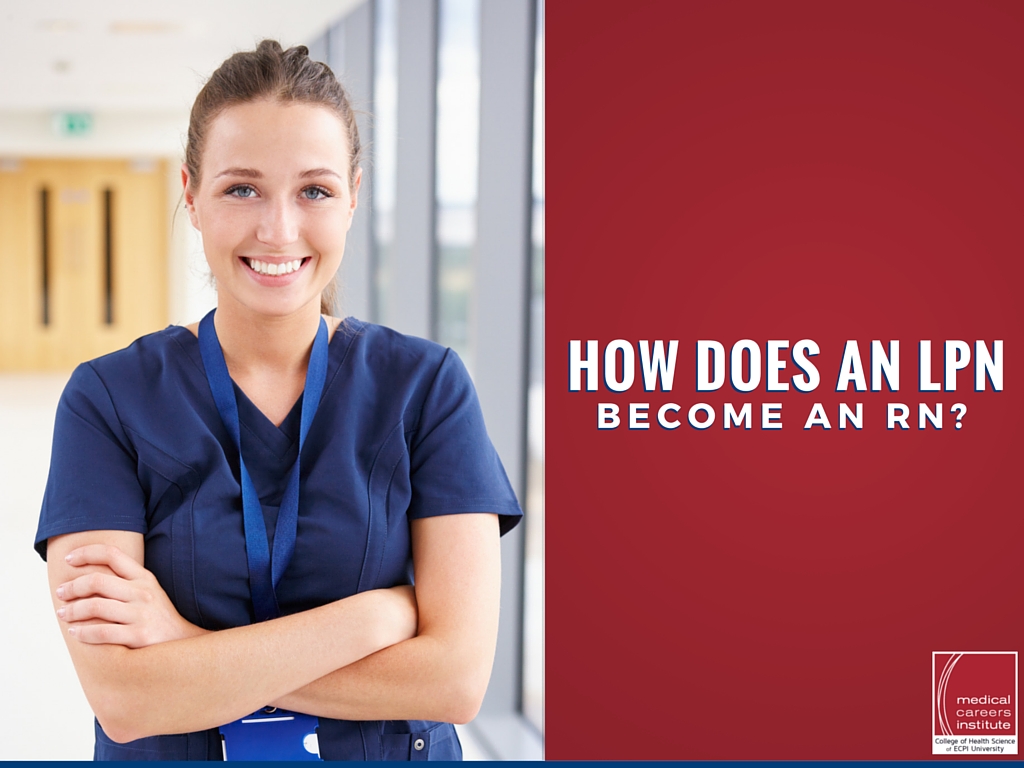 For many LPNs, the education requirements and the scope of practice is a perfect fit, but, over time, many LPNs become ready for their next career move to take on more responsibility, expand their skills, and achieve higher salaries. If you are an LPN, how do you become an RN? What are the options? What are the resources necessary to achieve an RN degree?
Completing a registered nursing degree could allow you to work in various clinical care roles as well as non-traditional roles, such as health coaching and patient education.  It may also provide you the opportunity to pursue management and leadership roles.  In addition, an RN degree has the capability of offering extended job security. According to the Bureau of Labor Statistics, the number of RN nursing jobs due to growth and replacements is projected to increase by 439,300 or 16% by 2024.
There are several ways to approach an RN degree from finding the right program that meets your needs, to preparing yourself for the NCLEX- RN.   Much depends on your career goals, your study habits, your resources, your current work flexibility, your location, and your financial resources, among others.  
Your options for an RN degree are an associate degree in nursing (ADN or AAS) or a bachelor's degree (BSN).  You may decide to complete your RN degree in stages depending on your future goals.  In most cases, an associate degree can provide you the opportunity to enter the RN workforce quicker, expanding your skills and scope of work.  You may then wish to progress with your education to a BSN level of education, which could provide you the same opportunities but also provide a foundational education level for supervisory or leadership roles, depending on the organization or healthcare entity.

Types of RN Programs: Traditional, Online, & Hybrid
Transitional programs help meet the growing demand for RNs. These programs are specifically designed for the working LPN to help you not only receive required academic and clinical coursework, but also help you transition to the broader role of an RN. In addition, these programs also focus on RN-specific competencies such as communication, assessment, clinical decision-making, caring interventions, and delegation.
Nursing associate degree programs offer 60 hours of college credit for academic and clinical hours. Some programs are "brick and mortar", i.e. all classes are held on a formal campus.  Some programs are virtual in nature and use "blended learning", meaning academic classes are completed online and observed clinical study work is completed at facilities near you.  Current technology allows for enhanced experiential learning allowing the use of webcams and videos to enhance the student experience and communication with the instructor. You will need to decide what will work best for you based on your own personal needs.
An important thing to consider is if the RN program you choose is accredited by a nursing accrediting agency such as the Accreditation Commission for Education in Nursing.  You want to be sure your program of choice is accredited as well so you can pursue an advanced degree in future programs such as a bachelor's or master's degree program of study.
Nursing Program Prerequisites
Once you determine if you want to pursue an associate or bachelor program of study, meet with an advisor to determine what prerequisites you will need to complete before applying for the program. Programs may require you to complete basic core academic courses related to nursing such as Psychology, microbiology or anatomy. Nursing school acceptance can be competitive, so do ask your advisor what will make you the best candidate possible. Your acceptance may hinge on your overall GPA score, GPA for core curriculum or perhaps your results on a required basic skills test as prescribed by the school's entrance requirements.  
Financial Obligations
Higher education can be expensive but it does not have to be out of reach. Nursing is one field in which there are various financial programs available to the student. Fortunately, the United States Health and Human Services Department has increased financial programs for nursing students to ensure there is a continued pipeline of nurses to meet future needs. Talk to your advisor and school financial counselor to find out what resources are available to you.
Officially Graduated from ecpi university with my RN degree Even tho classes ended in February Parents are so proud. 2nd college degree.

— Mopar_Girl (@kelseytucker51) June 13, 2015
Ready to Go from LPN to RN?
If you are an LPN wanting more information about nursing career ladder options, including completing an Associate of Applied Science in Nursing (A.A.S.) degree in as little as 18 months, contact us at ECPI University today—it could be the Best Decision You Ever Make!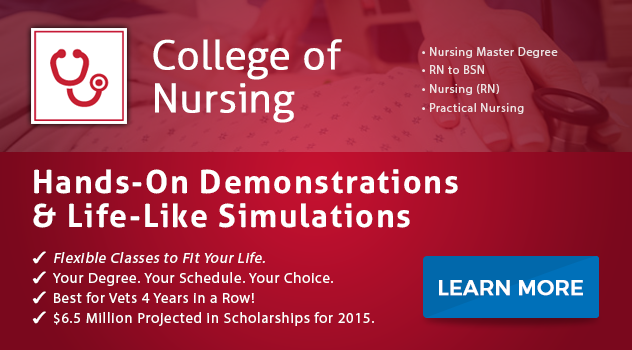 DISCLAIMER – ECPI University makes no claim, warranty or guarantee as to actual employability or earning potential to current, past or future students or graduates of any educational program we offer. The ECPI University website is published for informational purposes only. Every effort is made to ensure the accuracy of information contained on the ECPI.edu domain; however, no warranty of accuracy is made. No contractual rights, either expressed or implied, are created by its content.
Gainful Employment Information – Nursing (RN) - Associate's
For more information about ECPI University or any of our programs click here: http://www.ecpi.edu/ or http://ow.ly/Ca1ya.