How Important is Cyber Security Education?
If you're reading this, there's a good chance you have given some thought to pursuing a career in cyber security. If so, it's understandable. Cybercrime is on the rise, and there is a serious shortage of people to combat it. Damages from cybercrime are expected to exceed $6 billion by 2021. This problem is exacerbated by the fact that there just aren't enough people working to counter cyber criminals; in fact, the shortage of qualified cyber security personnel is getting worse every year.
While this is bad news for the state of cyber security, it does mean that cyber security is a highly lucrative field with a lot of job security, for those who are interested in pursuing it. Since there is a shortage of qualified workers, there are lucrative offers and a good deal of job growth in the field right now.

It's no surprise that you're interested in cyber security. Not many jobs offer this field's combination of high demand, excellent pay, and the ability to make a difference by stopping criminals. The question is, what sort of education do you need to start a cyber-security career? Will a formal degree help you find a job, or to do your job better? And are there any benefits to getting a degree over making a go of it with your current skill set and learning on the job?
Well, there are some real benefits in going to school to learn about cyber security, and in earning a cyber-security degree. Here are some of the reasons why getting a formal cyber security education is worth it.
Keeping up with the times
Even if you know a lot about cyber security from self-teaching or work experience, a good cyber security degree program will prepare you for the latest in advancements in both cybercrime and cyber security technology. No matter how much you know about cyber security, and whether you are a total novice or an expert, there is always more to learn. Knowledge is powerful in this field, and there's no such thing as too much of it.
Making connections
There is more to building your career in cyber security than knowing a lot about computers. The more people you know in the field, the more opportunities you will have to get a leg up as you advance in your career. Your professors and classmates are valuable connections as you enter the field for the first time; the relationships you foster in school can go a long way in helping you succeed.
Getting certified
Getting third party certifications is one of the most important steps in making a career in cyber security. Certification tests show that you have expertise in specific areas that potential employers are looking for. Because these tests are run by third parties, as opposed to universities, anyone can take them. However, passing them and earning certification requires a lot of studying and hard work.
You can do it on your own, but a good cyber security degree program will be dedicated to helping you earn multiple, important certifications. In addition to learning about cyber security, by the time you graduate your classes will also have you ready to take the certification exams you need to start your career as soon as possible.
Are you interested in cyber-security education? If you want to earn a Bachelor of Science in Computer and Information Science with a Major in Cyber and Network Security, ECPI University offers this program at an accelerated rate. For more information on this exciting degree program, connect with a knowledgeable admissions representative today.
It could be the Best Decision You Ever Make!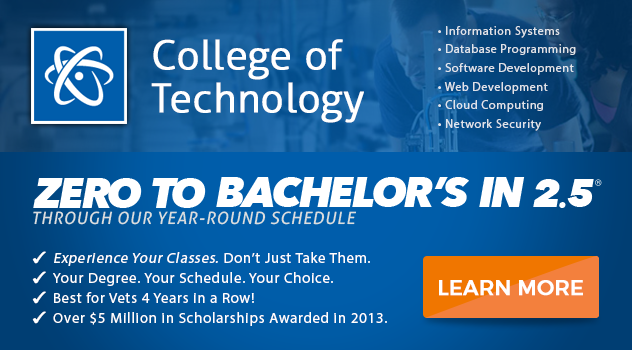 DISCLAIMER – ECPI University makes no claim, warranty, or guarantee as to actual employability or earning potential to current, past or future students or graduates of any educational program we offer. The ECPI University website is published for informational purposes only. Every effort is made to ensure the accuracy of information contained on the ECPI.edu domain; however, no warranty of accuracy is made. No contractual rights, either expressed or implied, are created by its content.
Gainful Employment Information – Cyber and Network Security - Bachelor's
For more information about ECPI University or any of our programs click here: http://www.ecpi.edu/ or http://ow.ly/Ca1ya.