How Long are RN to BSN Programs: Is it Worth it for Me?
A BSN (Bachelors of Science in Nursing) is often favored and other times it is a compulsory requirement for practice as a registered nurse (RN) in military service, case management areas, travel nursing, K-12 schools, or while working abroad. The American Association of Colleges of Nursing (AACN) considers the BSN as the minimum nursing degree for practicing nurses.
What's more, the American Nurses Association recently stated that by the year 2020 80% of all nurses should hold a BSN. A BSN is available to both traditional degree-seeking students and non-traditional students seeking for a second degree.

Traditional vs. Accelerated BSN Programs
The main differences between a traditional and accelerated BSN program revolves around the admission requirements, the format, and completion time of the course. An accelerated BSN program makes it possible for students to earn their degree in a shorter period compared to traditional programs.
Admission requirements
An RN to BSN program requires the student to be an RN already and hold a relevant degree in nursing. The objective of the RN to BSN program is to build on your experience as a nurse and help you move to the next level in your career by providing further education.
Course format
Accelerated programs earn their name from the fast pace of their classrooms. They also are in session year round without a long break during the summer. The benefit to this is that students are able to move through their degree program faster. Someone who graduates on time is looking for work while their traditional counterparts are still in school.
Time of completion
As mentioned above, accelerated RN to BSN programs have the added benefit of speeding up school to help students to where they really want to be: a nursing role.
Why Choose an Accelerated RN to BSN Program
You build off what you already know: nursing: If you're already a nurse, you already have experience when you step back into the classroom. Like your classmates, you know about the long hours, the difficulties of the field, and have a basis of knowledge to build on.
Accelerated time frame: If you want to hit the ground running, a credited accelerated BSN degree program can unlock your nursing potential within a shorter time frame than a traditional program. You will not only save time, but also get started with your nursing career as soon as possible.
Get quality education through a flexible program: A lot of RN to BSN programs respect the fact that you're a working nurse. They are designed to be flexible and offer assistance where you might need it when it comes to going back to school.
Benefits of Becoming a BSN
A BSN could help you expand your professional roles.
You will probably be prepared to work in a variety of settings.
Unlike an ADN, a BSN should provide you with more than just fundamental practice.
Are you a working nurse looking to move forward in your nursing career? If you want to earn a Bachelor of Science in Nursing, ECPI University offers this program at an accelerated pace. For more information about this exciting degree, connect with a friendly ECPI University admissions advisor today.
It could be the Best Decision You Ever Make!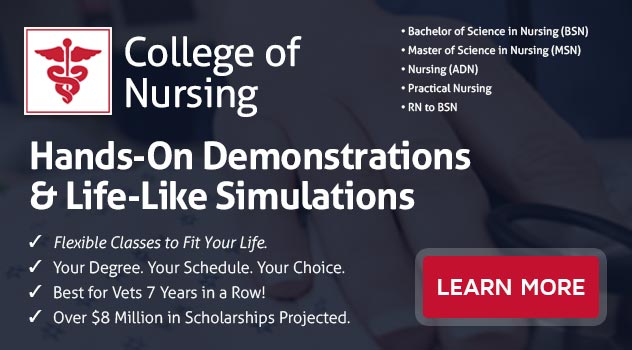 DISCLAIMER – ECPI University makes no claim, warranty, or guarantee as to actual employability or earning potential to current, past or future students or graduates of any educational program we offer. The ECPI University website is published for informational purposes only. Every effort is made to ensure the accuracy of information contained on the ECPI.edu domain; however, no warranty of accuracy is made. No contractual rights, either expressed or implied, are created by its content.
Gainful Employment Information – RN to BSN - Bachelor's
For more information about ECPI University or any of our programs click here: http://www.ecpi.edu/ or http://ow.ly/Ca1ya.