How to Educate Yourself Online with a College Degree Program
The number of individuals graduating with a college degree increases every year. It has been reported that the annual growth is estimated to be about 2 percent. The most exciting part is that online courses have a significant contribution to the marked increase in the number of graduates every year.
A survey performed by Learninghouse shows that both employers and learning institutions find online courses as practical as the traditional ones. The same could not be said a few years back as different stakeholders had their reservations about online classes.

What are online courses?
Online education simply refer to a course that is taught over the internet and are facilitated by digital technologies. What that means is that if you are a student taking an online program, you do not need to attend lectures physically. Online courses are often preferred due to their convenience.
Most of the students who opt for these programs balance work, family, and their studies. Others students take the classes with the intentions of changing career paths, while others look to complete unfinished courses. The reasons vary, but the common thing about students taking online programs is that they want to earn their degrees and at the same time, bypass classroom.
Study tips to help you stay at the top of an online course
As much as online classes come with many conveniences, they also have their pitfalls. Staying self-motivated can be a problem for students unused to the online format. Here are some tips to overcome the challenges of online learning and gain the benefits of the system.
Proper time management: As a student taking online classes, you have a lot of freedom. As much as it is a good thing, it could get in the way of you getting your degree. Do not fall victim to thinking you can just do it all tomorrow. Learn how to allocate time for different activities, including studies, and have discipline. With that, nothing should stop you from scooping that certificate you have been dreaming of.
Have a study plan: For a project to be successful, there needs to be a plan that acts as the roadmap. You have a project in hand, that is, your studies. For your studies, you need to have a schedule and stick to it. Have a schedule for doing research, attending online lectures, and doing your assignments. With time, you will realize that you will have a study routine that you will have no trouble following.
Create a study space: You need to have space at your home dedicated to studies. It should be somewhere you can relax and study. With a study area, you will be able to avoid distractions, which might interfere with the quality of your work.
How will you benefit by taking an online course?
Reports show that online students perform better than ones in a traditional program. Additionally, they also tend to do more research and use more learning materials than students in a face-to-face class. This is just one of the benefits of taking online courses. Here are some of the other ways that you can benefit from it.
Ease in career advancement: Advancing your career about two decades ago would have been challenging for you. It would mean leaving everything behind and getting into a degree program. Today, online courses have made it easy for passionate professionals to get access to education as they still hold their jobs and advance their careers.
Saving on costs: Acquiring quality education can be expensive. With online courses, you are only required to spend money on the tuition fee. This has helped many students save on living expenses and transportation.
Flexibility: As a student taking an online course. It will be much easier for you to balance work, studies, and family. You also get the freedom to create a study schedule that is convenient for you. You could work nights and study during the day before work and so on.
You can help someone start or advance in their career path
Students in online degree programs also play an integral role in helping others advance and start their career paths. By seeing that you can succeed without going to a classroom, students wishing to advance their careers could be similarly motivated. Also, by networking and forming discussion forums with other students taking online courses, you can help each other intellectually to pursue your common goal: getting a degree.
Are you interested in taking classes online? ECPI University offers accelerated online courses in fields such as criminal justice, technology, business, and more. For more information about how you could study online, connect with a friendly ECPI University admissions representative today.
It could be the Best Decision You Ever Make!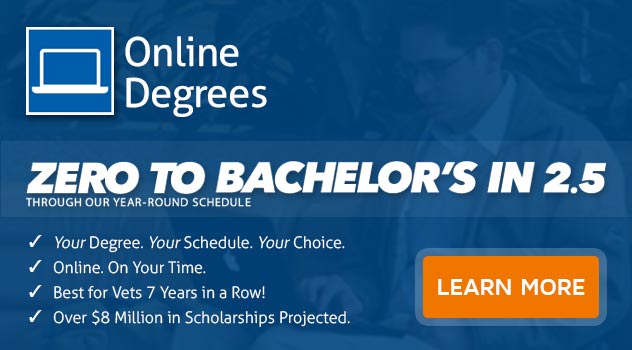 DISCLAIMER – ECPI University makes no claim, warranty, or guarantee as to actual employability or earning potential to current, past or future students or graduates of any educational program we offer. The ECPI University website is published for informational purposes only. Every effort is made to ensure the accuracy of information contained on the ECPI.edu domain; however, no warranty of accuracy is made. No contractual rights, either expressed or implied, are created by its content.
For more information about ECPI University or any of our programs click here: http://www.ecpi.edu/ or http://ow.ly/Ca1ya.