How to Use Your Educational Benefits for Your Future
What could you achieve with a college degree?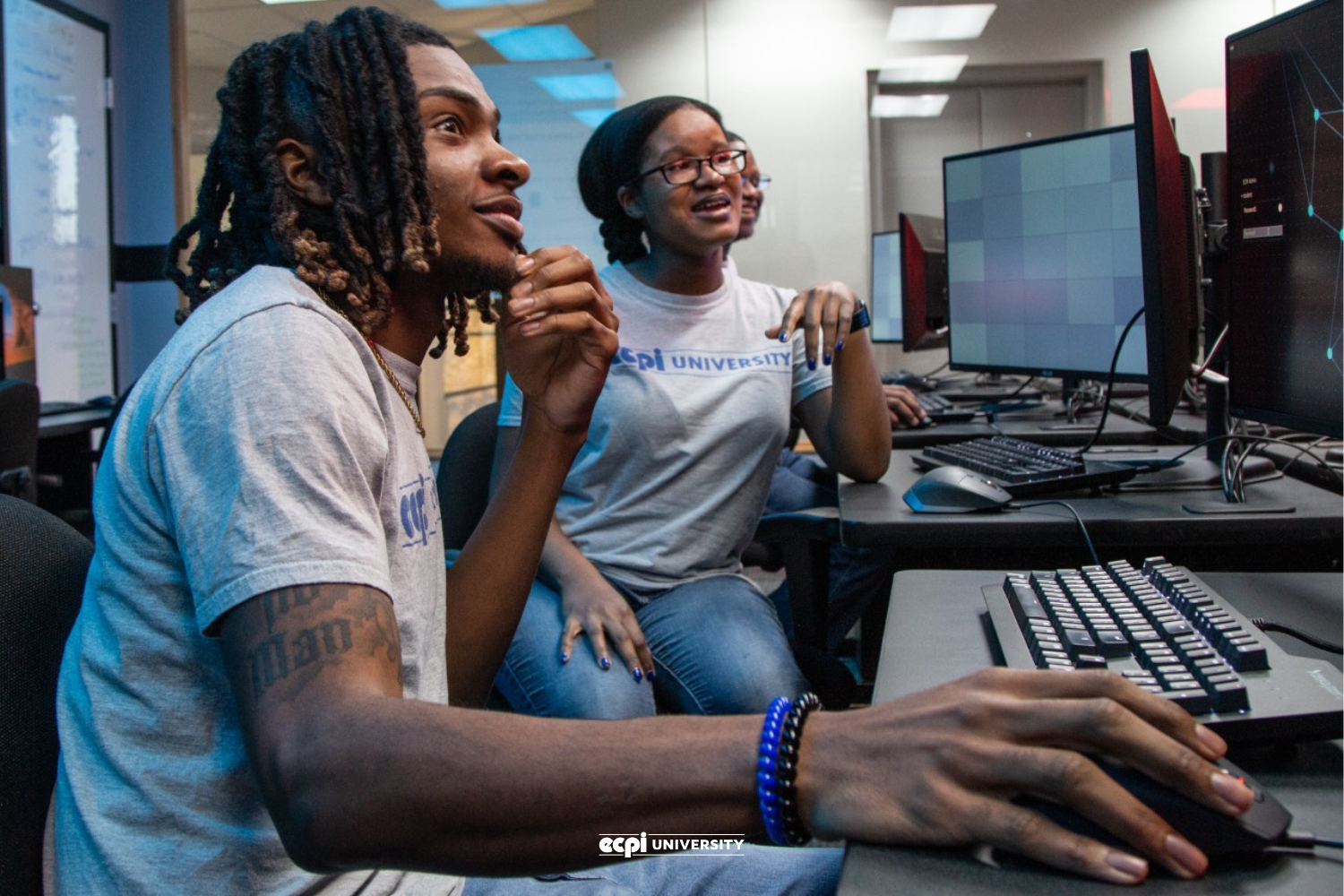 What could you achieve with a college degree? What about your children? Higher education is a wonderful advantage to have in life, and it could be more easily attained than you think—for you, and for your kids/spouse—through the Enterprise Partnership Program.
What is the Enterprise Partnership Program?
The Enterprise Partnership Program is a network of employers and colleges working together to provide educational opportunities with potential significant savings. If your employer is a participant, you and your dependents could be eligible!
Why Would Employers & Colleges Partner Up?
Universities and employers have common goals: to bolster the workforce through education and/or training. By partnering with local colleges, some employers offer significant educational benefits to their employees and their dependents.
The Enterprise Partnership Program, or EPP, is mutually beneficial. This benefits YOU doubly so.
What Are Employer Educational Benefits?
Companies partner with universities to offer tuition matching, scholarships, or other forms of financial assistance. This helps employees grow and develop personally as well as professionally, resulting in a more educated and engaged workforce. And since these benefits also extend to the employee's dependents, it could be a great way to reduce the cost of your spouse or dependent children's education, too.
What's the Catch?
There is none! It's a win-win-win: the employee increases their knowledge and skillset while saving money on tuition, the company improves its workforce and retains top talent, and the university enrolls new students.
And if that weren't persuasive enough, your spouse, dependent children, and anyone else you claim as a tax dependent could also receive the same benefits. Why wouldn't you take advantage?
How Could I Save Money on College through My Employer?
Universities partner with hundreds of companies across the country to offer educational benefits to their employees. Here are a few of the ways you could save money on tuition through your employer:
Scholarship Match: Receive a progressive scholarship award for credit earned.
Tuition Assistance or Reimbursement: Your employer's financial contribution will be matched by the university, up to 15% of total tuition and fees—and registration fees are waived entirely.
Contribution Match: If your company doesn't offer Assistance or Reimbursement, or you're not eligible, you could make a private tuition payment, which will be matched up to 15%.
Discuss your options with your Human Resources department. If you're determined to earn a degree or provide a route for your dependents to pursue higher education, the EPP could be a great path to consider.
Am I Eligible for EPP Benefits?
The EPP is available through participating employers. Talk to your company's HR department to learn whether your company is a participating partner. If so, as a regular employee you could be eligible for a scholarship match, tuition assistance, or tuition reimbursement. Your registration fee could also be waived! Low risk, high reward—that's a smart investment.
How Do I Know if My Employer Offers Educational Benefits?
You can ask your company's HR department. Many employers are proud to offer this benefit, as it is attractive to employees and helps their dependents. 
My Company has Partnered with ECPI University!
Amazing! Your employer has partnered with ECPI University to provide educational benefits to employees like you. You, your spouse, and your dependents may be eligible for scholarship match, tuition assistance, or tuition matching.
At ECPI University, degree programs are accelerated to help busy adult learners balance school with work and family obligations. You could earn a bachelor's degree in as little as 2.5 years, or an associate degree in as little as 1.5 years.
So, what kind of educational programs does ECPI University offer?
Degree programs are available during the day, evening, and weekends—on-campus and online. ECPI University promotes learning by doing, so graduates are ready to hit the ground running. Ask your employer about your EPP benefits today!