Human Resources Masters Program: Online Ways to Earn Your Masters and Achieve Your Goals
Where there are people in the workplace, there are human resources (HR) professionals. And the definition of "workplace" no longer is an office setting, a roomful of cubicles, a factory assembly line.
In a global environment, employees are often remote and/or mobile. HR managers can work in any industry, from the government to non-profit organizations; small-town retail settings to Fortune 500 corporations.

HR Managers Reinforce Company and Personnel Common Goals
HR was once a cookie-cutter job classification. HR managers supervised recruiting, hiring and firing, policy implementation, and dispute mediation. They planned holiday parties, retirement send-offs, and baby showers.
Today, there's so much more: Organizations are facing challenges pertinent to an ever-changing technological workplace. Your master's degree in human resource management may find you designing programs to enhance productivity or improve product or services quality. You could find ways to help frazzled IT professionals juggle big data and cybersecurity.
What Does a Human Resources Master Degree Program Teach?
People are your company's most valuable resource. If you're considering an HR management degree, you probably already possess most of the qualities found in successful human resources managers:
Creativity
Empathy
Ethics-oriented
Motivational/leadership
Multi-tasking capabilities
Problem-solver
Time-efficient
Yes, recruitment and employee retention (hiring and firing) are always going to be part of an HR manager's job description. As you earn your HR management master's degree, you should also learn:
Benefits and compensation practices
Communication that respects diversity and multicultural norms
Conflict/resolution strategies
Data analyzation for use in reports to upper management
Development of strategies to manage multiple departments
Employee recognition and rewards program ideas
How to support and inspire diverse, multicultural people to work better alone and in teams.
HR software
Human Resource Information Systems (HRIS)
Talent management
Ways to reinforce organizational-specific compliance/protocol
What Makes The MSHRM Degree Right for Me?
A Master of Science in Management with a Concentration in Human Resources Management degree is more specialized; it will indicate your broader range of "people skills," something that is critically needed in today's working environment. The degree could be:
Legal insight: The U.S. is a litigious country, and employers feel they need a knowledgeable safety net for employer/employee relationships. That's the area in which a degree in HR management gets extra points. You could ensure regulatory compliance is a workplace standard.
Resolution and specialization: Your degree says, "I'm committed to this field; this industry," and not, "I need some time to explore my options."
Respect: This advanced degree could give you the edge in a competitive job market where managers are in-demand.
Stronger communication skills: HR managers should be able to communicate effectively at every level of business operations. This graduate degree should help you hone those skills you already have.
You Can Complete Your Post-Graduate Degree Quickly in an Accelerated Program
As the point of knowledge for diversity, employee inclusion development, and workplace behavior, HR managers drive decisions at every level of business operations. A post-graduate degree gives you an edge in every organization, but particularly as a human resources management professional.
HR is not something for business professionals unsure of their career direction. You'll need to be a valuable member of your company's leadership team.
Titles can include:
Human Resources Manager
Fiscal Monitoring Specialist
Employee Relations Manager
Benefit Analyst
Training and Development Manager
Administrative Services Manager
Business Executive
Is a Master's Degree in Human Resources Right for You?
Are you interested in earning a Master of Science in Management with a Concentration in Human Resources Management? ECPI University offers this program at an accelerated pace and completely online. For more information, connect with a helpful admissions counselor today!
It could be the Best Decision You Ever Make!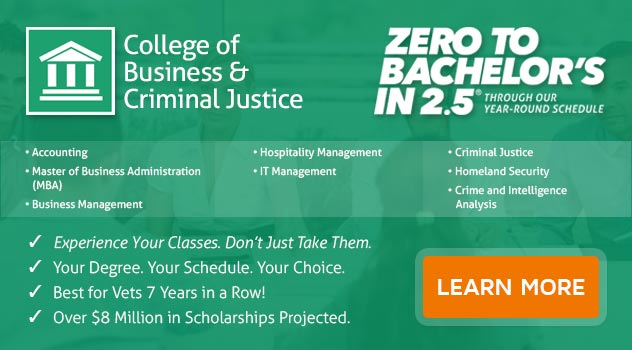 DISCLAIMER - ECPI University makes no claim, warranty, or guarantee as to actual employability or earning potential to current, past or future students or graduates of any educational program we offer. The ECPI University website is published for informational purposes only. Every effort is made to ensure the accuracy of information contained on the ECPI.edu domain; however, no warranty of accuracy is made. No contractual rights, either expressed or implied, are created by its content.
For more information about ECPI University or any of our programs click here: http://www.ecpi.edu/.