Information Systems Careers that can Make a Difference in the World
Computers are an integral part of our modern world. From emergency and disaster response to our daily traffic patterns, we rely on computers to make our communities safer and more efficient. The success of these systems depends on knowledgeable computer technicians.
But how do various information systems careers benefit the lives of everyday people? What IT positions are most valuable in corporate and business settings? How can earning a master's degree in information systems benefit the people that you care about most?

Web Developers
The internet is a powerful force in our lives. We use it to shop, communicate with loved ones, collaborate with work partners, and find the information we need to achieve our goals. Web developers are essential to the continued growth and usefulness of the internet. These computer professionals create and maintain the websites we use every day.
As internet interactions continue to grow, well-qualified web developers become more important. According to the Bureau of Labor Statistics, the demand for web developers will rise by 15%. But how do web developers benefit the world?
In developing countries, entrepreneurs use the internet to sell local goods and art. Having a well-built website helps these populations bring more income into their communities, which is a first step to ending poverty in disadvantaged areas.
Automation is changing the way we work. Computerized equipment reduces the danger to human lives in hazardous situations. Web developers create the interfaces that allow workers to observe and work with harmful substances without risking their own health or safety. This is especially important in industries like energy production.
Those with limited physical abilities often have a tough time making money in traditional ways. The internet has opened up a nearly endless variety of employment opportunities for those with physical limitations. Web developers help companies produce sites that work as portals for work-from-home employees and independent contractors to earn money and improve their lives.
Network and Computer Systems Administrator
The internet is a vast network of interconnected computers, devices, and users. Network and computers systems administrators are responsible for keeping businesses, organizations, and regular people online. These IT experts use their specialized knowledge to ensure users have a safe and productive experience whenever they access a specific network. How does this benefit businesses and civilians?
Businesses of all types rely on the internet as a sales outlet, an outreach tool for current clients, and a source of information on their products and services. Network and computer systems administrators ensure that these outlets are consistently available and functional, thus supporting commerce and positively impacting economies.
In many areas, the internet is an integral part of education efforts. Administrators in these locations protect and maintain this vital link to information. This helps impoverished areas gain access to information, technology, and trade options they can use to build stronger communities.
Municipalities rely on network and computer systems administrators to keep traffic lights in sync, maintain voter registration files, and allow residents to easily access services like document requests and local tax payments. These systems help governments increase capabilities while lowering their costs, thus giving them more funds to invest back into the community.
vArchitect
With this increasingly complex nature of networks, vArchitects are essential to the future of functional technology. These technicians design systems from the ground up to accommodate all the devices, machinery, programs, and applications that interact with their networks.
Academic institutions can allow students to access classes, documents, and other materials from almost any internet-connected device thanks to vArchitects.
vArchitects allow medical facilities to more easily maintain, share, and display records between patients and providers, thereby increasing the quality of care.
Scientific research often requires intricate interoperability between specialized equipment and more mainstream software. vArchitects help creates programs that allow different programs to interface effectively.
How Your Master's Degree Positively Impacts Your Community
A master's degree in information systems could open the door to a long and fulfilling career in information technology. However, you aren't the only one who benefits from your education. You can use your degree to help those you care about most.
Work with your local government to improve recordkeeping or provide better access to information and services for your neighbors.
Assist hospitals by reducing their administrative tasks so they can concentrate on providing a higher quality of care.
Increase education opportunities by working with local school districts or universities to allow online access to community members.
Are you interested in making the world a better place? If you want to earn a Master of Science in Information Systems, ECPI University offers this degree at an accelerated rate. For more information, connect with a knowledgeable admissions counselor today.
It could be the Best Decision You Ever Make!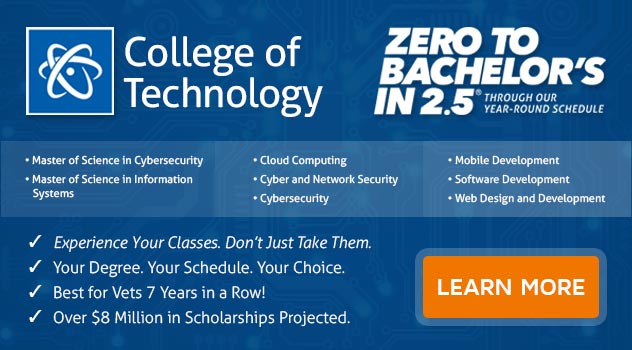 DISCLAIMER – ECPI University makes no claim, warranty, or guarantee as to actual employability or earning potential to current, past or future students or graduates of any educational program we offer. The ECPI University website is published for informational purposes only. Every effort is made to ensure the accuracy of information contained on the ECPI.edu domain; however, no warranty of accuracy is made. No contractual rights, either expressed or implied, are created by its content.
Gainful Employment Information – Information Systems - Master's
For more information about ECPI University or any of our programs click here: http://www.ecpi.edu/ or http://ow.ly/Ca1ya.