ECPI University: International Students Welcome!
The United States is an obvious educational opportunity choice for students from other countries. In fact, international students represent more than 200 countries with half of them being from China and India. The U.S. is still "the land of opportunity" for those seeking an education and a promising life.
Many believe it's a win-win proposition.
One U.S. university president said international students actually help the U.S. She stated, "America's higher-education system is the best in the world."

International Students Choose STEM Colleges for Tech Education
There are many career directions for international students in the U.S. The majority opt for STEM (science, technology, engineering, and mathematics) degree programs and training. On the Atlantic-Ocean-side of the United States, East Coast Polytechnic Institute (ECPI University) is the STEM JobsSM Approved College that aligns its curriculum and career services with professional career tracks.
ECPI University: Diversity in Learning
In 2016, ECPI University was recognized as one of the best learning institutions for training and preparing students to enter STEM fields. Upon graduation, students should be prepared to enter a global job market. But to get there, new international students may need individualized student services.
College is supposed to be challenging to every student; that's how you grow as a person. But there are additional challenges faced by students new to the country. "Whether it has been helping us set up phone service, a bank account, or finding places to shop, ECPI University advisors have been there to make sure everything goes as smoothly as possible," said student Karthik Muthyala.
Degree and Certification Choices
Degrees and training for STEM careers include:
Master of Science Degree
Bachelor of Science Degree
Are you looking for a career that makes a difference and can offer a wide variety of work settings? Consider Business and Criminal Justice careers:
Master of Business Degree
Bachelor of Science Degree
Creativity and business skills offer the best of both worlds when you explore a career in Culinary Arts. ECPI University degrees include:
Associate of Applied Science Degree
Bachelor of Science Degree
Healthcare careers are in demand and will be for many years. To be part of the U.S. healthcare evolution, consider a Health Science degree:
Bachelor of Science Degree
Learning by Doing
If you were facing surgery, which would you rather have: A surgeon who has studied how to do your type of surgery for over 8 years or a surgeon who has actually performed your type of surgery? That's an easy choice for most of us.
For over 50 years, ECPI University has built a reputation for "hands-on" education. What this means is, some people – probably most people – learn more by actually doing something than studying it. That's the kind of education you'll get at ECPI University.
Are you interested in seeing what ECPI University has to offer you as an international student? If you want to learn more, connect with a friendly admissions representative today!
It could be the Best Decision You Ever Make!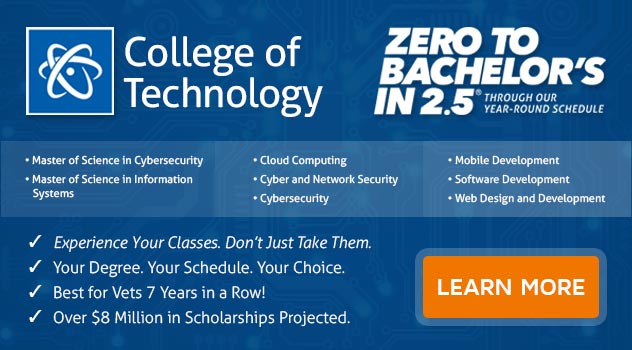 DISCLAIMER – ECPI University makes no claim, warranty, or guarantee as to actual employability or earning potential to current, past or future students or graduates of any educational program we offer. The ECPI University website is published for informational purposes only. Every effort is made to ensure the accuracy of information contained on the ECPI.edu domain; however, no warranty of accuracy is made. No contractual rights, either expressed or implied, are created by its content.
For more information about ECPI University or any of our programs click here: http://www.ecpi.edu/ or http://ow.ly/Ca1ya.