Is it Too Late to Apply for College as an International Student?
Many people prefer to be international students while they're still in their late teens or early 20s, but as the saying goes, life happens while you're busy making plans. Many reasons can deter one from their dreams. Such as lack of opportunities, problems with health or finances, or responsibilities in other aspects of life. Sometimes, there doesn't need to be a hindrance, just no interest until later. It's not uncommon for people to realize they want to study abroad after they've grown older and wiser.
The great news is that it's not too late to apply for college as an international student. In the U.S., the F1 visa -- the study visa primarily for academic studies -- has no age limit. You can be 80 and still qualify for an F1 visa.
There are several good reasons to become an older international student. Let's take a look at why you might want to consider international study later in life.

You're more financially stable
Moving to another country to become a student can be expensive even if you have a scholarship, so it's good if you already have a small nest egg to tap into. Then there's the fact that you can't accept off-campus employment in your first year of study if you're in the U.S. on an F1 visa. After the first year, you'll have to seek permission from the United States Citizenship and Immigration Services if you want to be employed off-campus. Thus, you really should have enough money set aside for living expenses prior to going to the U.S.
You have a clearer idea of what you want
When you're young, you tend to be idealistic and carefree. But as you grow older, you become more practical in how you view the world and what you want to achieve. This will make it easier for you to identify the specific career path you want to pursue within the global job market.
Though you'll be excited at the prospect of studying and living in another country, you'll have better appreciation of the opportunity to know how to use it to your advantage. You'll not only make friends, but also valuable contacts for expanding your network.
Your adjustment period is shorter
While your younger classmates deal with being far away from their families and learning how to fend for themselves for the first time, you can delve right into your studies because you already know how to do all that.
Yes, you're in a different country so you'll still have to adjust, but being older, chances are that you already learned how to be independent back home. This will leave you more time to focus on your studies, which is your primary goal.
You can push yourself harder
For the youngsters straight out of grade school, the pressure to succeed as international students often comes from their parents. This type of external motivation can cause issues.
But when you're an older student, the biggest pressure comes from yourself, so there's no one telling you what you need to do, you know what you need to do. As a result, you'll be more motivated to go after what you truly want.
Is it the right time for you to go to college?
Are you ready for the journey of higher education abroad? No matter your age, if you want to study business, technology, health science criminal justice, or more, ECPI University offers these programs for international students at an accelerated pace. For more information about this exciting opportunity, connect with a friendly admissions advisor today.
It could be the Best Decision You Ever Make!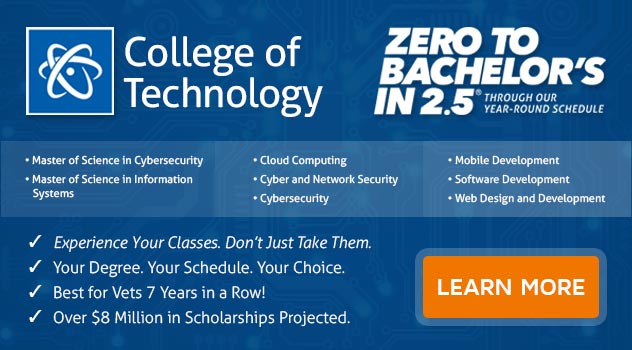 DISCLAIMER – ECPI University makes no claim, warranty, or guarantee as to actual employability or earning potential to current, past or future students or graduates of any educational program we offer. The ECPI University website is published for informational purposes only. Every effort is made to ensure the accuracy of information contained on the ECPI.edu domain; however, no warranty of accuracy is made. No contractual rights, either expressed or implied, are created by its content.
For more information about ECPI University or any of our programs click here: http://www.ecpi.edu/ or http://ow.ly/Ca1ya.