Studying Abroad: What to Know About Bringing Your Family With You
Ah, the United States. It's home to natural wonders, historic landmarks, and unmatched entertainment venues, which attract millions of travelers from around the world every year. It's also a great place for international students to study.
According to the Migration Policy Institute, the United States hosts more international students than any other country, with an estimated 1.1 million people enrolling at American colleges and universities every year.

They come for the exceptional education. They make friendships that last a lifetime. They gain knowledge and skills that prepare them for successful careers in the global job market. Many bring their families.
If you're studying abroad in United States (or thinking about it), consider bringing your family along. Having the people you love around could make the experience more pleasant, rewarding, and comfortable.
Here's a look at some facts you need to know about bringing your family with you:
Children (and Spouses) Are Welcome
If you're a parent, you're probably wondering if your children are welcome to live with you during your study abroad experience. It's a great question, and the simple answer is that you shouldn't have to choose between an exceptional education and spending time with your children. That's why the United States allows international students to have their children live with them while they're studying in the states.
Of course, there are some eligibility requirements, according to the government's Study in the States website. For example, your children must be under the age of 21 and unmarried, you need to be an F-1 or F-2 student, and there is a form that you'll need to complete. These requirements also apply to spouses.
But it's all worth it in order to enjoy your time in the United States with your children (and spouse).
You'll Need to Maintain Your Status
Once you have received approval for your spouse and children to live with you in the United States, you're going to want to make sure to maintain your immigration status. This means you'll have to attend and pass all of your classes, adhere to U.S. laws, and follow regulations while you're in the country.
Other Family Members Can Come, Too
Spouses and children aren't the only family members who can visit you in the United States. Other family or household members with close ties to you--such as parents or domestic partners--are also welcome.
While they won't qualify for the same visa as your spouse or children, they can apply for a tourist visa.
Having your loved ones visit for short periods can be a great way to experience all of the great things the United States has to offer. Many international students invite family to visit during holidays and take the opportunity to travel, explore, and share their experiences with the people who are closest to them.
It's also great to have them there for your graduation.
You'll Have Plenty of Support
Bringing your family to the United States can be exciting, but it can also present some challenges. Whether it's working through the process of getting everyone visas or dealing with unexpected emergencies, you will have plenty of support.
If you're just beginning the process, you can find a lot of information about how you can visit the United States as a student, how the U.S. system of education works, and how to improve your English skills by visiting a website that was developed just for you by the U.S. government.
While you're in the country, there are also several resources available to help you address any unexpected emergencies that you or your family may encounter. One of the best resources is the Education USA website, which can help you connect with advisors.
Study Abroad and Bring Your Family
Are you interested in studying in the United States, but don't want to leave your family behind? ECPI University welcomes international students and offers degrees in business, technology, health science, and more. For more information about how you can earn your degree internationally, connect with a friendly admissions advisor today.
It could be the Best Decision You Ever Make!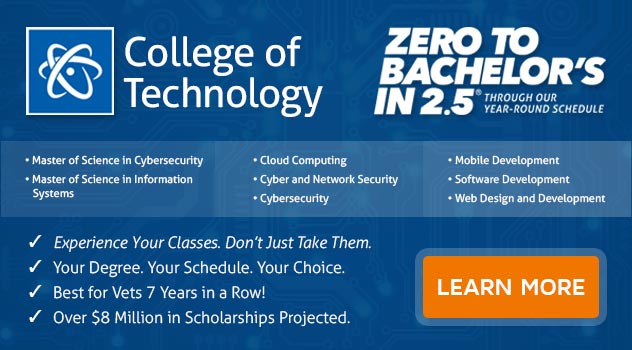 DISCLAIMER – ECPI University makes no claim, warranty, or guarantee as to actual employability or earning potential to current, past or future students or graduates of any educational program we offer. The ECPI University website is published for informational purposes only. Every effort is made to ensure the accuracy of information contained on the ECPI.edu domain; however, no warranty of accuracy is made. No contractual rights, either expressed or implied, are created by its content.
For more information about ECPI University or any of our programs click here: http://www.ecpi.edu/ or http://ow.ly/Ca1ya.