Typical College Student Schedule in America: What Is it Like?
According to data experts Statista, over 14.8 million students enrolled in US college courses in 2018. These students represent a variety of study programs, education needs, and experiences. Many of these students take advantage of accelerated degree programs to quickly acquire the knowledge and skills needed to advance their careers.
What does the daily schedule look like in an accelerated learning program? What are the benefits of choosing an accelerated program? How can international students in the US benefit from accelerated learning programs?

A Day in the Life of an Accelerated Learner
Unlike traditional colleges, accelerated learning programs are designed to be flexible. These programs help working adults reach their career goals in the most efficient way. Due to their faster pace, these programs are organized differently than other college programs.
Students in accelerated programs only take two classes each term. This deep focus is an essential part of the quickened pace of these programs.
Instead of following traditional education calendars, accelerated programs start new sessions every 5 weeks. That means less waiting and faster results.
Accelerated schools offer classes at all times of day or night to fit their students' real-life responsibilities. Morning, night, hybrid, and online classes make it easier to fit school demands into busy schedules.
Class sessions are usually longer at accelerated schools. Lecture and lab times run about 4 to 5 hours each day. A mix of oral instruction, hands-on experimentation, and group work helps students absorb information in a short time.
Instead of negotiating the schedules and demands of four or five individual classes, accelerated learners are able to fully concentrate on a few subjects at a time until mastery is achieved.
Benefits of Accelerated Learning Programs
Choosing an accelerated degree program offers multiple benefits to job seekers.
Starting your career with a degree qualifies you for entry-level positions with higher pay and more responsibilities. This is especially valuable to those with little practical experience. An accelerated degree is a great way to start your career off with a bang.
With a degree, those who are new to their job market can skip years of experience in their quest to advance. Don't waste years proving your skills and knowledge with work experience. Validate your existing abilities with a degree.
Moving more quickly through the material means students get to start their careers more quickly. In highly competitive markets, earning your credentials quickly could help you snag rare opportunities.
Life changes. If your program of study is interrupted, it's easy to get back into the swing of things in an accelerated learning school. Since classes start frequently, you can pick up where you left off with ease.
Make your career goals happen in less time with accelerated learning programs.
Accelerated Learning for International Students
How can students who are studying abroad in the US benefit from accelerated learning programs?
Getting your degree faster means you're less likely to violate visa expirations.
Being able to start your study program at any time makes it easier to meet filing deadlines for travel documents and other international permissions.
The flexible scheduling gives you the freedom to work when you're not in class.
Moving through each course with the same set of students builds bonds that enhance your overseas experience in a unique way.
Students from all over the world can take advantage of the learning opportunities at ECPI University. Our International Students programs are designed to help you get the most out of your cultural and educational experiences. Contact one of our knowledgeable admissions representatives today to learn more about this unique program.
It could be the Best Decision You Ever Make!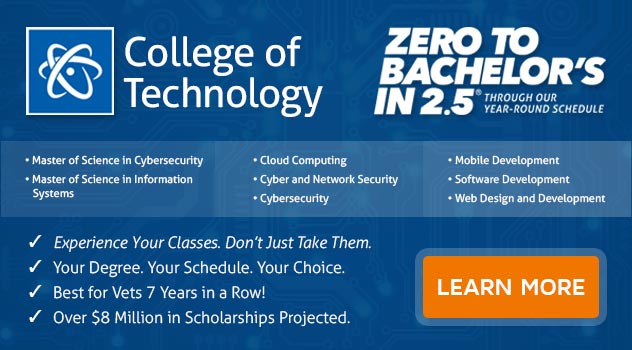 DISCLAIMER – ECPI University makes no claim, warranty, or guarantee as to actual employability or earning potential to current, past or future students or graduates of any educational program we offer. The ECPI University website is published for informational purposes only. Every effort is made to ensure the accuracy of information contained on the ECPI.edu domain; however, no warranty of accuracy is made. No contractual rights, either expressed or implied, are created by its content.
For more information about ECPI University or any of our programs click here: http://www.ecpi.edu/ or http://ow.ly/Ca1ya.