What is the PTE and do I need it for Study Abroad?
All students enrolling in college in this country must speak English proficiently to succeed. Often, international students who have learned English as children believe they speak English better than they do. Perhaps they never had an opportunity to practice English, however, so are not as proficient as they think.
Then, when they seek to enroll in a college or university where English is required, they find they cannot speak, write or understand instructions sufficiently well to succeed academically.
That's why it's important for students whose first language is not English to be tested before they enter an English-speaking college or university.

How English Proficiency Is Demonstrated
Most students for whom English is a first language demonstrate that by submitting an earned secondary school diploma, or a post-secondary level degree from an educational institution or school where English is the official language.
If English is not an applicant's first language, proof of meeting a college or university's English language proficiency standard is usually required. Regardless of immigrant or non-immigrant status, and regardless of an applicant's citizenship or country of birth, if English is not their first language, college applicants typically must demonstrate English competence.
Testing for English Language Competence
There are a number of ways potential students can go about this, including these three tests:
TOEFL or Test of English as a Foreign Language is perhaps the most widely accepted of all English-language competency tests. A standardized test, it measures the English proficiency of non-native speakers specifically to determine if they are competent to enroll in English-speaking universities.
Internet-Based(iBT™) TOEFL. This test is delivered via the internet. Tools and guides are provided to help the student prepare for the test and improve English-language skills. It measures the student's ability to use and understand English on a university level. Plus, it also helps evaluate the student's ability in speaking, listening, reading and writing to perform academic work.
IELTS Band™. The International English Language Testing System is a test of English proficiency for non-native English speakers. IELTS scoring is done in band skills, and in an overall score.
Competence for students in these tests is typically represented by the following scores:
TOEFL: 500 or higher on written test
Internet-based (iBT™) TOEFL: 61 or higher
IELTS Band ™: 6
Other Means of Demonstrating English Competency
Students may also obtain an MOI, or Medium of Instruction letter. If the "medium of instruction" at a student's high school was English, the student may submit a copy of the high school diploma or transcripts. The transcript which should state the medium of instruction. An official letter from a high school or university that certifies that English was the official language of instruction is usually also acceptable.
Students may submit a transcript certifying completion of an ESL (English as a Second Language) program in the United States.
PTE: Pearson Test of English
Another means of proving English proficiency is the PTE Academic. The Pearson Test of English Academic is among the leading computer-based tests of English for study abroad and for immigration.
Although it may not be required for the college you want to enter, it can be helpful for students who want to practice and boost skill levels.
PTE Academic is designed to offer fast English testing. Candidates may schedule a test in as little as 24 hours in advance, and receive results within five business days. PTE Academic also has flexible testing locations, with test centers in more than 50 countries.
PTE Academic offers practice materials online, designed to suit the student's preparation needs, and includes sample questions. In addition, the test provides online scoring like the real PTE Academic test, giving a student an idea of how they are likely to perform on the actual test.
Are you interested in studying abroad? If you want to become an international student in the US, ECPI University can help. Connect with a knowledgeable admissions officer today to discuss your future.
It could be the Best Decision You Ever Make!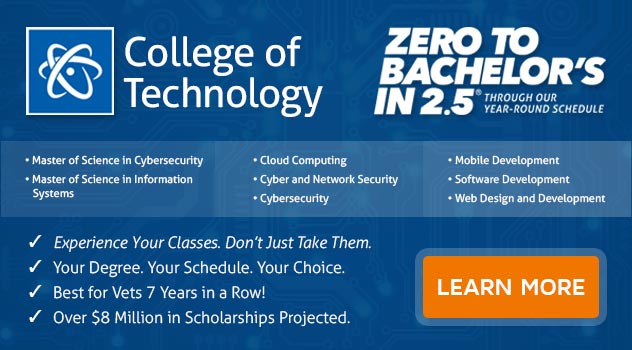 DISCLAIMER – ECPI University makes no claim, warranty, or guarantee as to actual employability or earning potential to current, past or future students or graduates of any educational program we offer. The ECPI University website is published for informational purposes only. Every effort is made to ensure the accuracy of information contained on the ECPI.edu domain; however, no warranty of accuracy is made. No contractual rights, either expressed or implied, are created by its content.
For more information about ECPI University or any of our programs click here: http://www.ecpi.edu/ or http://ow.ly/Ca1ya.