Is a Master's in Cyber Security Worth it for Me?
If you're a cyber security professional who already has a bachelor's degree and is working in the field, you might be wondering, what's next? If you're ready to move into a managerial role or even just improve your current position, it could be the right move to go back to school. Earning a Master of Science in Cyber Security might be the step you need to take to gain a new position, advance in your current one, or finally attain the job you want. Let's take a look at some more information about cyber security master's degrees so you can see if one is right for you.
Skills and Knowledge
Cybersecurity professionals, like information security analysts, are responsible for keeping the virtual data of their clients safe. Their daily work includes:
Monitoring systems for unauthorized access
Installing and updating end-user software
Proactively securing servers from dangerous data breeches
Developing security protocols to protect sensitive data and training the organization's users on best security practices
Repairing damage caused by hackers
To successfully protect the servers and data of their clients, security professionals need to have advanced computer skills and knowledge.
Understanding of cloud computing
Knowledge of popular programming languages like C++, Java, and Python
Ability to work with mobile and wireless formats
A number of non-computer related skills will help professionals in their quest to keep virtual data secured.
Problem solving
Clear written and oral communication
Attention to detail
Quick-thinking and adaptability

How to Obtain the Necessary Knowledge
Many cyber security professionals start their careers with no formal training. They use their love of computers to teach themselves the programming skills necessary. It can take many years of working lower-wage, entry-level positions to prove that they have the ability to take on higher paying opportunities.
The fastest and easiest way to learn cyber security skills is through a formal training program. These programs are designed to give you the most current understanding of computer threats and safety protocols available. Instead of spending years teaching yourself outdated technology, it may only take a matter of months to develop the skills employers look for in cyber security applicants.
A degree program is a large commitment of time. You may think you don't have the time, energy, or mental ability to devote to a full-time learning experience. However, your investment will pay off quickly. An accredited degree proves to potential employers that you are able to do what is needed to keep their information secure. With accelerated programs, you can also skip some of the time it takes to earn a degree by working harder for a shorter period.
Those currently employed in the IT field as technicians, executives, and others with existing bachelor's degrees benefit most from an accelerated cyber security learning program. These programs supplement their knowledge with instruction in programming and security protocols that help them move from their current position into a cyber security role.
Is a Degree Program for You?
You don't need a degree to climb to the top of the cyber security ladder. However, if you want to compete for positions with high pay, a degree could get you there faster and could open doors that might be otherwise closed to someone without a degree.
If you're currently employed, time is a factor. Accelerated programs are designed to be largely self-directed. This means you can work on your lessons at your own pace and on your own schedule. Online classes and self-paced lessons let you turn lunch breaks and weekends into your personal study time.
Are you ready to take your IT career to the next level? ECPI University offers an accelerated Master of Science in Cybersecurity program that could help you achieve your dreams. Want to learn more? Connect with a friendly ECPI University admissions advisor today.
It could be the Best Decision You Ever Make!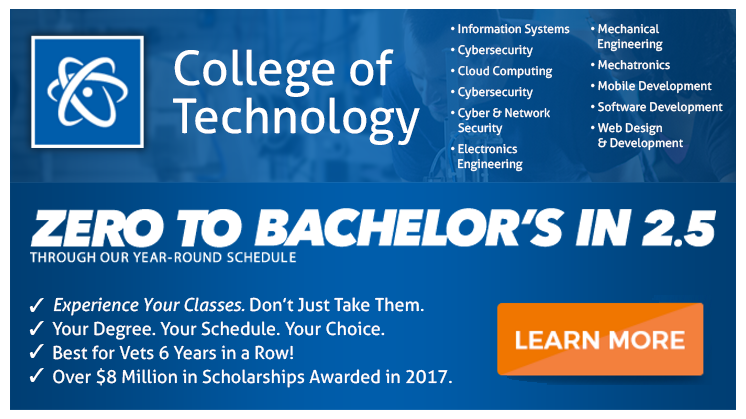 DISCLAIMER – ECPI University makes no claim, warranty, or guarantee as to actual employability or earning potential to current, past or future students or graduates of any educational program we offer. The ECPI University website is published for informational purposes only. Every effort is made to ensure the accuracy of information contained on the ECPI.edu domain; however, no warranty of accuracy is made. No contractual rights, either expressed or implied, are created by its content.
Gainful Employment Information – Cybersecurity - Master's
For more information about ECPI University or any of our programs click here: http://www.ecpi.edu/ or http://ow.ly/Ca1ya.