Is Being a Massage Therapist a Good Job?
One of the biggest concerns that people have when considering a new career is whether or not it's a good job. They wonder if they will like what they do daily. They consider what information they need to have to be able to perform the job. Often, a person thinking about starting a new career also ponders what it will take to get them into the career of their choosing.
Massage therapy is a growing field. It can also be an exciting career to explore. Here's more information about becoming a massage therapist from a typical day to what type of training is needed.

What is it like to Be a Massage Therapist?
A typical day for a massage therapist includes meeting with clients to perform massages that are used for a variety of reasons. Massage therapists may give massages intended to relax someone who's stressed out, but there are also medical reasons as to why a person can require a massage.
People that suffer from injuries, chronic pain, pain caused by stress, injury rehabilitation, headaches, and other conditions that are exacerbated by stress. In an average day, a massage therapist may see anywhere from three to five clients over sessions that last from a half hour up to an hour and a half.
What Do Massage Therapists Need to Know in Order to Be Successful?
The first thing that a massage therapist needs to know to be successful is the proper massage techniques. Most people have given someone else a shoulder or back rub, but a massage therapist goes beyond this basic activity. They need to understand the proper technique as manipulating sensitive areas or injuries incorrectly could cause more damage rather than relief. Massage therapists also need to understand anatomy and physiology that pairs with having the right technique.
The massage therapist not only applies their massage technique to their clients but also have to be able to have excellent communication with their clients. They need to be able to help their clients get comfortable, and let them know what's going on with the massage. Also, massage therapists need to understand proper hygiene and sanitation to ensure that the massage room is ready for the next client.
How Can a Formal Diploma Help Aspiring Massage Therapists Accomplish This?
A formal diploma can help a person seeking to become a massage therapist by giving them a sound education that covers everything they need to know. Going through a structured diploma program allows prospective massage therapists to go to classes where they learn from professionals and textbooks about anatomy, proper technique, and other essential topics.
Then they can get hands-on with their chosen field with the opportunity to start trying out massage techniques taught in the classroom under the watchful eye of their instructors. Classroom and lab time makes it possible for students to have a full appreciation for the skills they need to develop.
What Are the Benefits to Scientific-Based Training for Massage Therapy?
In Virginia, massage therapists are required to be licensed by the Virginia Board of Nursing no matter if they are planning on working in a clinical setting like a doctor's office or a more relaxed environment like a spa. The benefits that come from going through a scientific-based training program for massage therapy is that it can help in going through the licensing program. The skills and knowledge needed to perform the different massages safely and effectively are learned in the classroom.
Are you interested in becoming a massage therapist? If you want to earn a Massage Therapy Diploma, consider ECPI University's accelerated program. For more information, connect with a helpful admissions counselor today.
It could be the Best Decision You Ever Make!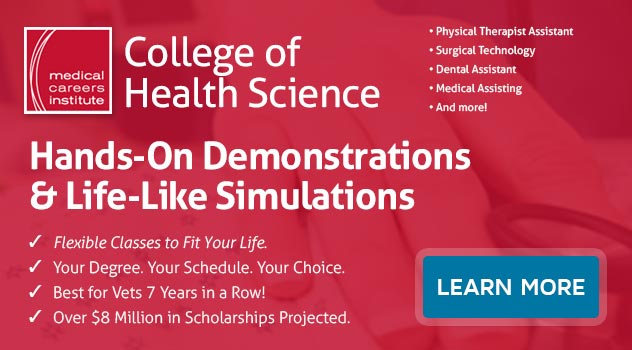 DISCLAIMER – ECPI University makes no claim, warranty, or guarantee as to actual employability or earning potential to current, past or future students or graduates of any educational program we offer. The ECPI University website is published for informational purposes only. Every effort is made to ensure the accuracy of information contained on the ECPI.edu domain; however, no warranty of accuracy is made. No contractual rights, either expressed or implied, are created by its content.
Gainful Employment Information – Massage Therapy - Diploma
For more information about ECPI University or any of our programs click here: http://www.ecpi.edu/ or http://ow.ly/Ca1ya.