Is Culinary Arts a Good Career?
In the recent years, more and more people are gaining interest in culinary arts. Whether they want to be executive chef of the fanciest restaurant in town or own their own business catering to locals, lots of people are researching, learning, and consuming more fine food than ever before.
For those who want to make a career out of the culinary arts, this profession requires one to be highly educated. An individual has to know how to cook, but also how to manage a kitchen, restaurant, and about the food industry to keep up with trends and demand. Working in the culinary arts field is much more than preparing a tasty meal.
Let's take a look at how to become a part of this exciting and fast-paced field. From your first day in culinary school to the day you are promoted to head chef, what does it take to make your mark in the field of culinary arts?
Education is a Great Asset in the Culinary Arts Field
If you want to cook with the best of them, you have to know how. It's great to learn from YouTube videos, cooking shows, or recipe books, but when it comes to the education you'll require to be a true professional, you will definitely want to enroll in a culinary degree program.
With trained educators who have worked in the field, lots of hands-on experience, and exposure to all kinds of baking, cooking, and more, you should have a well-rounded education once you finish your program. Best yet, is that you can network with fellow students and other people you meet through the college or university.

What's a Realistic View of this Career Field?
Simply put, if you are getting into culinary arts for the glamour and the fame, you might want to consider another career. Being a chef is difficult work and no one hands you a cooking show straight out of college. Having a realistic view of what you're getting into will help future culinarians tremendously. The work can be difficult, requiring long hours, repetition, and working under pressing time limits.
But the good news is that if cooking is your passion, this career field allows you to do exactly what you're passionate about while surrounded by co-workers who are just as passionate. Although you have to start at the bottom when you're straight out of culinary school, you have the opportunity to move through the ranks while gaining valuable experience.
There's nothing wrong with aspiring to be just like your favorite TV chef. But it's important to understand your favorite TV chef got to where they are by loving food, working hard, and adding their own special touch to their cuisine.
What About the Stability of the Field?
When it comes to picking a future career it's vital to know if there are jobs available in it and what kind of salary you can expect from it. It's great to make sure you can find a job which will support yourself and your interests. Let's take a look at the position of chef or head cook, as an example. Keep in mind, there are many other positions available in the culinary industry other than just this one.
The US Bureau of Labor Statistics estimates that careers like this one are going to grow 9% between 2014 and 2024. This is considered faster than average. It's no surprise when you think about food trends among groups such a millennials, who spend an estimated 44% of the food budget on dining out.
As far as salary goes, the estimated median annual wage for chefs and head cooks is estimated by the BLS to be $43,180. Of course, there's plenty of room for promotions in the restaurant world for those who work hard and study their craft.
It's safe to say that restaurants are not a fad. While there are hungry people, there will always be those who are willing the feed them. A career in culinary arts, even if you don't end up working in a traditional restaurant, could be a stable source of income and employment.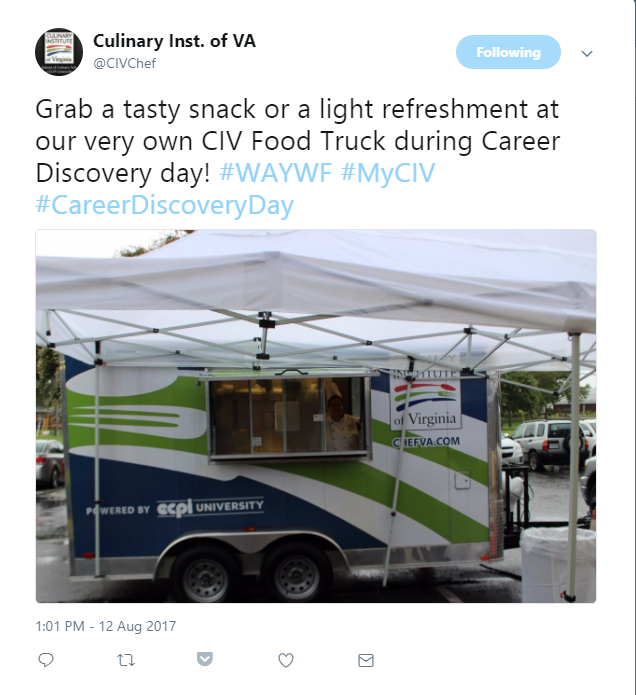 Are you interested in the world of culinary arts? If you want to earn your Associate of Applied Science in Culinary Arts, consider ECPI University's Culinary Institute of Virginia for the education you'll need to make a difference. For more information, connect with a friendly admissions advisor today.
It could be the Best Decision You Ever Make!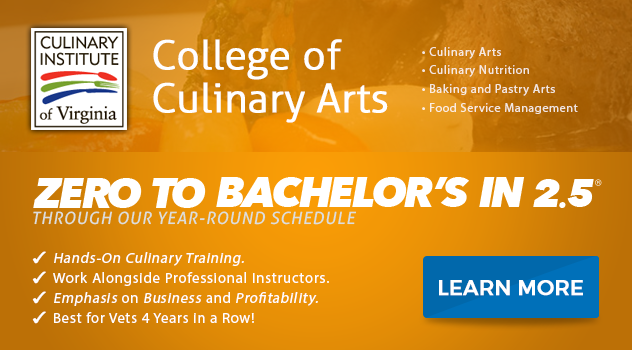 DISCLAIMER – ECPI University makes no claim, warranty, or guarantee as to actual employability or earning potential to current, past or future students or graduates of any educational program we offer. The ECPI University website is published for informational purposes only. Every effort is made to ensure the accuracy of information contained on the ECPI.edu domain; however, no warranty of accuracy is made. No contractual rights, either expressed or implied, are created by its content.
Gainful Employment Information – Culinary Arts - Associate's
For more information about ECPI University or any of our programs click here: http://www.ecpi.edu/ or http://ow.ly/Ca1ya.