Is Project Management a Major?
Many businesses rely on projects to achieve various goals. For example, a construction company carries out a project whenever a new structure is built, while a marketing company completes a new project anytime they launch an advertising campaign. Projects allow businesses to turn an idea into reality, and at the heart of any project is a project manager.
Project managers plan, develop, measure, and complete unique projects for organizations. These professionals act as a bridge between management and actual teams that will be on the ground completing various tasks. Successful project managers are leaders who have skills that span across many different fields.
If you enjoy planning and coordinating unique projects that are aimed towards a specific goal, then project management may be the right fit for you. Within this capacity, you'll be responsible for turning the vision and ideas of businesses into reality.

Understanding Project Management
Project managers are multi-skilled individuals who plan, coordinate, budget, and monitor unique projects within organizations, and once the project is complete, they report on its progress against a set of pre-determined goals. While working as a project manager, you may be an employee of a specific company or you may work as an independent consultant.
You can also choose to specialize in one field or in multiple related fields. For example, some project managers only work on construction and engineering projects, while others work across sales, marketing, and operations.
What is the role of a project manager?
The role of a project manager is to implement a portfolio of projects and programs for organizations. Modern businesses implement change and new ideas through specific projects that they can plan and measure. Projects also provide an effective channel through which a business can implement new ideas, dedicate resources, and measure the success of those ideas.
As a result, managers are needed to provide leadership, management, and strategic coordination of these projects. According to a report by the Project Management Institute, the entire project management field will generate 2.1 million jobs by 2027.
Professionals working in this role use a combination of skills to ensure that an organization's project runs smoothly. For example, you may be responsible for setting up teams of workers and delegating duties during the course of a project. You may also prepare a budget and timely reports to deliver to various clients. In most cases, the project manager is the point of contact with regards to any important information regarding the work being done.
Duties and responsibilities
Regardless of the type of project being worked on, you can expect to carry out the following duties and responsibilities.
Ensuring that projects are planned and delivered in time and on budget
Preparing budgets and allocating resources to various tasks
Monitoring activity and tracking overall progress
Hiring workers and delegating responsibilities
Ensuring quality of the project and customer satisfaction
Identifying and responding to risk factors that may affect overall progress
Preparing and delivering timely reports to clients
How a degree in project management can help
If the field of project management sounds exciting, getting formal education can help you become a competitive candidate. A degree in project management equips you with numerous interdisciplinary skills that you can use to successfully plan and coordinate future projects. You'll be able to learn leadership skills, creativity, decision-making, problem solving, and much more.
Candidates with a formal education in project management have an edge over others- because they've been specifically trained to oversee projects in many different capacities. Such a degree also opens you up to an exciting career that involves turning ideas into plans of action.
Program requirements
During a project management program, students are taught how to plan a project from start to finish. They're also taught how to pay attention to detail and quality control, while optimizing the client experience. To be successful in this program, degree candidates should be capable of communicating in a professional environment, planning and monitoring, adhering to strict guidelines and objectives, and applying risk management strategies.
It All Starts with a Degree
A degree in project management opens you up to many different career choices. From sales managers to IT and construction (project managers), you'll have the option of pursuing opportunities in multiple fields.
ECPI University offers a Bachelor of Science Degree in Organizational Leadership, with a Concentration in Project Management. Our year round curriculum also allows you to complete the program in as little as 2.5 years. Contact one of our friendly admissions counselors and get started on your career in bringing ideas to life today.
It could be the Best Decision You Ever Make!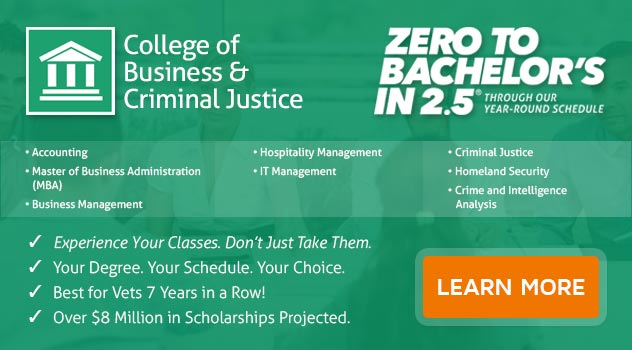 DISCLAIMER – ECPI University makes no claim, warranty, or guarantee as to actual employability or earning potential to current, past or future students or graduates of any educational program we offer. The ECPI University website is published for informational purposes only. Every effort is made to ensure the accuracy of information contained on the ECPI.edu domain; however, no warranty of accuracy is made. No contractual rights, either expressed or implied, are created by its content.
For more information about ECPI University or any of our programs click here: http://www.ecpi.edu/ or http://ow.ly/Ca1ya.