What's the Job Description for a Labor and Delivery Surgical Technologist?
Surgical technicians play an important role in labor and delivery. Of course, the job role of a labor and delivery (OBGYN) surgical technologist differs in many ways from the role of a surgical technologist working in other areas of the hospital like the ER or the ICU. OBGYN surgical techs need some specific training to provide care to people who are going into labor and to their newborn infants as well.
The role of the surgical technologist in the delivery room
A surgical technician working in labor and delivery will be responsible for providing assistance to an obstetrician during delivery. Some of the job rules that the surgical tech will need to fill in this environment include keeping the delivery room clean and supplied with all the tools and medicines that may be necessary to get through a delivery.
As part of their job role, a surgical technician may need to clean and sterilize instruments in preparation for delivery. The surgical technician may also need to transport an expectant parent who's going into labor into the delivery room. A surgical technician needs to be able to work quickly and make fast decisions because a delivery is generally a fast-paced and potentially stressful event.

The surgical technician might need to otherwise prepare an expectant parent for delivery by providing them with clothing, washing them, and shaving their pubic area. Otherwise, surgical technicians a generally responsible for keeping pregnant people going into delivery calm, answering their question, and informing them about any procedures they can expect. They may also need to provide people in labor with IVs and other types of medications.
Everyday experiences of a surgical technologist
When working, surgical technicians will need to constantly be on their feet and moving around. As such, this job role requires an individual to be in good physical condition and capable of constant movement over the course of their work shift.
Working in labor and delivery, a surgical technician could need to work at any time of the day. People go into labor at night, so OBGYN surgical technicians may have to work a night shift, and they'll definitely have to work weekends.
The vast majority of labor and delivery surgical technician positions are in hospitals. But there are other types of care clinics which specialize in pregnancy and birth where a surgical technologist could find work.
Career Outlook for Surgical Technologists
Over the next 8 years, there will likely be a great deal of growth in the job market for OB/GYN technicians. The Bureau of Labor Statistics has projected that there will be growth of 15% in surgical technologist positions between 2014 and 2024. This is compared to average job growth rate for all occupations, which is 7%.
Salary for Surgical Technologists
Surgical technicians are fairly well paid with median pay as of 2015 of $44,330 per year or $21.31 per hour, according to the BLS. OB/GYN surgical technicians can expect to earn more as they acquire additional experience. They can also further their education by getting a Bachelor's degree in nursing, health sciences, or another area of health care to move on to higher paid positions.
Surgical Technologist Educational Requirements
In order to work as a surgical technician in labor and delivery, students need to pursue either a certification in surgical technology or an Associates degree in surgical technology. If you're interested in earning an Associates of Applied Science degree in Surgical Technology, and taking your first step into this exciting career path, ECPI University could help you reach your goals. Contact an ECPI University admissions advisor today to discuss your future.  
It could be the Best Decision You Ever Make!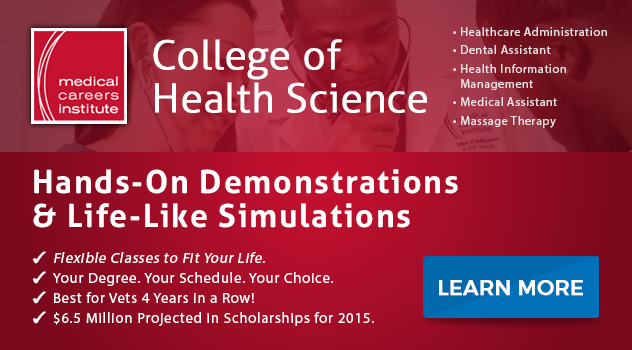 DISCLAIMER – ECPI University makes no claim, warranty, or guarantee as to actual employability or earning potential to current, past or future students or graduates of any educational program we offer. The ECPI University website is published for informational purposes only. Every effort is made to ensure the accuracy of information contained on the ECPI.edu domain; however, no warranty of accuracy is made. No contractual rights, either expressed or implied, are created by its content.
Gainful Employment Information – Surgical Technology - Associates
For more information about ECPI University or any of our programs click here: http://www.ecpi.edu/ or http://ow.ly/Ca1ya.