What is the Job Description for an Industrial Engineering Technologist?
Electronic engineering technologists are an important part of the manufacturing industry. They are in charge of a variety of important tasks, and make an excellent salary for their expertise. Here is some more information about this exciting field!
Educational Requirements
Most engineering technologists have a bachelor's degree in electronics engineering, although an associates degree is also acceptable in some cases. Engineering technology programs focus on teaching students about computer-aided drafting, AutoCAD, and print reading. All these subjects fall outside the usual realm of engineering but are useful in the profession. Students are also taught about basic electricity and electronics, microprocessor applications, and digital circuits.
In addition, graduates who possess a four-year engineering technology degree also have the option of obtaining a NICET (National Institute for Certification in Engineering Technologies) certificate, which can enhance your degree status and increase your earning potential.
Skills Needed to Become an Industrial Engineering Technologist
The job of an industrial engineering technologist requires excellent mathematical skills, oral and written communication skills, reading comprehension, a thorough and exhaustive knowledge of the engineering subject matter, and the ability to think critically in order to troubleshoot problems. You will either be expected to work in an office, or on site at the factory, depending on your specific job requirements. You could even be moving between both environments, so add adaptability to that list.
Job Description for an Industrial Engineering Technologist
Some of the responsibilities an industrial engineering technologist could have are…
Applying your engineering technology training to solve problems centering around the factory. This is where the troubleshooting aspect of your work comes into play. You will have to use all your previous knowledge as well as natural ingenuity to find solutions that are not only effective but also efficient responses to the situation. The company will look to you for answers to problems encountered every day in the process of manufacturing, and you will need to have prior knowledge about such problems, and also be able to suggest solutions.
Cooperating with other engineers who work for the company in order to perform interdisciplinary tasks that require more than one area of expertise. A factory is not made up of only a single field of work, but combines several fields of study in order to function as a whole. You will be a cog in the greater machinery, and will need to learn to work in a smooth and collaborative manner with the other parts of the machine.
Designing the blueprints and initial plans for any current as well as future engineering projects the company undertakes. This also includes the task of preparing layout drawings and sketches of the machinery under your care. The drawings were traditionally done on paper, although many companies these days use a computer software to prepare the drawings, such as AutoCAD.
Supervising the work of those who are under you or a part of your engineering team. In general, you will need to ensure that the entire team follows the safety regulations and productivity habits in a manner that boosts results. Depending on the company, you may also have some level of authority to enforce the rules, and to reject workers who prove unwilling to follow the mandate.
Recommending improvements in the general manufacturing process that would result in better and more efficient production standards. This can take many forms, from identifying areas of inefficiency and suggesting ways to assist in their removal, to implementing new kinds of technologies to replace old ones which are not able to perform work of the same order.
Implementing new technology integration which will result in greater work efficiency. For this to happen, you need to keep yourself abreast of the latest technological innovations that occur in your field of expertise. This can be done by going to trade shows and conventions, discussing such matters with other engineers, and regularly visiting sites which carry and discuss relevant information.
You will be in charge of any new equipment that the company buys, as well as its installation. This means you will be the one who will have to oversee the process from start to finish in order to ensure a fair transaction.
Oversee the log-keeping part of the business. You will need to keep track of all the weights, measure, counts, and calculations, as well as independently verify the mathematics of it all to ensure nothing is out of place.
Perform routine checks on the equipment to ensure old or derelict machines are done away with and new parts installed in their place. You will also have to respond to alarms which indicate a machine not working properly.
Salary Expectations
To become an Industrial Engineering Technician, you have to hold at least an associates degree, although employers sometimes prefer bachelor's. Salary expectations can vary based on where you live and what industry you're working in. The Bureau of Labor Statistics reports that the median salary for an Industrial Engineering Technician is $53,780 per year.
Could you see yourself as an Industrial Engineering Technician? If you think this is the right career path for you, consider ECPI University to earn a degree in Electronics Engineering Technology. You could earn a bachelor's degree or an associates, depending on your career goals. If you want to learn more, contact an admissions advisor today to discuss your options!
It could be the Best Decision You Ever Make!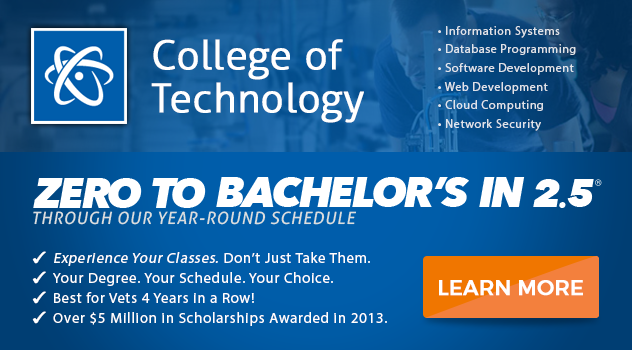 DISCLAIMER – ECPI University makes no claim, warranty, or guarantee as to actual employability or earning potential to current, past or future students or graduates of any educational program we offer. The ECPI University website is published for informational purposes only. Every effort is made to ensure the accuracy of information contained on the ECPI.edu domain; however, no warranty of accuracy is made. No contractual rights, either expressed or implied, are created by its content.
Gainful Employment Information – Electronics Engineering Technology - Bachelor's
For more information about ECPI University or any of our programs click here: http://www.ecpi.edu/ or http://ow.ly/Ca1ya.