Learning Radiology on the Bachelor's Level: Are You Ready to Move On?
If you've been working in the medical field as a radiological technologist, you know already what a great job this can be. But if you're ready for more responsibility and duties, you might be wondering just how to accomplish this. Heading back to school to complete a bachelor's degree could exactly what you need to keep your career on the right path.

How Can a Radiological Technologist Know They're Ready to Earn a Bachelor's Degree?
There are a few ways that a radiological technologist knows that they're ready to move forward with their career by earning a bachelor's degree. You may feel as though you're at the furthest you can go in your career. There are job opportunities that you want to explore, but can't due to your lack of a bachelor's degree.
Often, in order to teach, become a department head, or be hired in other positions, a degree is either a requirement or a strong preference. You could be overlooked without it. This situation can be hard on anyone that's hit a wall and feels stuck.
Another way that you know that it's time to earn a bachelor's degree is that you no longer feel challenged by your work. You may start to feel bored and wish that you could do more. Going back to school to earn a bachelor's could help to put the spark back into your career. You should learn new techniques and skills that will allow you to move forward into positions that will spark your interest.
You may also be in a position where you are always overlooked for the next promotion or told you are not ready yet when you apply for a more advanced position. These are all feelings that can help you to decide that it's time to look into what a bachelor's degree can do for your career.
What Are the Benefits of More Education in Their Field?
The key benefit that comes from more education in this field is the opportunity to increase your salary, your opportunities, and your skill level. Many of the positions that will give you more responsibility come with a larger paycheck and benefits to go along with the responsibility. Expanding your education by earning the degree could expand your horizons. It could help you to sharpen your skills and become more competitive when it comes to the job market.
What Are Some of the Skills I Will Need for a More Advanced Position?
There are a variety of skills that you might need if you decide to take on more responsibility through a promotion in your current workplace or looking for a new job. Some of these skills will be related to increasing your skill set, such as learning about advanced assessments and treatment methods.
Other skills will have to do with how you can effectively manage a new position. Communication, time management, problem-solving, administration, and psychology are all skills that you'll need. These could all be acquired through an advanced degree program.
What Can a Radiological Technologist Expect From a Bachelor's Degree Program?
A radiological technologist can expect their bachelor's degree program to go over some of the same things that were learned in their earlier classes, such as anatomy and physiology, but often these classes are going to expand on these topics to give students a more in-depth look. In addition, students will have classes geared towards administration, laws, ethics, communication, and diversity. Each of these classes will build towards helping you in different career paths.
Is a Bachelor's Degree In Your Future?
Are you currently working as a radiological technologist and feel you're ready to do more in your career? If you want to earn a Bachelor of Science in Radiologic Sciences, ECPI University offers this program online and at an accelerated pace. For more information, connect with a friendly admissions advisor today.
It could be the Best Decision You Ever Make!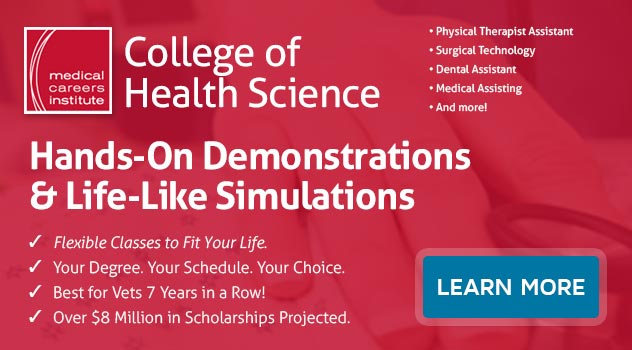 DISCLAIMER- ECPI University makes no claim, warranty, or guarantee as to actual employability or earning potential to current, past or future students or graduates of any educational program we offer. The ECPI University website is published for informational purposes only. Every effort is made to ensure the accuracy of information contained on the ECPI.edu domain; however, no warranty of accuracy is made. No contractual rights, either expressed or implied, are created by its content.
For more information about ECPI University or any of our programs click here: http://www.ecpi.edu/.