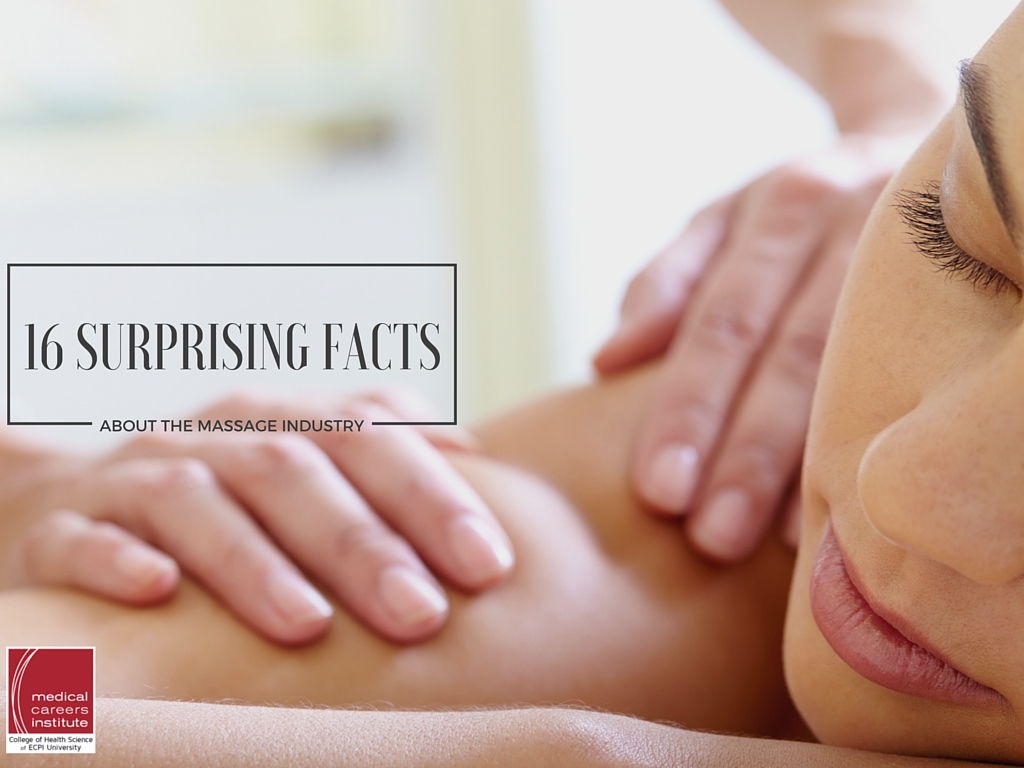 Massage Therapy Fact Sheet: 16 Surprising Facts about the Massage Industry
If you have spent even just a few minutes under the healing touch of a skilled massage therapist, you know the effect that a massage has. The many benefits of this therapeutic approach include stress relief, pain reduction and the release of muscle tension. To make things even better, the person getting massaged is not the only one enjoying benefits. Massage therapists reap a lot of rewards from their job, and you might be surprised to learn the following facts about the massage industry.
Who Gets Massages?
Lots of people get massages! Figures from a 2014 survey performed by the American Massage Therapy Association show that 15 percent of American adults received a massage during the previous year, while 29 percent had gotten a massage in the past five years.
All sorts of folks, not just spa clients, enjoy massage therapy. However, spas are where most people get their massages, according to the AMTA 2014 survey. Athletes, teachers, senior citizens and children with autism are among the many people who benefit from massage therapy. These people go to the homes or offices of massage therapists. They also get treatment in a medical setting, at a health club, or at a chain or franchise that specializes in massage therapy.
The primary reason that people get massages is medical, with 54 percent of survey respondents citing this reason. Pain relief, pain management and relaxation are other top reasons, with pampering, rehab, relieving soreness and maintaining fitness making up the other reasons.

Who Are Massage Therapists?
Massage therapists have the ability to specialize in a wide variety of approaches. Examples include deep-tissue massage, reflexology, orthopedic massage, sports massage and acupressure. Each modality brings its own special skills and techniques, and it's common for a massage therapist to focus their work in several of these areas.
Most massage therapists work alone and put in an average of 18 massage hours weekly. That 18 hours does not include time spent on the business aspect (activities such as bookkeeping, scheduling and marketing). Moreover, the demands on a person's strength and stamina often dictate that a massage therapist should not work a 40-hour workweek even if he or she wanted to.
What's the State of the Industry?
Massage therapists discuss health issues, symptoms of potential issues and goals for a massage program. They inspect their clients' bodies to find points of tension that need work. Therapists also educate clients on ways to stretch, relax, strengthen muscles and enhance their posture. They also take note of client progress.
A massage might last a mere five minutes or stretch to more than an hour. Therapists often use lotions and oils, as well as massage tables and chairs. Music and incense often relax a client.
Massage is used as part of a whole-body approach to treat conditions such as headaches, fibromyalgia, blood pressure, alcohol withdrawal, back pain, carpal tunnel, and fatigue and pain in cancer patients.
Most states regulate massage therapy, and in these states, massage therapists need to undergo formal education and pass an exam. In other states, regulation may be at a local level. Even in places that do not have such regulations, certification and formal education enhance a therapist's credentials.
To work at many places, a massage therapist must graduate from an approved program, pass an exam as well as a background check, and carry liability insurance. He or she must also have CPR certification.
Chiropractic offices are the most frequent source for massage therapy referrals. Hospitals and medical offices are other common places that refer clients for therapy.
Repeat clients make up the bread and butter of many massage businesses.
Massage therapists start with an average of 661 hours of training and undergo about 21 continuing education hours a year.
Does a future in massage therapy sound like something you would enjoy? Contact ECPI TODAY for the scoop on earning your Associate of Applied Science in Massage Therapy. It could be the Best Decision You Ever Make!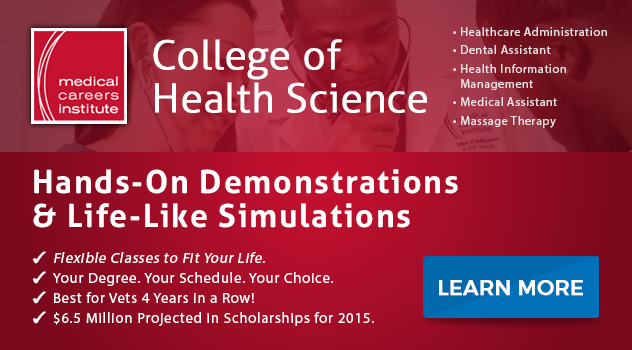 DISCLAIMER – ECPI University makes no claim, warranty or guarantee as to actual employability or earning potential to current, past or future students or graduates of any educational program we offer. The ECPI University website is published for informational purposes only. Every effort is made to ensure the accuracy of information contained on the ECPI.edu domain; however, no warranty of accuracy is made. No contractual rights, either expressed or implied, are created by its content.
For more information about ECPI University or any of our programs click here: http://www.ecpi.edu/ or http://ow.ly/Ca1ya.