Masters of Cyber Security Online: What Are the Benefits to Online Classes?
According to a recent study by the Washington Post, jobs that require a master's degree will increase by 21.7 percent by the year 2020. This means that people are expected to equip themselves with important skills for them to get lucrative jobs. The field of cybersecurity is no different.
The study also indicated that there has been a significant increase in the number of master's degrees being taught online which means that employers value postgraduates especially because it helps them to discern between good employees and exceptional ones.
Pursue your Masters Degree Online
The current changes that face traditional universities, including course shortages, high tuition fees, and budget cuts have caused students to search for alternatives. With over three million students now pursuing their degrees online, online education has become a popular higher education alternative. The increasing positive reputation of online learning has also helped to fuel its expansion, as the initial skepticism has faltered due to the proof that online learning is as effective as face-to-face education.

Benefits of Online Learning for Busy Adults
Convenience and flexibility: Online degree courses enable students to plan their study sessions around the rest of the day. This means that students can work and study at their peak energy whether it's at night or early morning. You can also easily access course materials online, so you won't have to schedule trips to the library. Online learning is also a good option for you if you want to balance between work and family commitments.
A more comfortable learning environment: You have most likely seen commercials featuring online students in their pajamas while studying. Online classes don't require physical class sessions. Your lectures and other study materials will be electronically sent to you, and you will have to read them to successfully complete assignments. As an online student, you won't have to leave work to go to class, fight traffic, spend time finding parking spaces, or looking for classrooms.
Greater ability to concentrate: Although there is contradicting evidence about the participation levels of online students versus participation in traditional classes, online classes have been found to offer more reticent and shy students the opportunity to chart and participate more in class discussions with ease compared to face-to-face class sessions. Other students find online classes easier to concentrate because there is less distraction from other students.
Continue your profession: Even if you want to advance in your career by completing a master's degree program, you don't need to leave your current job. Due to the high college costs, most students have to continue working as they study. The flexibility offered by online degrees enable students to work as they pursue their academic credentials.
These are just a few of the many benefits of taking online classes. Pursuing an online degree will help you to manage your time, easily learn through the presented materials and you can complete your assignments at your own schedule.
Propel your Career by Pursuing a Cyber Security Master's Degree Online
The cyber security opportunities are growing faster than they can be filled. The demand for cyber security professionals is expected to raise up to 6 million by the year 2019, while there is projected to be a shortfall of over 1.5 million information security professionals. According to the Cisco 2014 Annual Security Report, even as the data breaches and cyber-attacks increase, there will be a shortage of information security professionals. However, an online cyber security master's degree can prepare you for a career in this fast-growing industry.
Pursuing a cyber security master's degree online is especially advantageous for students that have to work and pursue their education. Some employers are even willing to allow their employees to take some time off from work to pursue their education. Other employers go to the extent of paying the tuition cost for ambitious employees. This means that the advantages of pursuing a master's degree in cyber security can outweigh the benefits of traditional education.
Are you ready to take the next step in your cyber security career? If you want to earn a Master of Science in Cybersecurity, consider ECPI University for your education. For more information about this exciting program, connect with a friendly ECPI University admissions advisor today.
It could be the Best Decision You Ever Make!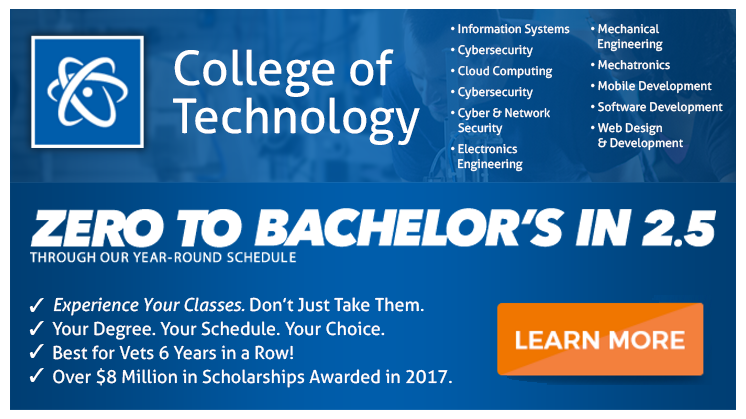 DISCLAIMER – ECPI University makes no claim, warranty, or guarantee as to actual employability or earning potential to current, past or future students or graduates of any educational program we offer. The ECPI University website is published for informational purposes only. Every effort is made to ensure the accuracy of information contained on the ECPI.edu domain; however, no warranty of accuracy is made. No contractual rights, either expressed or implied, are created by its content.
Gainful Employment Information – Cybersecurity - Master's
For more information about ECPI University or any of our programs click here: http://www.ecpi.edu/ or http://ow.ly/Ca1ya.