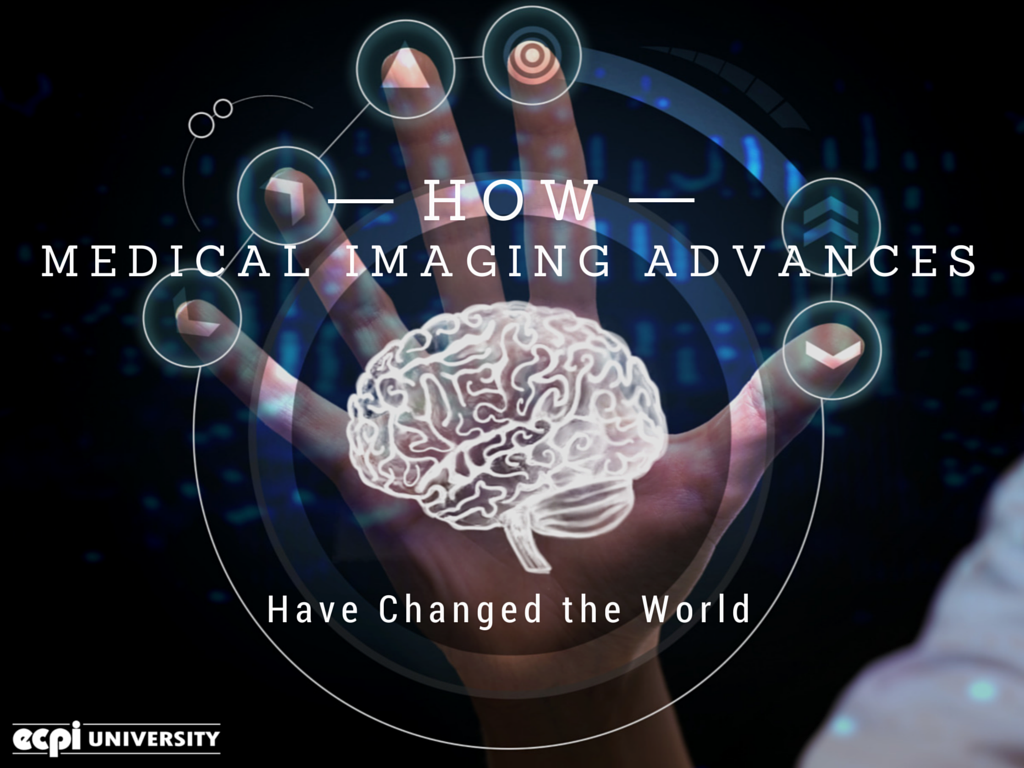 Since the discovery of the x-ray, medical imaging has been invaluable to the success and development of medicine. But these benefits did not stop with the use of x-rays. Here is how advances in medical imaging technology have changed the world since then:
Improved monitoring and diagnosis for medical professionals
Before the advent of modern medical imaging technologies, most medical diagnosis required invasive procedures, and sometimes even guesswork. The development of x-ray, MRI and ultrasound technology, however, has allowed medical professionals across the globe to be better at taking care of patients, as well as for those who maintain and repair medical imaging equipment to build successful careers.
X-ray imaging
After its discovery, the possibilities for x-rays were immediately recognized. In January of 1896 – less than a year after the x-ray was discovered by German physicist Wilhelm Rontgen -- an x-ray imaging system was used for medical purposes. It is now one of the most common ways to noninvasively and painlessly diagnose and monitor internal structures. More recent innovations in x-ray imaging technology have even allowed medical professionals to use x-rays to assist in the successful completion of medical procedures.
Magnetic resonance imaging
In 1946, researchers at Stanford and Harvard discovered nuclear magnetic resonance (NMR) during a study of how physical matter interacts with magnetic waves. In 1971, this discovery led to a dramatic change in healthcare. Magnetic resonance imaging (MRI) became a critical tool for gaining a complete picture of soft tissue, including extremely sensitive areas like the brain. MRI imaging has given a variety of medical professionals, including chiropractors, dentists, orthopedic specialists and surgeons, an improved ability to diagnose and treat patients.
Ultrasound imaging
Many animals use ultrasonic waves, also known as ultrasound, to give them detailed images of the world around them. Over time, scientists developed ways to mimic this capability. In 1975 at the Ochsner Health System, ultrasound medical imaging technology was introduced to the world. It has allowed medical professionals to gain a detailed view of internal tissues, internal organs and developing fetuses. More recent developments in medical ultrasound technology are even guiding the hands of medical professionals during surgeries and needle placement.
Treating patients with medical imaging technology
In addition to helping medical professionals see medical conditions better, Medical Imaging Technology is also actively helping the treatment of medical conditions. Among the prevailing medical imaging technologies for active treatment are x-ray imaging and gamma radiation.
X-ray radiation treatment
Cancer comes in many forms and is notoriously difficult to treat. In many cases, surgery is not an option, because excising cancerous tissue would be too damaging to the human body. Radiation treatment creates three-dimensional computer images of the affected area while it applies a concentrated dose of radiation directly to the cancerous cells. This ultimately prevents the cancer from expanding, while applying a minimal amount of radiation to the surrounding healthy tissue
The gamma knife
After medical scientists realized the potential for the medical use of radiation for cancer treatment, they soon started exploring the treatment possibilities for other forms of radiation. Gamma radiation, for example, is a higher energy alternative to the x-ray that has been discovered to provide a more concentrated dose of energy to the affected areas. As a result, it has become a common tool to treat cancerous tissue with minimal damage to the surrounding area. This type of cancer treatment has become commonly known as the gamma knife.

The future of medical imaging: proton beam therapy
Proton beam technology is currently being developed for the purpose of more accurate medical imaging and safer, more thorough treatment of cancerous tissue. Proton beam therapy reduces the risk of treatment for patients by delivering a higher concentration of radiation to cancerous tissue, while delivering less radiation to healthy tissues than gamma or x-rays, resulting in less damage.
The Demand for Medical Imaging Technologists is growing fast
The inexorable market growth created by the constant use of the advanced medical imaging technologies discussed in this article is translating into significant demand for medical professionals who can manage these assets. The demand for medical imaging equipment technologists, for example, allowed medical technologists to earn a median pay of $44,570 in 2012 (according to the Bureau of Labor Statistics).
"ECPI University is the best decision anyone can ever make."

— Yann (@Yannothan) February 27, 2015
How to Become a Medical Imaging Equipment Technologist
In order to take advantage of the career opportunities in repairing and maintaining medical imaging technology, you need to begin with the right education. ECPI University can help prepare you for a career as a medical imaging equipment technologist with an Associate of Science Degree in Electronics Engineering Technology with a concentration in Medical imaging Equipment Technology. You can earn your degree in as little as 1.5 years through the University's year-round program. Call us today and learn how enrolling at ECPI University could be the Best Decision You Ever Make!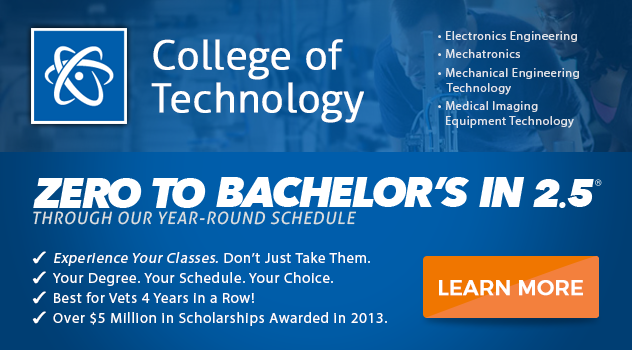 DISCLAIMER – ECPI University makes no claim, warranty or guarantee as to actual employability or earning potential to current, past or future students or graduates of any educational program we offer. The ECPI University website is published for informational purposes only. Every effort is made to ensure the accuracy of information contained on the ECPI.edu domain; however, no warranty of accuracy is made. No contractual rights, either expressed or implied, are created by its content.
Gainful Employment Information
For more information about ECPI University or any of our programs click here: http://www.ecpi.edu/ or http://ow.ly/Ca1ya.