Networking for Nursing Students
Some nursing students view networking as a four-letter word. After all, it can be difficult to figure out where to start, intimidating to approach people you don't know and downright difficult to see the value in something that can feel so uncomfortable.
But networking doesn't have to be difficult. And it can lead to another important four-letter word that's on the mind of all nursing students: "jobs." Networking is the age-old practice of building a list of professional connections. When it's done correctly, it's not uncomfortable, can be fun, and often leads to employment opportunities you wouldn't otherwise have.
If you want to build a network (and you should), you're going to want prepare yourself for success by:
Writing a professional resume
Be prepared to come out of your shell by introducing yourself to people you don't know
Cleaning up your social media profiles to make sure they are professional and don't include anything you wouldn't want your employer (or future employer) to see.
Once you've take the three steps above, it's time to figure out where you can begin to build your professional network.
Networking At School
The nice thing about being a nursing student is that you have a built-in network of accomplished professionals with which to connect. Your instructors know a lot about the profession, and they also know a lot of practicing nurses (because they've taught them how to be nurses). It's likely they also know the hiring managers in your area and can help you build a resume tailored for each.
Building strong relationships with the instructors in your nursing program is the easiest way to begin building your professional network. Seek out your instructors after class. Share your career goals with them. Then ask for their help. You'll be surprised how eager they are to help you succeed. After all, the better you look, the better they look.
Networking Online
In the olden days, before there was such a thing as the internet, networking was a face-to-face activity that occurred over lunches, at conferences, during association meetings or at happy hour.
Not anymore.
Today, a lot of networking takes place online, thanks to social media sites such as LinkedIn and Facebook. Finding online networking groups for nursing students is incredibly easy. A simple Google search will lead you to groups such as Working Nurse, Nursing Network and the Nursing Student Network.
All have thousands of members who are either looking for help or looking to help others. If you haven't already done so, get on Facebook and LinkedIn and connect with these groups as well as groups specific to your area. Be active. Ask questions. Participate in discussions. Don't be afraid to use these resources; they were created to help you succeed.
But make sure your online profiles are professional--networking is all about making a good first impression and then impressing your connections with your professionalism.
The referenced media source is missing and needs to be re-embedded.
Networking with Alumni
If there is one thing most graduates of a nursing program like to do, it's helping the students who are following in their footsteps. Nurses are a proud, close-knit group--and most are incredibly loyal to their alma maters. So connect with the alumni from your university.
Make sure you check out your school's alumni association. Stay up-to-date with its event calendar and try to make it to events nursing graduates are likely to attend. Alumni who attend events are great to network with because they've been in your shoes before. They know how challenging it can be to make connections, find job opportunities and get your foot in the door with preferred organizations.
Networking with Associations
Nursing associations exist to support their members--especially when it comes to building professional networks. The National Student Nurses Association is the largest association in the United States for nursing students. It has 60,000 members across the country, hosts regional and national meetings and likely has a chapter in your area.
Connect with the National Student Nurses Association and you'll connect with a lot of people just like yourself--some looking for help, some looking to help. The American Nurses Association is the largest professional nurses group in the country, but it's not just for nurses who have already earned their degrees. The ANA offers services to student nurses, who are not only future nurses but also future ANA members.
The organization can connect you with professional nurses who are mentors and advisors. It's a great resource and one that you should use to your advantage.
Start Your Network Today!
Interested in becoming a nurse? If you'd like more information about earning a Diploma in Practical Nursing from ECPI University and starting your nursing career, contact an admissions advisor today to discuss your options.
It could be the Best Decision You Ever Make!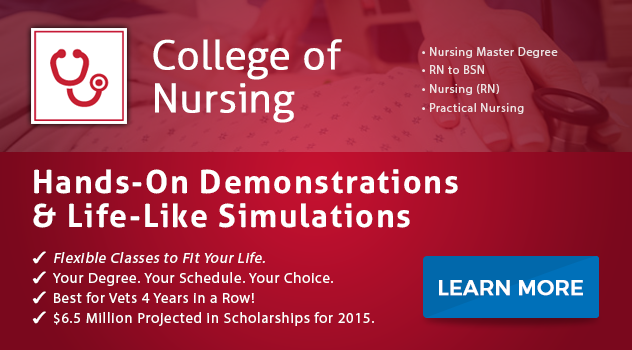 DISCLAIMER – ECPI University makes no claim, warranty, or guarantee as to actual employability or earning potential to current, past or future students or graduates of any educational program we offer. The ECPI University website is published for informational purposes only. Every effort is made to ensure the accuracy of information contained on the ECPI.edu domain; however, no warranty of accuracy is made. No contractual rights, either expressed or implied, are created by its content.
Gainful Employment Information – Practical Nursing - Diploma
For more information about ECPI University or any of our programs click here: http://www.ecpi.edu/ or http://ow.ly/Ca1ya.