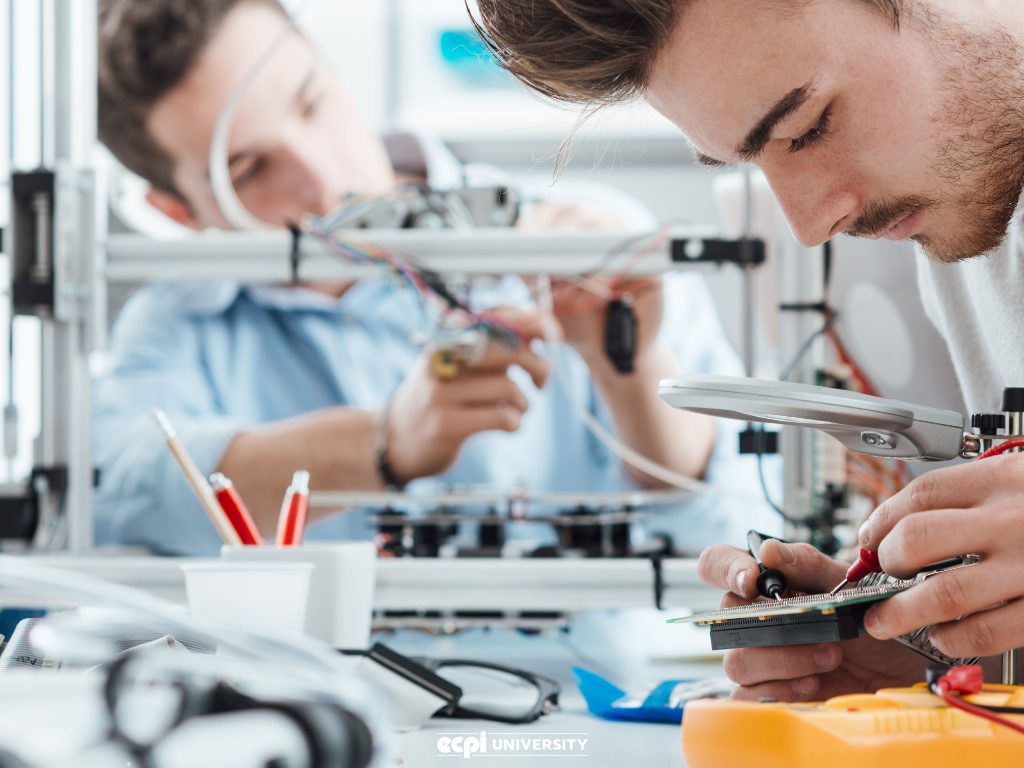 No, You Don't Have to be Bill Nye to Be a Mechanical Engineering Technologist
Very few people rock the bowtie like Bill Nye. Blue lab coat, safety goggles, and that marvelous bow tie—he really looked like a scientist, didn't he? Except he is not, nor did he ever claim to be, a scientist. He popularized science, making it accessible to school children (you?), explaining concepts beautifully and with humor, without ever saying he was more than a mechanical engineer. That little semantic issue—scientist, mechanical engineer—is important to Bill, just as knowing the difference between a mechanical engineer and a mechanical engineering technologist is important. 
All About Bill
Bill Nye is a fascinating guy, no doubt. Well-educated, with a Bachelor of Science in mechanical engineering, he really did design a piece of Boeing's 747 airplane (a hydraulic pressure resonance suppressor—we are certain some of you wanted to know that).
He has three honorary doctorates and is a visiting professor at his alma mater, Cornell University. And, oh yeah, he starred in 100 episodes of Bill Nye the Science Guy from 1993 through 1998, making his name, bowtie, science, technology, mechanical engineering and that lab coat famous. 
A hydraulic pressure resonance suppressor, by the way, is a ripple damper, also known as a pulsation damper. You know you wanted that. 
All About Mechanical Engineering Technologists
Mechanical engineering technologists are special people, and no, Bill Nye is not one. He is a mechanical engineer and television personality. If you are a hands-on person who loves to tinker, explore machines, disassemble (and then correctly reassemble) devices, you may have the makings of a good mechanical engineering technologist. 
Whether it is robotics, electronics, or mechanics, mechanical engineering technologists have their hands on the equipment and their fingers on the pulse of modern industries: 
Mechanical product design and fabrication
Automated processes and manufacturing
Computer graphics and computer-aided design (CAD)
Power generation and plant management
Aerospace and aerodynamics
Speaking of aerospace, that ripple damper you were asking about? Yup, it decreases vibrations in high pressure hydraulic pump systems, generated by the pump at the piston or vane discharges into the high pressure side of the pump system.  
Mechanical Engineering Technology and Science
Science is not technology. People confuse that all the time, just as they confused Bill Nye the mechanical engineer for a scientist. See if you can spot the difference between technology, Bill Nye and science: 
A) One discipline examines the natural world and attempts to explain it
B) One discipline applies knowledge of the natural world to make devices for human use
C) One is a goofy guy who often had things explode in his face
Give up? Not if you were a mechanical engineering technologist! You would tinker with the possibilities, disconnecting hydraulic fluid lines and re-assembling robotic arms until you figured out that A) describes Science, B) is Technology, and C) is Bill Bill Bill Bill Bill Nye the Science Guy (you were singing along—admit it). 
What science discovers, technology applies, and mechanical engineering technologists build and then make work. From robots to aircraft parts to electro-mechanical machines, technologists put them together, make them work, and fix them when they do not work. 
Suppose your pulsation damper was acting up. You as a mechanical engineering technologist would know—pshaw, who doesn't, right?—that it could not be the accumulator, and it probably is just a matter of tuning the hydraulic pressure resonance suppressor to the correct fluid frequency as discharged by the gearoter. 

Bill Nye's Skillset
Very few guys could weigh 150 pounds as adults and still be major stars, but Bill Nye pulled it off.
His skillset is wonderful to behold: 
Mechanical engineer
Comedian
Inventor
Television personality
Educator
But the skillset of mechanical engineering technologists is pretty darned impressive, too: 
CAD drafting
Communication skills
Contingency planning
Distinguishing between the accumulator and the hydraulic pressure resonance suppressor
Fine motor skills
Negotiation skills
Organizing
Presentation ability
Research skills
Software savvy
Thorough knowledge of mechanical equipment
ECPI Class of 2015. #ecpi #ecpigrad pic.twitter.com/p3FboLRjN5

— karla (@xXxchinita14xXx) June 12, 2015
So How Do I Become a Mechanical Engineering Technologist?
Where do you get those skills and opportunities? Attending classes at ECPI University, earning a Bachelor of Science in Mechanical Engineering Technology in 2.5 years, you could join the ranks of thousands of mechanical engineering technologists. They are out there, working every day in fields as varied and interesting as Bill Nye's career has been. When you contact ECPI about your academic journey, don't ask about that ol' hydraulic pressure resonance suppressor. We know—you think we made all that tech talk up. We did not, because we have too much respect for mechanical engineering technologists to do such a thing. 
Contact us today for more information—it could be the Best Decision You Ever Make!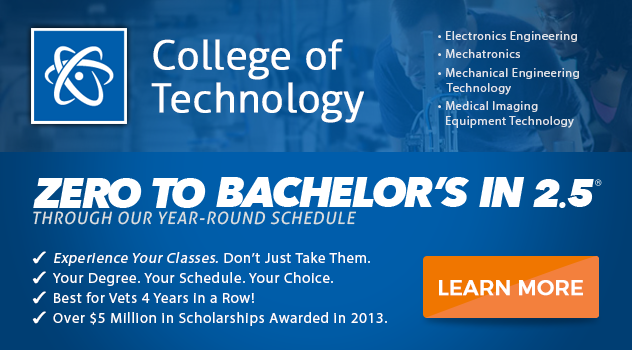 DISCLAIMER – ECPI University makes no claim, warranty or guarantee as to actual employability or earning potential to current, past or future students or graduates of any educational program we offer. The ECPI University website is published for informational purposes only. Every effort is made to ensure the accuracy of information contained on the ECPI.edu domain; however, no warranty of accuracy is made. No contractual rights, either expressed or implied, are created by its content.
For more information about ECPI University or any of our programs click here: http://www.ecpi.edu/ or http://ow.ly/Ca1ya.