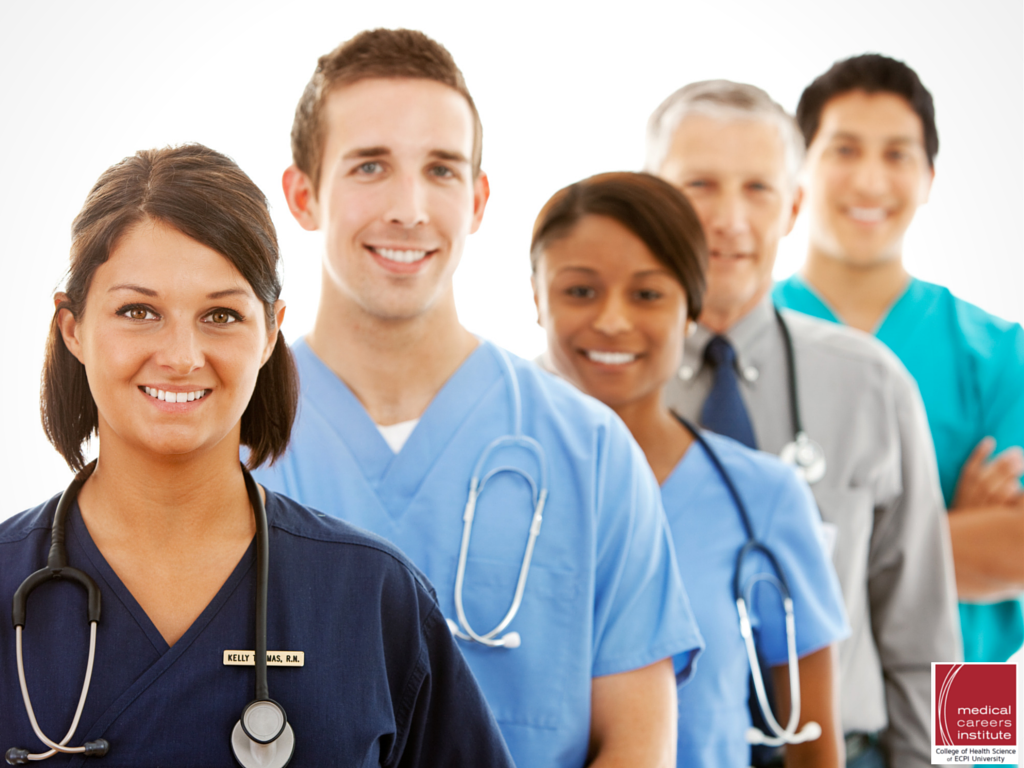 Nurses that have a bachelor's degree but want more leadership opportunities might want to think about pursuing an MSN degree with a concentration in health systems leadership. This degree concentration puts graduates in a position to be leaders with the skills and knowledge to manage departments in hospitals or other healthcare facilities. How does earning an MSN degree in health systems leadership provide students these possibilities?
Leadership Opportunities in Nursing
Earning a master's degree in nursing opens up the kind of leadership opportunities that many nurses don't have, especially without many years of experience. A majority of the highest positions for leadership in nursing will require applicants to have an MSN degree. These include positions as managers. directors, administrators or more specialized nursing positions. Most MSN students have graduated from a bachelor's degree level nursing program and have a few years of experience in the healthcare field. To earn an MSN degree, students will have to take classes that focus on specific aspects of nursing, healthcare, management and policy.  
Nursing Leadership Management Curriculum
Super-focused classes give MSN students the in-depth knowledge they need to confidently manage and make critical decisions for other staff members. The real-world working experience most MSN degree students have before pursuing this higher level degree as nurses can be combined with the classroom education they get with their degree. Real-world experience alongside formal nursing education could qualify them for some of the highest positions a nurse might attain in their career. 
A concentration in health systems leadership allows graduates to pursue careers as:
Nurse Manager
Program Manager
Nurse Director
Patient Safety Director
Quality Improvement Director
A great example of a leadership position in the health systems leadership field for MSN graduates is a program or nurse manager. To manage a team of nurses in a healthcare setting or to manage entire departments in a hospital, most facilities require a master's degree. This is not just because of the extra medical knowledge accompanied with an MSN degree but also because of the leadership and managerial skills acquired through such a program.
Classes that could be beneficial to developing leadership abilities for these positions include:
Health Systems Management
Health Systems Quality Measurement and Management
Health Systems Finance
Transformational Leadership in Nursing
Healthcare Statistics
Healthcare Technologies
Topics from these classes are studied and then applied to case studies, real-world experiences and role playing exercises to test students' abilities to translate book knowledge into situational applications. 
How Much Does a Nurse Manager Make?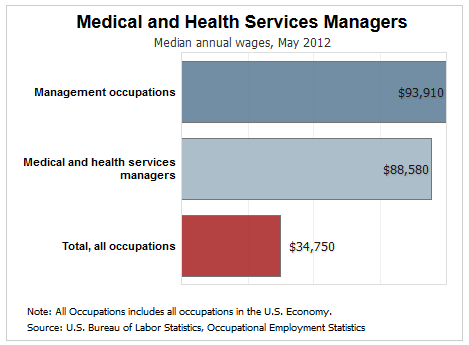 According to the Bureau of Labor Statistics, medical and health services managers, who are often registered nurses with a graduate degree, earn a median annual salary of $88,580 with a much faster than average growth rate of 23%. That could make earning an MSN degree in health systems leadership a great career opportunity with good potential for job prospects after graduating.
There could be other benefits to earning an MSN degree in health systems leadership. Bachelor's degree level nurses (BSN) are typically registered nurses (RN's), as that is the educational trend for many nurses today. According to the Bureau of Labor Statistics, registered nurses had a median annual salary of $65,470 in 2012.
Specializations within Nursing Management
One of the best parts about attaining an MSN in health systems leadership could be the ability to specialize. Graduates don't have to be stuck managing generic health clinics or hundreds of nurses who all have different jobs. The ability to become certified in specific areas such as midwifery or anesthesia means graduates might get to stay in an area that is most fascinating for them.
Cute enough to stop your heart, skilled enough to restart it sandyyyy_cx #nursingstudents #ecpi… https://t.co/1cwAUHlSwU

— Amelia Elizabeth (@nrseamelia) July 21, 2015
Become a Nursing Leader
If you are interested in becoming a leader in the nursing field, consider pursuing your Master of Science in Nursing with a concentration in Health Systems Leadership. The MSN program at ECPI University is designed to be completed in as little as 11 months, so contact ECPI University for program details. It could be the Best Decision You Ever Make!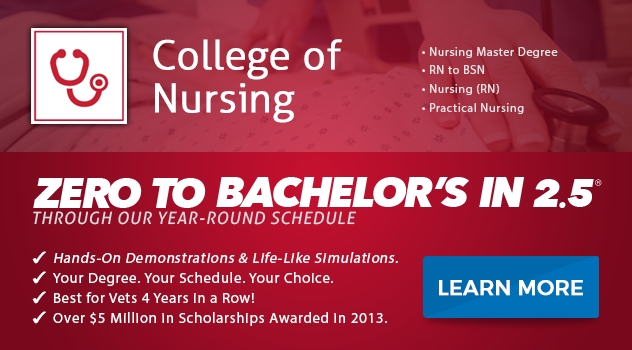 DISCLAIMER – ECPI University makes no claim, warranty or guarantee as to actual employability or earning potential to current, past or future students or graduates of any educational program we offer. The ECPI University website is published for informational purposes only. Every effort is made to ensure the accuracy of information contained on the ECPI.edu domain; however, no warranty of accuracy is made. No contractual rights, either expressed or implied, are created by its content.
Gainful Employment Information
For more information about ECPI University or any of our programs click here: http://www.ecpi.edu/ or http://ow.ly/Ca1ya.