Nursing School Online: Earning an MSN Through Online Education
Getting a master's degree while maintaining a full work schedule is a challenge. Online education makes it possible for working nurses to advance their careers with more flexibility. But what are some of the benefits of getting an MSN online? Why can nurses earn their MSN online but not an ADN or BSN? Why is an online program the best way for working nurses to get the advanced credentials they need?

Benefits of Online MSN Programs
How does an online MSN program help working nurses achieve the career of their dreams?
More options. An MSN opens doors to administrative positions and those with more decision-making power over their patients' experiences. Nurses who are looking to make the most positive impact possible need an MSN to increase their effectiveness.
Less stress about licensing. Changing licensing standards for RNs and other nursing staff makes it difficult for some to keep up with the requirements in their area. An MSN comes with requirements that naturally satisfy even the most stringent qualifications.
More personal satisfaction. Why did you become a nurse? Does your current job position allow you to do that? If not, getting an MSN allows you to navigate your career in a direction that is more aligned with your goals.
Increased career longevity. Nursing is hard. The mental, physical, and emotional strain, over the years, can prompt some to quit. With an MSN, nurses can choose positions that better fit their circumstances, personalities, and preferences. This leads to higher job satisfaction, which means you'll stick around longer.
An online MSN makes it possible for working nurses to achieve more.
Why Learners Can't Earn an ADN or BSN Online
Of course, to earn your MSN online, you need to already have a bachelor's degree. Those lacking these basic credentials are often frustrated by the absence of online schools for these lower-level degrees. Why can't students earn their ADN or BSN online?
The answer is simple. Associates and bachelor's degrees prepare students to work directly with patients. In order to prove their grasp of basic operations like obtaining vital signs, performing blood draws and lab tests, and following correct documentation procedures, state licensing boards require that these skills be taught in a face-to-face situation. This is the best way for students to obtain these skills.
The curriculum in a master's degree program is geared more towards administrative and organizational skills, which don't have the same clinical requirements. Without the lab and clinic requirements, MSN candidates can enjoy the convenience of online learning.
Reasons Why an Online Program is Ideal for MSN Candidates
There are many schools that offer traditional, in-person instruction for RNs seeking an MSN. However, there are some important reasons to choose online learning over more traditional programs.
A well-developed professional network could give nurses access to job openings, educational opportunities, and other information that can help them take their career to the next level. Online classes provide message boards and chat discussions that allow you to get to know your fellow learners. Without the worry of interrupting or working around classroom instruction, you can get to know your classmates on a deeper level. This allows you to form long-lasting bonds that benefit your career and your everyday life.
Your schedule is probably already out-of-control. Why complicate it even more by trying to negotiate work and school schedules? With an online program, you can study when it's best for you. You won't have to worry about trading shifts or hoping your manager will be kind enough to give you the needed time. Flexible scheduling also means you control your graduation date.
Can't wait to start your program? You don't have to. Online schools don't adhere to typical academic calendars. This allows accelerated learning colleges to start new sessions more frequently. Instead of waiting several months for the next semester to begin, you can usually start studying within a few weeks of acceptance.
Are you a BSN nurse looking to move ahead in your career? If you want to earn a Master of Science Degree in Nursing, ECPI University offers this program at an accelerated pace. For more information, connect with a friendly admissions advisor today.
It could be the Best Decision You Ever Make!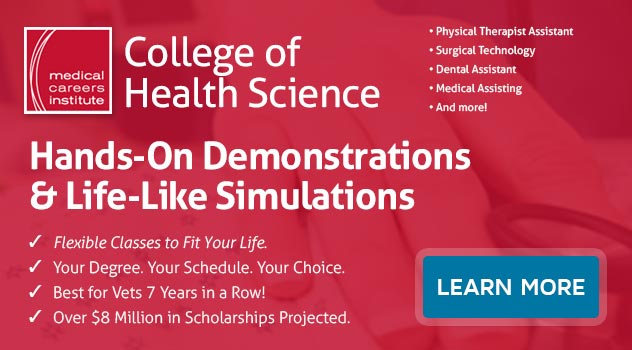 DISCLAIMER – ECPI University makes no claim, warranty, or guarantee as to actual employability or earning potential to current, past or future students or graduates of any educational program we offer. The ECPI University website is published for informational purposes only. Every effort is made to ensure the accuracy of information contained on the ECPI.edu domain; however, no warranty of accuracy is made. No contractual rights, either expressed or implied, are created by its content.
Gainful Employment Information – Master of Science in Nursing
For more information about ECPI University or any of our programs click here: http://www.ecpi.edu/ or http://ow.ly/Ca1ya.