Nursing School Skills: What Computer Skills Should I Have?
Working under the supervision of doctors and registered nurses, licensed practical nurses (LPN) provide basic nursing care. An LPN works closely with patients and their families, often relaying information back and forth to and from the medical team. LPNs also maintain accurate records about their patients and report changes in their condition to other health care professionals. Their work invariably involves the use of computers.
What computer abilities should an LPN student have before starting nursing school?
While you won't need to be a rocket scientist at the computer in order to function as an LPN, you will need basic input skills. On most occasions, you won't have to do anything more complicated than enter a patient's name, date of birth, medications, health history, etc., into an input tool, or enter their temperature, blood pressure and other clinical information into an assessment tool. The software will have been designed to make it error-resistant and to conserve your time so that you spend more of it caring for your patients and less time jotting things down.

Ways nurses use computers at work
Computers are everywhere in nursing and medicine. Among the areas in which you might find yourself using a computer are:
Electronic Medical Record (EMR) System
Electronic Prescriptions, e-Prescribing
Personal Digital Assistants
Voice recognition technology in mobile healthcare settings
Administrative tasks: staffing and scheduling, finance and budget
Nursing Education
What programs and software might you use in school or on the job?
While training to become an LPN, you will need basic word processing skills to complete assignments. The internet is a vast treasure trove of useful information for trainee and practicing nurses, and you will want to cultivate skills in online research. Social media is another invaluable tool. Nurses and students all over the world compare notes on irascible patients, doctors and nursing supervisors, provide moral support, and swap best practices.
Here are some tools you might find yourself using in class or during your time as an LPN.
Pediatric Early Warning Scores - Made by VitalPAC Pediatric, PEWS is a handheld electronic physiological surveillance system used to flag up early signals of serious illness or deteriorated condition in children who are admitted to the hospital. A study published in the May 2017 issue of the journal Computer Informatics in Nursing compared PEWS with handwritten records. The electronic system improved vital sign recording by 98.5%, compared to 85.6% with paper-based documentation. PEWS also shaved 30 seconds off the time required to record information. Similar systems are used in ER, ICU, and other hospital settings.
Bedside translation - Not yet in wide use but on the horizon is the use of tablet computers such as the Apple iPad to ease communication between nursing and medical staff and patients and families for whom English is not their first language. Language barriers are associated with a higher risk of adverse events, prolonged hospital stays, and poorer patient care. Nursing staff do not always have access to the support of an interpreter when needed. The results of a pilot study with a Spanish-language tool using U-talk show promise with this solution.
Mobile apps - The CHAMP app is a tool used by heart specialists to help them monitor a child's postoperative condition at home. Parents log in specific parameters and transmit videos of their babies. Anything that warrants further investigation is immediately flagged.
Why is it important that nurses are comfortable using computers for their work?
Computers in nursing and medicine has not yet achieved the status of the Federation tricorders we know and love from Star Trek, but they do play an essential role in clinical care. Having said that, don't let computers frighten you away from pursuing a degree in nursing if that is where your heart lies. You won't be spending all day stuck in front of a computer screen, nor will you be expected to write complicated pieces of software. Think of a computer more as a modern day pen and paper. Your value lies in your nursing skills, and not as a cyberspace superstar.
Do you feel called to the nursing profession?
If you want to make a difference in people's lives and earn a Diploma in Practical Nursing, consider ECPI University for the education you'll need to get started. For more information about this program, connect with a helpful admissions counselor today.
It could be the Best Decision You Ever Make!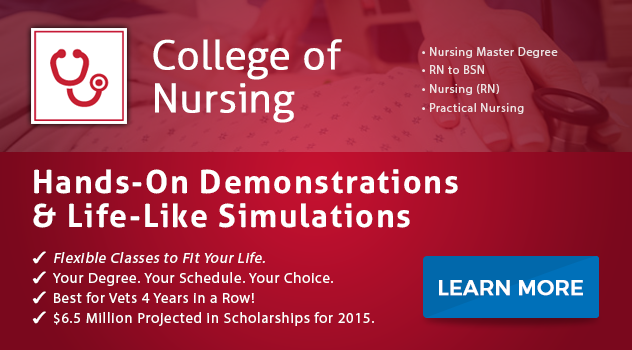 DISCLAIMER – ECPI University makes no claim, warranty, or guarantee as to actual employability or earning potential to current, past or future students or graduates of any educational program we offer. The ECPI University website is published for informational purposes only. Every effort is made to ensure the accuracy of information contained on the ECPI.edu domain; however, no warranty of accuracy is made. No contractual rights, either expressed or implied, are created by its content.
For more information about ECPI University or any of our programs click here: http://www.ecpi.edu/ or http://ow.ly/Ca1ya.