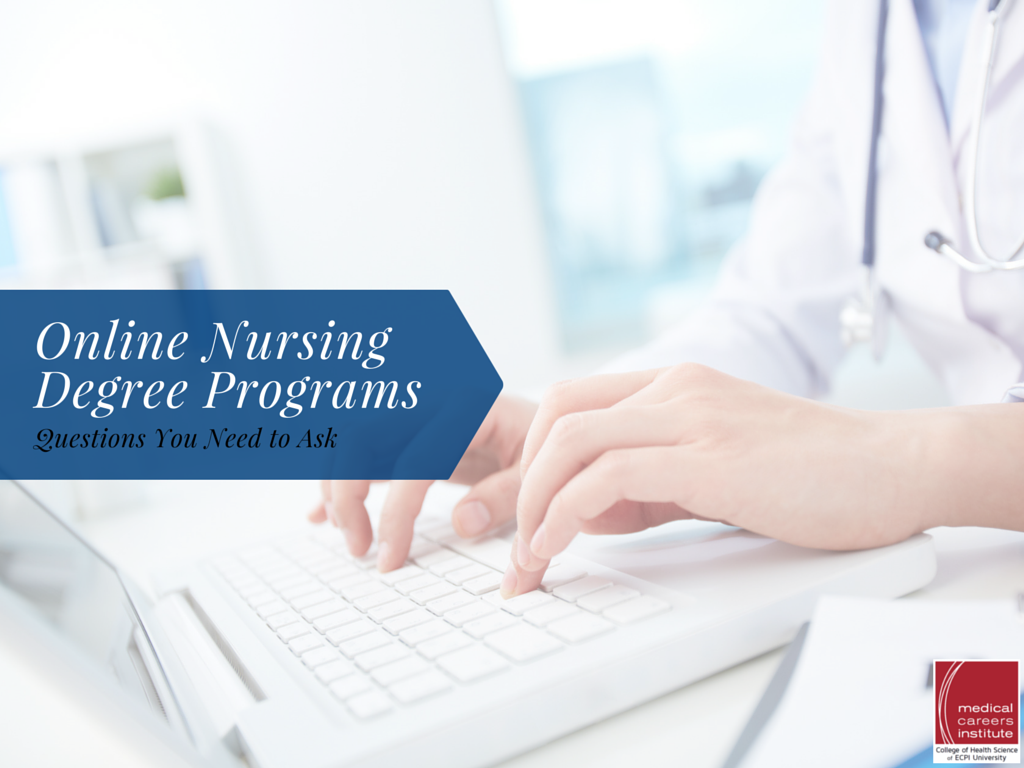 Have you ever considered an exciting and fulfilling career in the nursing field? Or, if you have, maybe you were unsure how to take those beginning steps? When looking for a change, it can be both scary and overwhelming when starting out, but understanding what your goals are and which steps to follow can ease some of that burden. A flexible schedule and the ability to learn from the location of your choosing makes earning a degree through an online university an appealing method of higher education.
The Benefits of Online Nursing Programs
Possessing everything from convenience and versatility to enrichment and cost-effective choices, online degree programs are an effective way to earn a degree. Saving money, whether through having lower tuition rates, not needing to purchase expensive textbooks, or not having to commute, an online college education generally offers convenience and cost-effectiveness. Plus, flexibility can be found in having the ability to learn from anywhere you have computer access and having the option to choose courses and class times.
Online Nursing Colleges: What Questions to Ask
When it comes to being well-informed about online universities and what to expect of your nursing education, it's important to know that you can never ask too many questions! Here are a few to get you started.
How much will it cost?

College isn't free, so knowing what to expect financially is one of the most important questions you can ask. Take the time to ask about total tuition cost as well as costs for books and miscellaneous fees. Find out everything these fees include, and request an itemized breakdown if necessary.


It is also smart to ask if the nursing college you are considering guarantees fixed tuition rates so you won't have to worry about unpredictable increases over the course of your college career. Most colleges offer a "Net Price Calculator" on their websites, so you should be able to easily calculate your cost out of pocket.

 
Does this college offer financial assistance?

Nursing school can be expensive, and while that may add to the stress of an already changing life, it doesn't need to remain one. Many of the more reputable schools offer some form of aid, such as grants, federals loans, and work-study programs, and some might also offer aid to those who serve in the military or those with a disability. Whether you decide to take courses in-seat or online, financial aid offerings should remain the same, from loan programs to grants and scholarship opportunities.

 
How long will it take to complete the program?

Of course you'll want to know the start and end dates for each of your courses as well as how much time you can expect to spend in each, but you would be remiss if you didn't ask when you can expect to graduate within your specific nursing program!

 
What are the technology requirements?

The requirements of attending college online should be fairly straightforward. Of course, you will need a reliable computer to work on, but you also may need specific hardware or software to get the most from your classes, and you'll want to be prepared before your start date!

 
What is the typical class size?

When it comes to education, smaller class sizes are the general preference. This is especially true of online education, because you'll want to ensure you get ample time to communicate with the instructor.

 
Do you offer educational assistance?

You'll want to know if the school offers tutoring as well as if you'll have access to an online and/or on-campus library. You'll also want to find out if instructors are available after hours to help, should you need it.

 
Will I receive help with finding a job?

From internships and externships to job placement assistance, résumé reviews, cover letters, networking skills, salary negotiation, and mock interviews, most online colleges offer the same career services for online and in-seat students. You will be wise to take advantage of them!

 
What are your graduation and job placement rates for this program?

While colleges and universities do not advertise these rates for their degree programs, it is your right to inquire about and to be provided with these statistics.

A graduation rate is the percentage of students who complete their program within 150% of the published program time. This will give you a better idea of if the program completion time advertised is generally achievable. For example, a student in a 2-year degree program who completes the program in 3 years is considered a graduate.
A job placement rate is the percentage of students with positive post-collegiate career outcomes . . . or jobs! The method of calculating this figure can vary from institution to institution, so asking how the college gathers this data may also be a great question.
Earning a Nursing Degree: A Bright Outlook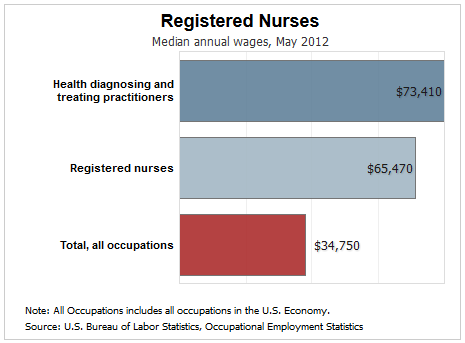 According to the Bureau of Labor Statistics, employment of nurses is estimated to grow 19 percent in from 2012 to 2022. The median annual wage for registered nurses is $65,470, but with advanced degrees, such as a bachelor's or master's degree, earning potential may increase. Nurses or nurse educators often work in hospitals, clinics, or schools, which may have a better outlook in higher populated areas as well.
Future Nurse@ECPI... http://t.co/zVMBDgHoAW

— Latosha Lea (@lealatosha) January 26, 2015
Your Education, Anywhere
Any sort of important change to your life can become a long-term goal, and that success depends on whether or not you wish to continue exploring the career you have chosen to further enhance your skills and knowledge. At ECPI University, students are submerged in a rich, engaging environment that inspires them to excel in order to reach their full potential. ECPI University offers an online Bachelor of Science in Nursing degree as well as a Master of Science in Nursing degree. Admission advisers can easily be contacted by phone, email, or live chat. Contact us today for more information! Contact ECPI University today—it could be the Best Decision You Ever Make!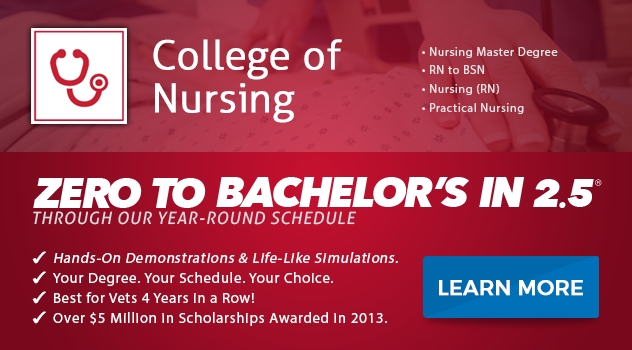 DISCLAIMER – ECPI University makes no claim, warranty or guarantee as to actual employability or earning potential to current, past or future students or graduates of any educational program we offer. The ECPI University website is published for informational purposes only. Every effort is made to ensure the accuracy of information contained on the ECPI.edu domain; however, no warranty of accuracy is made. No contractual rights, either expressed or implied, are created by its content.
Gainful Employment Information – RN to BSN
Gainful Employment Information – MSN
For more information about ECPI University or any of our programs click here: http://www.ecpi.edu/ or http://ow.ly/Ca1ya.