Online Shopping Security Issues and How Cyber Security can Help
Shopping at a mouse click has become increasingly popular. Conversely, cybersecurity threats have attracted increased attention and made big news. However, more and more people are using their computers to shop even with the increase in cybercrimes. You can order anything online and have it delivered right to your doorsteps whether its household appliances, fashion accessories, food, books, and music.
Online shopping has undeniable advantages, but still, it creates negative headlines repeatedly. Every online company works to build their customer's trust and get loyal buyers. The increasing threat of cybercrime can swiftly untangle the marketing endeavors of any company. With the increase in online sales and discounts, cybercriminals wait in the background to trap customers rushing to get the best deals.
Common Cyber Security Issues that all Online Shoppers Should be Wary Of
The risk of hack attacks
Hackers can gain unauthorized access to your computer and are always looking for ways to break into a network. They usually accomplish all these using unpatched software holes. Even non-technical people can accomplish a hack attack given the availability of information online on the techniques, malware, and tools that can be used.
When conducting your online shopping, the personal details you enter are up for grabs. This is an opportunity that hackers are looking for since they can hack the site you are using. They can then commit identity theft by stealing sensitive personal information such as your name, credit card number, address, contact details, and others. They will then use that information pretending to be you. Such an attack can cause a huge financial dent in your account.

Phishing scams
These are the most common kind of cyber security threats that you should be careful about when shopping online. The number of phishing attacks is on the rise since they are easy to execute and can produce the results that the attackers are looking for without much effort. It is very easy for a cybercriminal to make a page that resembles the genuine shopping site.
In a case like this, an unsuspecting buyer will enter their personal details and bank details, and in that manner, they becomes a victim of a malware campaign or an online fraud. In other common scenarios, fake emails containing an attachment or a link are sent with the aim of tricking the receiving user into clicking them. The links or attachments in most cases launch a malware infection.
Ransomware attacks
Ransomware attacks have become more complicated and troublesome. This is a type of attack that restricts access to your computer or your files. Hackers will then demand payment for the restriction to be removed. Cyber criminals will use website pop-up advertisements and phishing emails that contain malicious attachments to trick online shoppers into opening them. Such pop-ups and emails usually contain unbelievable deals which if clicked on will either lock the screen or encrypt files on the system's hard drive.
The Role of Cybersecurity Experts in Keeping People Safe from These Issues
The risks that come with online shopping have the potential to disrupt people's lives. However, many solutions can be adopted to combat the risks. A cyber security expert should be able to protect the use of cyberspace from cyber-attacks. Professionals working in this field are highly skilled and possess the foundational education, knowledge, and thought leadership required to address potential issues arising from constant technological advancements.
It is the role of cyber security experts to ensure that channels and servers built for data storage and transfer remain protected. Cyber security professionals work to render all points of vulnerability in a network inaccessible to the prying eyes of cyber terrorists and hackers.
The end user in most cases does not have the relevant information necessary to stay safe online. A cybercriminal can target end users on their mobile devices and home networks, and this can bring the infection inside the specific site that was being used for shopping. A simple action such as clicking on a pop-up ad can open the virtual gate to attackers. This is through no fault of their own, and the main factor that can be blamed in this case is lack of awareness.
Do you want to be one of the people to keep online shoppers safe from cybercrimes? If you want to earn a Bachelor of Science in Computer and Information Science with a Major in Cyber and Network Security, be sure to consider ECPI University for the education you'll need to make a difference in this field. For more information, connect with a friendly ECPI University admissions representative today.
It could be the Best Decision You Ever Make!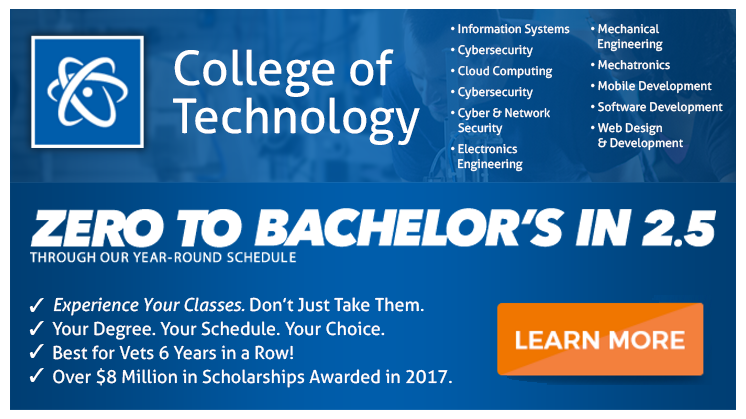 DISCLAIMER – ECPI University makes no claim, warranty, or guarantee as to actual employability or earning potential to current, past or future students or graduates of any educational program we offer. The ECPI University website is published for informational purposes only. Every effort is made to ensure the accuracy of information contained on the ECPI.edu domain; however, no warranty of accuracy is made. No contractual rights, either expressed or implied, are created by its content.
Gainful Employment Information – Cyber and Network Security - Bachelor's
For more information about ECPI University or any of our programs click here: http://www.ecpi.edu/ or http://ow.ly/Ca1ya.