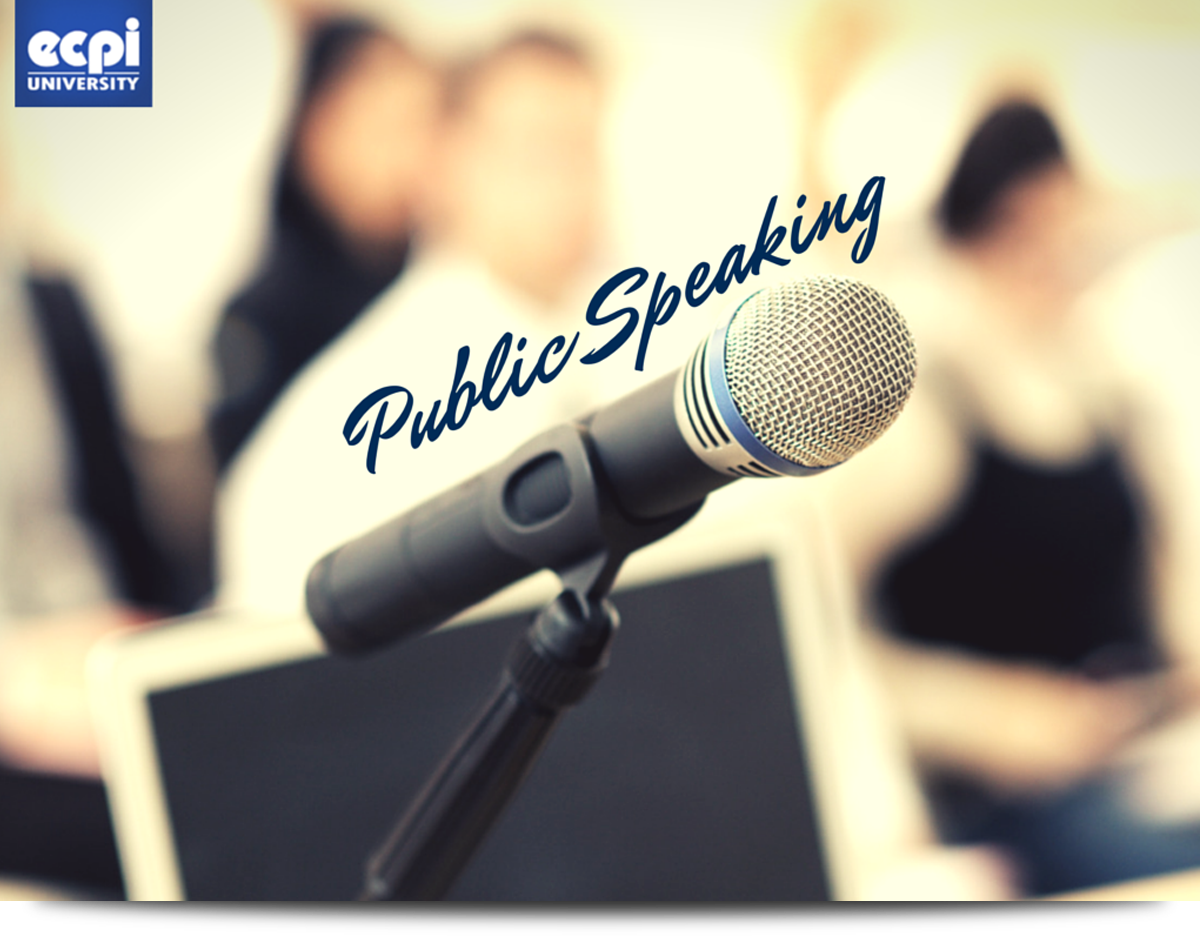 Public speaking can be daunting for many people, especially if they don't have a natural gift for it. Oral Communication 101 is a typical college general education requirement, but even this class can leave many feeling inadequately prepared for the spotlight. However, any one can be an excellent speaker with practice and a few tips and tricks.
This can be a quite undesirable task, especially when you're not looking forward to the presentation. However, the act of writing out your speech will leave you more confident in what you have to say and how to say it.
Get feedback on your manuscript...
Try to look for someone who is skilled in public speaking to give you ideas on how you can make your speech better. This person may do things a little differently than you would and you need to weigh their suggestions wisely. Remember first, that you choose them because you trust their abilities, and second, that if their suggestion is too uncomfortable for you, the discomfort will not improve your presentation. For example, if they suggest a joke or a phrasing that you just can't see yourself saying, it may make your speech better, but if you can't get it out fluidly, it might flop, making that part of your speech look off and compromising your confidence.
Memorize your speech...
This can also be a sigh-worthy task, but a speech you have well-memorized will allow you to focus on the presentation and not the words. It will keep you from losing your place and anxiously fumbling for it. Most importantly, it will give you confidence, knowing that you know exactly what you're going to say.
Know your time limit and honor it...
8 Many speeches require time limits. Having memorized your speech, you should know how long it will take you to present it. Remember, however, when on stage, you will probably speak a great deal faster than you do when you're not under the stress of standing before a crowd. Prepare more if you think you will need it. Also, decide what sections can be cut if time is running short. The closer those sections are to the end, the better you will be able to gauge your remaining time.
Highlight key areas & phrases...
Depending on your length of manuscript and the time you spent memorizing it, there may be some transitional points or key phrases that you often have trouble with. Highlight those so when you look down at your notes, they are easy to find and refer to.
There are excellent speakers who can easily go off script and those who do better without a script. If you don't fall into one of those categories, as tedious as writing out and memorizing your manuscript may be, the results will be far better.
While presenting:
Focus on your body language...
Having your speech memorized allows you to focus on how you're presenting the information. Gesture, move about the stage, and change your volume as appropriate. You should practice this while memorizing your manuscript. By not reading from your cards, you can engage with the audience and this helps your overall speech.
Remember to breathe...
If you lose your place, don't lose your confidence. Stop speaking. Find your place. Resume. Pauses in speeches are not unheard of or reason for panic. This also can add emotion and even emphasis to your speech, if you pause in the right places!
Make a joke when all else fails...
If your tongue twists or the above pause is getting uncomfortably long, tell the audience what you're doing. "Whoops! I lost my place" will explain what's happening and gain empathy from your audience. Many of them probably struggle with public speaking too. You are human after all!
"It may take some practice, but anyone can be a good public speaker when they face their fears well-equipped."
We hope you enjoyed these Public Speaking Tips for Business Students and Professionals! Feel free to share these on your favorite social media platform!
Are you interested in a career path in business administration? ECPI University offers a Bachelor of Science in Business Administration Degree that you can complete in as little as 2.5 years! Contact us TODAY! It could be the Best Decision You Ever Make!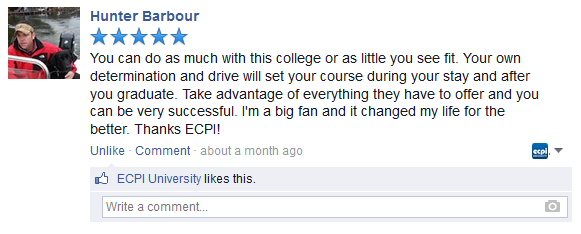 DISCLAIMER – ECPI University makes no claim, warranty or guarantee as to actual employability or earning potential to current, past or future students or graduates of any educational program we offer. The ECPI University website is published for informational purposes only. Every effort is made to ensure the accuracy of information contained on the ECPI.edu domain; however, no warranty of accuracy is made. No contractual rights, either expressed or implied, are created by its content.
For more information about ECPI University or any of our programs click here: http://www.ecpi.edu/ or http://ow.ly/Ca1ya.