Requirements to Become a Police Officer: Are You Prepared?
Police officers are charged with several duties in society. They help in maintaining peace. They enforce traffic laws, resolve community issues, arrest suspected criminals, and investigate crimes.
This is a career where one makes a real difference in the society. Police officers are posted at a particular geographical station hence they must be conversant with their job.
These are some of the requirements to get into the police service.

Basic requirements of a police officer
There are some basic requirements needed for you to qualify to be a police officer like citizenship, minimum age, minimum education, driving license, and a fitness requirement. Additionally you shouldn't have a criminal history such as DUIs, domestic violence, or other violations. A history of drug use or repeated minor traffic violations can also disqualify you.
Advanced Education
For a long time, most of the police departments have only looked for a school diploma or a GED in a prospective candidate. After which the recruit is taken through the police training. With time, the trend has been changing with more officers required to have a degree from an accredited college with a given GPA.
Characteristics of a good police officer
These characteristics below will come handy in preventing violence, executing a directive, restoring order, and other circumstances.
Police officers are always in charge of maintaining law and order. Therefore, they should be responsible and ethical people.
A police officer should also have excellent communication skills. Moreover, the police officers must be able to listen and understand body language and non-verbal cues.
Police officers need to be people of high ethical standards. This helps them in problem-solving and decision making.
Given that the job is physically demanding, you have to be physically fit. Keeping in shape is a must.
To be successful as a police officer, you must be able to make decisions quickly. You will come across several emergency cases, and your choices in the heat of the moment will prove to be the difference.
You must also be willing to learn throughout your career. The nature of crimes keeps changing, so you need to be ready to learn any new information as it emerges.
Areas of Study that will add value to a police officer
One of the best courses for those heading to become police officers is a degree in criminal justice. This is a course where you will get programs relevant to police practice. Some of the areas include; surveillance, border security, juvenile justice, courtroom procedures, gang psychology, and organized crime.
Criminal justice comes with programs in psychology, communication and composition, culture and diversity, statistics, psychology, and mathematics and algebra. You will apply this knowledge in your career as a police officer.
How education helps Police Officers
Education has a big impact on how police officers carry out their ideas. Education instills skills that make them competent officers. Some of the benefits you get when you study include;
Police officers with a degree tend to perform better at their jobs given that they have better communication skills, writing, research skills, and better time management. This helps them in connecting with broad and diverse groups of people.
The officers learn job-specific skills, which will enable them to deal well with situations. They will understand more about crime, investigations, the justice system and the laws of arrest. Among other useful skills.
Education is also good for the officers' career advancement.
Education keeps them up to date with the trends. They can evolve and solve new ways of crime that come up over time. Like cybercrimes brought about by the development of computer technology. Hence better policing of communities.
Numerous opportunities for an educated officer
Some people would prefer to apply for police training directly without necessarily having to earn a degree. There are might be more opportunities open for educated officers. These include;
Promotion and Increased salary: Most of the officers advance their careers through education. In most cases, you will only be promoted after successful completion of your courses. This translates to a higher salary.
More working fields available: Unlike an untrained officer, you will have skills that will enable you to work in the different areas of the police service.
Some of the specializations you could work for after successful completion of your degree include:
Forensic science technician
Detective
Crime scene investigator
FBI Agent
Fraud investigator
Immigration and customs enforcement (ICE)
Even if it seems that heading straight to the police training is timesaving, having a degree will be beneficial in the end. As long as you want to grow your career prospects in the force, earning a degree is advisable.
Are you interested in a career in law enforcement? If you want to earn a Bachelor of Science Degree in Criminal Justice, consider ECPI University for the education you need. For more information about this exciting program, connect with a friendly admissions representative today.
It could be the Best Decision You Ever Make!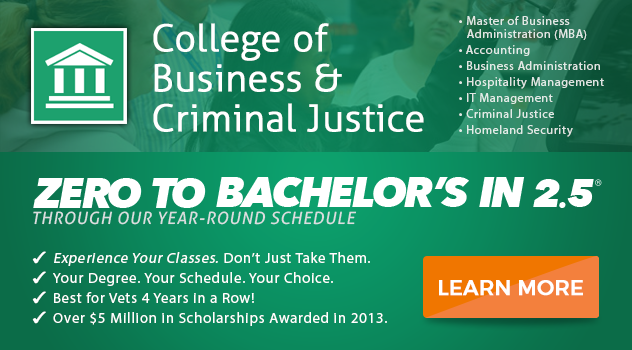 DISCLAIMER – ECPI University makes no claim, warranty, or guarantee as to actual employability or earning potential to current, past or future students or graduates of any educational program we offer. The ECPI University website is published for informational purposes only. Every effort is made to ensure the accuracy of information contained on the ECPI.edu domain; however, no warranty of accuracy is made. No contractual rights, either expressed or implied, are created by its content.
Gainful Employment Information – Criminal Justice - Bachelor's
For more information about ECPI University or any of our programs click here: http://www.ecpi.edu/ or http://ow.ly/Ca1ya.