Resources & Support Systems for Adult Learners
A college degree is an investment in yourself.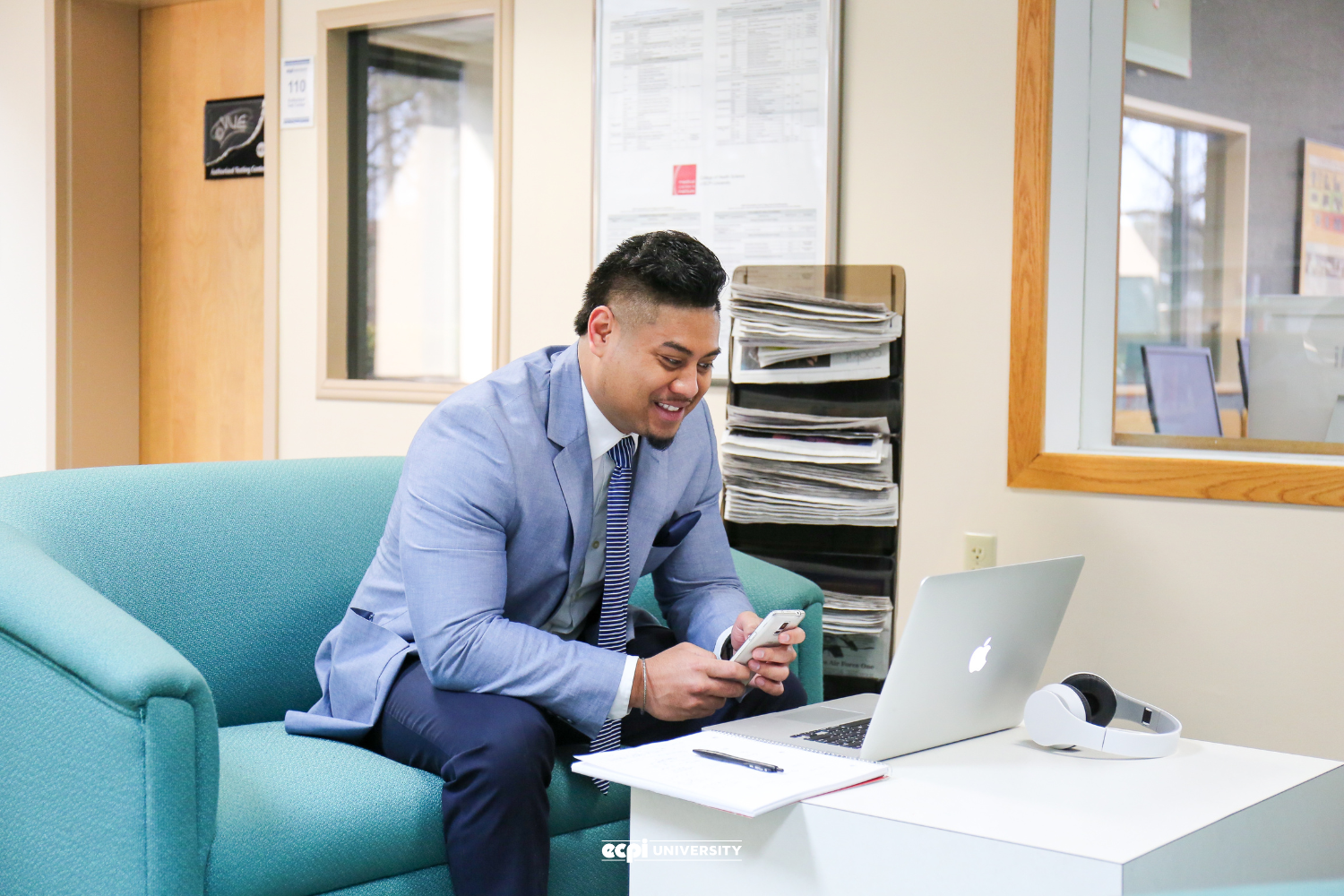 You've decided to earn a college degree as an adult. Congratulations! You've made a huge decision to invest in yourself, increase your opportunities, and improve your life through education. Now comes the hard part: choosing a college and major, learning the material, and balancing school against work, family, and everything else. If you're already feeling overwhelmed, this list of tips and resources is for you.
Tips for Adult College Students
Many adults are returning to college to learn new skills, enter new industries, and change their lives through education. It's exciting—and scary. With a little preparation and a lot of determination, you can do this!
 1. Schedule Realistically
Your calendar will fill up quickly between work and school, not to mention your free time. Using a calendar to visually represent all your obligations could help you be realistic about how you spend your time. Mark when you work, when you have class, and when you need to study or do homework. Be sure to also mark down deadlines for your assignments!
 2. Utilize Support
Your family, friends, classmates, instructors, and boss are now a crucial element of your support system. You will likely need their help to balance life, work, and school for the duration of your degree program. For example, your family or friends may be able to help with pet or childcare (if applicable); your classmates and instructors may be able to help you understand difficult concepts; and your boss may be willing to let you leave early for class or study during slow periods. You'll never know if you don't ask!
 3. Prioritize Carefully
With so much on your plate, prioritization must become … well, a priority! It can be tempting to put off schoolwork to focus on other responsibilities but remember: staying on track is easier than trying to catch up.
 4. Study with Others
Forming or joining a study group is a great way to remain engaged with your education. A study group could help you fill in any gaps in your notes (and help fellow classmates do the same), stay on track in your studies, and start building a professional network in your new industry. Be sure to connect with your study group members on LinkedIn!
 5. Take Breaks
Burnout is a very real and unpleasant phenomenon. Avoid it at all costs by taking breaks as needed. Whether you go for a walk, play a game on your phone, or cook a meal, it's important to disengage for a while. Your brain will thank you for the break by performing better when you return to your task.
 6. Stay Organized
Organization is a critical skill for many aspects of life—work and school being top of the list. Find an organizational method to keep track of deadlines, due dates, work shifts, and class times. Being organized can help you manage your time more efficiently.
 7. Use Technology
There are many apps, tools, and resources which can help keep you productive throughout your studies. Do some research and try out different note-taking apps, study tools, and time management trackers. Many offer free versions or trials to help you get started. We've compiled a list of our favorite productivity apps here.
 8. Stay Motivated
Remembering why you embarked on this educational journey can keep you motivated. Consider writing down your reasons and keeping the reminder in your notes. Whenever you're feeling stressed or overwhelmed, take a break and read it over.
 9. Ask for Help
It's a sign of strength, not weakness. Some classes, chapters, or subjects will be trickier for you than others, and that is to be expected. Don't be shy about reaching out to your course instructor for some one-on-one tutoring, or to discuss the topic with your study group. You're in school to learn, so absorb as much knowledge as possible while you're in an academic environment.
 10. Go for Speed
Some colleges and universities offer accelerated degree programs which can be completed faster (as little as 2.5 years for a bachelor's degree). This could shorten your academic journey and get you to graduation quicker. You could also explore online degree programs, which might offer greater flexibility in scheduling.

Challenges Faced by Adult College Students
Balancing work and school can be tricky for adults with many responsibilities. It is important to remember that you are not alone, and to believe in yourself. You can do this! We are here to help prepare you for some of the common challenges faced by adult college students:
 1. Time Management
While it can be difficult to balance work, school, and other responsibilities, it is possible. There are lots of time management tools out there that could help you make the most of your 24/7.
 2. Technology Barriers
If you struggle with technological advances, online learning may not be the best route for you—but never doubt your ability to learn! Find a university which offers hands-on activities and labs, using modern equipment.
 3. Academic Adaptation
Being back in a classroom after many years away may be intimidating but it is not to be feared. Everyone is there to learn, and you're not expected to be an expert in anything yet. Practice active listening and note-taking to brush up on some academic skills that may be a bit rusty.
 4. Study Skills
Speaking of rusty, when was the last time you studied for a quiz? Many of us weren't interested in academia when we were last in school. If that sounds like you, don't panic. You just need to find your study style as an adult. Try reviewing class notes, re-reading chapters, flash cards, and anything else you can think of, until you find the study method that works for you. A study group could be beneficial, too!
 5. Limited Support
Unlike younger students, adult learners may feel more isolated while attending college. This is natural, as you will be very busy! It's important to remember that you are not alone. Your college should offer a variety of support services to students of any age. Contact your advisor for tutoring, counseling, and general advice. They are there to help you succeed.
 6. Anxiety & Stress
Working full-time is stressful enough, and adding school to the mix can be downright anxiety-inducing. To counteract these feelings, take breaks and cut yourself some slack. Remember: you're investing in your future.
 7. Motivation & Momentum
It can be difficult to find the motivation and maintain the momentum needed to complete a degree program, especially with a full life outside of school. Knowing exactly how you plan to use the degree can help. Talk to your career services representatives to develop a solid plan for life after graduation.
Resources and Support Systems for Adult Learners
Most schools have a variety of supportive departments that are there to help you. Take some time to familiarize yourself with the resources available to you as an adult college student, both on campus and off:
 1. Campus Library
Most college campuses have a physical library for you to peruse, and many offer online libraries as well. Take advantage of the knowledge just sitting there, waiting for a student like you.
 2. Writing Assistance Center
If you struggle to put your thoughts into words, you're not alone—that's why we have writing assistance centers. Visit anytime you've got a big paper due and want a second pair of eyes on that draft.
 3. Math Assistance Center
Some people take to mathematics naturally. They just get it. For the rest of us, there are math assistance centers. Stop by with your trickiest equations and get help finding solutions.
 4. Instructors & Classmates
Never forget your most valuable (and accessible) support system: your classmates and teachers. They know exactly what you're studying (they were there, too) and can help you close any gaps in your knowledge or notes. Many instructors offer one-on-one tutoring to students; all you have to do is ask.
 5. Advisors & Career Services
Your academic advisor is there to help you overcome academic challenges, and your career services advisor is there to help you connect your present studies to your ideal future. Both exist to help you make the most of your education, so be sure to utilize their services whenever needed.
 6. Student Organizations or Study Groups
Joining a club or study group is a great way to forge an academic support system, and maybe even make a few friends. Student organizations look great on resumes, and study groups can improve your academic performance.
 7. Online Study Aids
There are lots of online resources to help you study, including Open Culture, Project Gutenberg, and Quizlet, to name a few. You may even be able to find some academic study aids which are specific to your field of study. Investigate the tools available in your industry and study for success.
 8. Productivity Apps
Just like online study aids, there are plenty of apps which exist to help maximize productivity.
Supporting Your Dreams for 50+ Years
ECPI University is a college geared toward adult learners seeking to develop work-ready skills FAST. We offer a variety of support services for our students including Writing Assistance, Math Assistance, One-on-One Tutoring, Career Services, Academic Advisors, and many Student Organizations. Your success is our priority. Contact us today to learn more and get started changing your future through education. It could be the BEST Decision You Ever Make!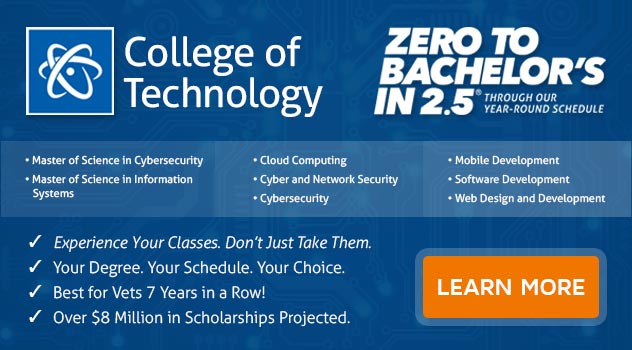 DISCLAIMER - ECPI University makes no claim, warranty, or guarantee as to actual employability or earning potential to current, past or future students or graduates of any educational program we offer. The ECPI University website is published for informational purposes only. Every effort is made to ensure the accuracy of information contained on the ECPI.edu domain; however, no warranty of accuracy is made. No contractual rights, either expressed or implied, are created by its content.