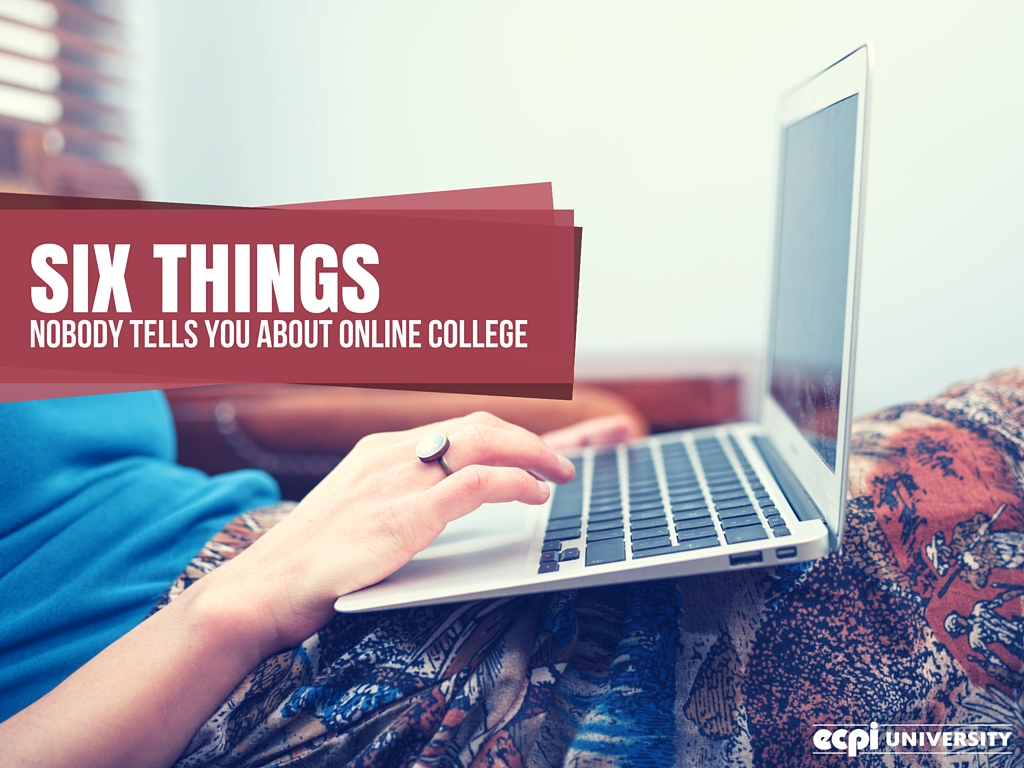 Online education has expanded opportunity. For good or for bad, learning from the internet provides plenty of opportunities for you to become an instant expert, look up obscure statistics, win bar bets, and (occasionally) actually improve yourself. Aside from attending the "University of Google" to show off on Facebook, though, online colleges can provide solid, useful and economical educations. Behind the hype, some fundamental realities may affect your online college experience. 

 
Three Things You Want to Hear, But Often Don't
We can offer you reality checks that will be music to your ears. Keep in mind these bits of great, but often overlooked, news are only half the read, though. Consider these three tips: 
Online College Compares Favorably to Brick-and-Mortar Institutions
Begin your research by identifying online colleges that are outreaches of traditional campuses. These will almost always have superior programs, a history of academic rigor and excellence, and deep benches of gifted professors. Online college may be less expensive than traditional options as well as more flexible. Many online degree programs offer immediately practical skills you can apply in your job as you continue your education. 
MOOCs Can Be a Good Warm-Up
Massive open online courses (MOOCs) can be a good way to test your academic mettle. Take a free course on something of interest to see if you have the time, mental energy and eagerness to stick with it. Consider it wading in the kiddie pool before diving into the great, grown-up experience of a real online college. 
Diploma and Associate Programs Get You on Your Way
You think you want the online college experience. You are this close to jumping in. And then your stomach does flip-flops and you think maybe not. It's okay—really. Start with a diploma or Associate Degree program at an excellent online college that can give you room to grow, laying the foundation for your future educational endeavors. You could earn certifications in many subjects and often in as little as fifteen months. Diploma programs can take as little as a year. 
An associate degree gets you ready for the undergraduate and graduate program through that same online college. With a modest investment in earning an associate degree, you can judge for yourself how rewarding the experience is. You may see growth in confidence, intellect, and skills. You may also see increases in pay and added job responsibilities. 
Three Things You Don't Want to Hear, but Should
This is for your own good, so pay attention. Don't slouch! You should listen to this: 
Online College is Ideally Suited for Self-Motivated Learners
If your vision of online college revolves around how seldom you have to do work, you may want to reassess the reasons you are going online for an education. You have to push yourself, because even the most attentive professor is not going to seek you out, or call you out for not working hard enough. The burden to learn, to study, and to participate is on you. 
Online College Requires Personal Sacrifice
You have to be willing to give up some things, in the short-run, to prosper long-term. Most students attend online college to save money, and for the flexibility that allows them to keep working at a primary job. They may also be raising a family. You may find yourself giving up lunchtime to work online, getting up earlier than usual to participate in your share of a group project, or staying up late to finish a paper. The small sacrifice you make for as little as a couple of years can pay off enormously in improved job prospects and higher pay. But it does take a willingness to delay gratification. 
Fake Online Colleges are Out There
The internet is a Wild West town at its worst, and the finest private library at its best. Finding a good fit for online college may mean metaphorically kissing a few toads. The first sniff test is the easiest: Find a physical address. If all you see is a URL, with no way the United States Postal Service can send them actual mail, run away! Run away! 
Check accreditation. Go to the Council for Higher Education Accreditation (CHEA—nope, not like the Pet . . . that's Chia) to check out a school. For example, a well-recognized online college in Virginia is accredited by the Southern Association of Colleges and Schools Commission on Colleges, which likes to go by the handy abbreviation, SACSCOC. 
Be wary of glorified but slightly modified names, such as Yale Technical Online College or Old New York University Online. Watch out for guarantees that you can earn a degree with little or no effort, too. Real college, whether online or in a building, takes hard work and real thinking. 
We joke these ppl that go to ECPI but they get jobs faster than a lot of these students that go to universities truth be told

— L.A. (@LA_isOfficial) October 6, 2015
To find a truly exceptional online college, begin your search by contacting ECPI University. Our online programs can provide you with a Diploma, Associate Degree, Bachelor Degree, or Master's Degree. Contact ECPI to start your online learning experience—it could be the Best Decision You Ever Make!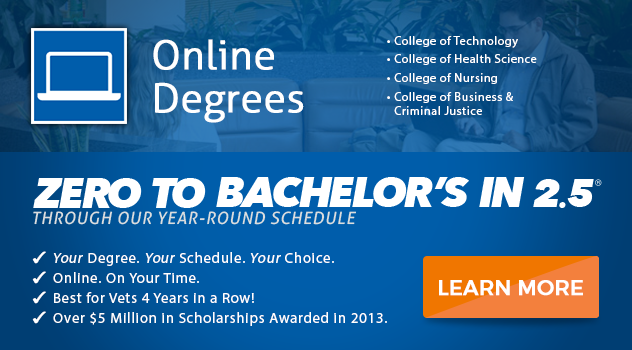 DISCLAIMER – ECPI University makes no claim, warranty or guarantee as to actual employability or earning potential to current, past or future students or graduates of any educational program we offer. The ECPI University website is published for informational purposes only. Every effort is made to ensure the accuracy of information contained on the ECPI.edu domain; however, no warranty of accuracy is made. No contractual rights, either expressed or implied, are created by its content.
For more information about ECPI University or any of our programs click here: http://www.ecpi.edu/ or http://ow.ly/Ca1ya.