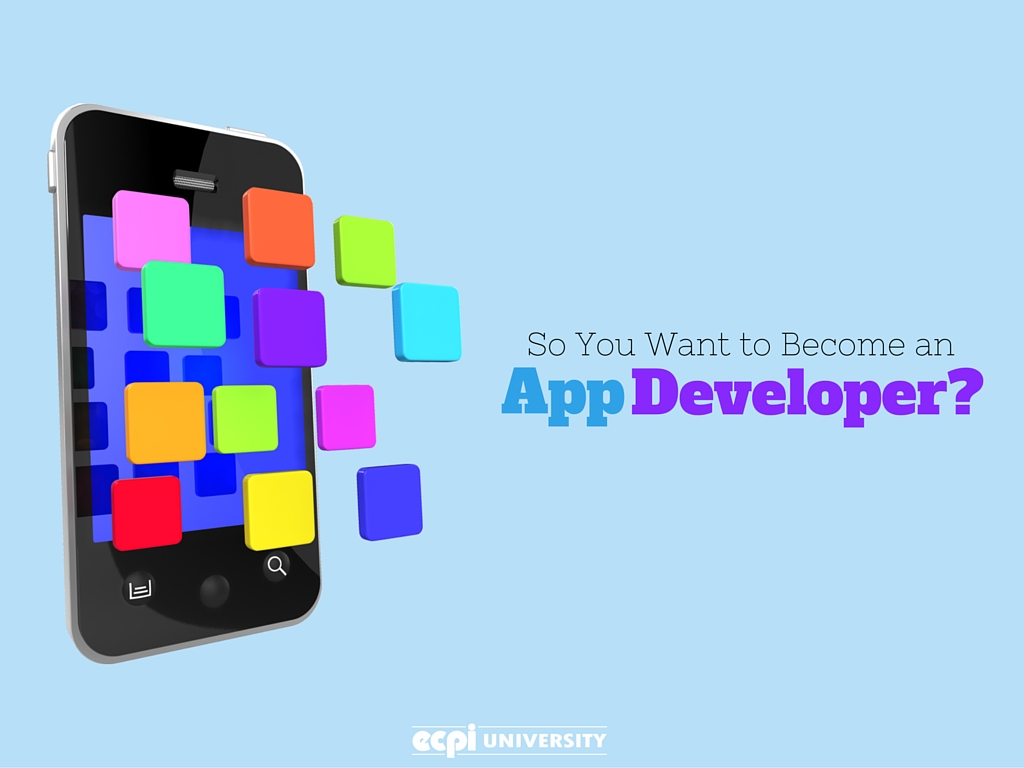 Let's face it, these days, apps are what it's all about, when just a few years ago, many people had no clue what an "app" was or ever would be. Even the most technologically challenged know what apps they want and need. Enter this decade's knight in shining armor: the app developer.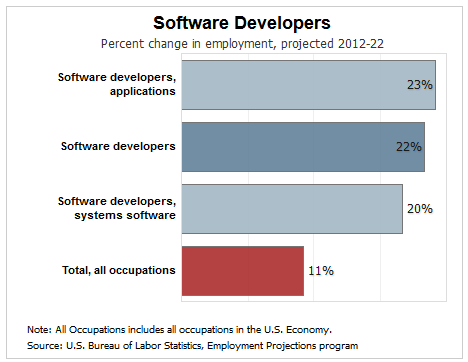 Software development – apps – are what connect us to our mobile devices and to our computers. The people who create and manage these apps are in big demand and this trend shows no sign of changing. In 2012, the Bureau of Labor Statistics anticipates a whopping 22% growth in software development jobs by 2022; this is much higher than other career areas! As of May 2012, the BLS reports that software developers can earn a median annual salary of $93,350.
So What Does an App Developer Do?
An app developer will often be a software developer. This job may include:
Developing, creating, and modifying computer applications software or utility programs
Analyzing user needs and developing software solutions
Designing or customizing software for clients to help with business operations
Analyzing and designing databases within an app
Coordinating database development
Supervising computer programmers
Job roles include:
Cloud Application Developer
Mobile Application Developer
Software Developer
Web Developer
Video Games Developer
Industries that need software and app developers include:
Education
Government
Healthcare
Manufacturing
Social Media and Content Marketing
Developers often think of themselves as the only sane person in the room.

This, as you may know, is also a trait of the clinically insane.
Andrew C. Oliver of JavaWorld uses his humor and wit to define what he says are at least 14 personality types of software developers. In addition to recognizing them, he says he's been some of them at one time or another. If you want to become an app developer, you need an education, of course, but you also need some important characteristics and skills.
If . . .
You're a problem-solver

In fact, at many job interviews for software development, an example and demonstration of problem-solving will be requested. Software guru John Sonmez says, "Software development is 100% about solving problems. Without problems there wouldn't be a need for software. All software is designed to solve some user problem and within that general solution is a wide array of smaller problems that make it up. It really doesn't matter what programming language or technology you use, if you can't solve problems, you won't be very good at developing software."
You teach yourself

One of the skills you can teach yourself is how to learn fast. This will prove invaluable in the classroom and on the job. Technology is moving so rapidly that your ability to get the knowledge you need for every assignment is important. You don't have enough time to do otherwise!
You can explain things

Processes can't be seen; you are working on an invisible concept. How do you explain that? You have to be able to tell others about what you wrote and you need to be able to put a good name on what you've written – plus identify the name of codes you are reading.
You have people skills

People Skills 101: Yours is a world of logic. To be able to effectively explain things to co-workers and clients, you must first understand that people are emotional, and you won't be able to avoid workplace egos, hidden agendas, and power struggles. But if you're a good person, with your company's best interests as a priority, you'll get the respect needed to become an authority in your area. And when they believe you care more about doing the right thing than your own personal agenda, most people will follow your logic.
I'm so glad I left John Tyler to go to ECPI. It's crazy that by this time next year I'll already be graduated. #ready #timeflies

— Kimmm (@kbrookee93) September 4, 2014
You have what it takes to become an app developer!
As a software and app developer, you're going to make some tough, complex decisions, and it's time to make your first one: Enroll in a Bachelor of Science degree in Computer and Information Science with a concentration in Software Development at ECPI University. With our accelerated educational program, you could earn your degree in just 2½ years by taking day, night, or online classes. Call ECPI University for additional information and to begin designing your own personal program for success. It could be the Best Decision You Ever Make!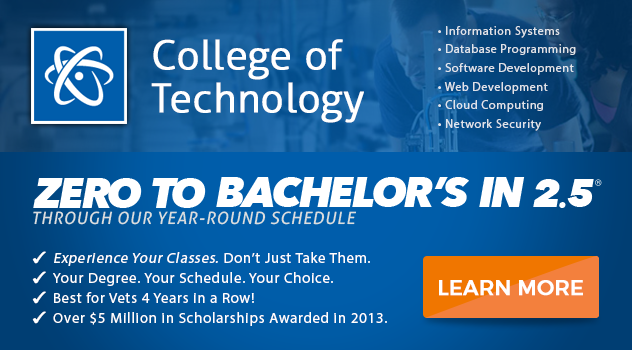 DISCLAIMER – ECPI University makes no claim, warranty or guarantee as to actual employability or earning potential to current, past or future students or graduates of any educational program we offer. The ECPI University website is published for informational purposes only. Every effort is made to ensure the accuracy of information contained on the ECPI.edu domain; however, no warranty of accuracy is made. No contractual rights, either expressed or implied, are created by its content.
Gainful Employment Information
For more information about ECPI University or any of our programs click here: http://www.ecpi.edu/ or http://ow.ly/Ca1ya.