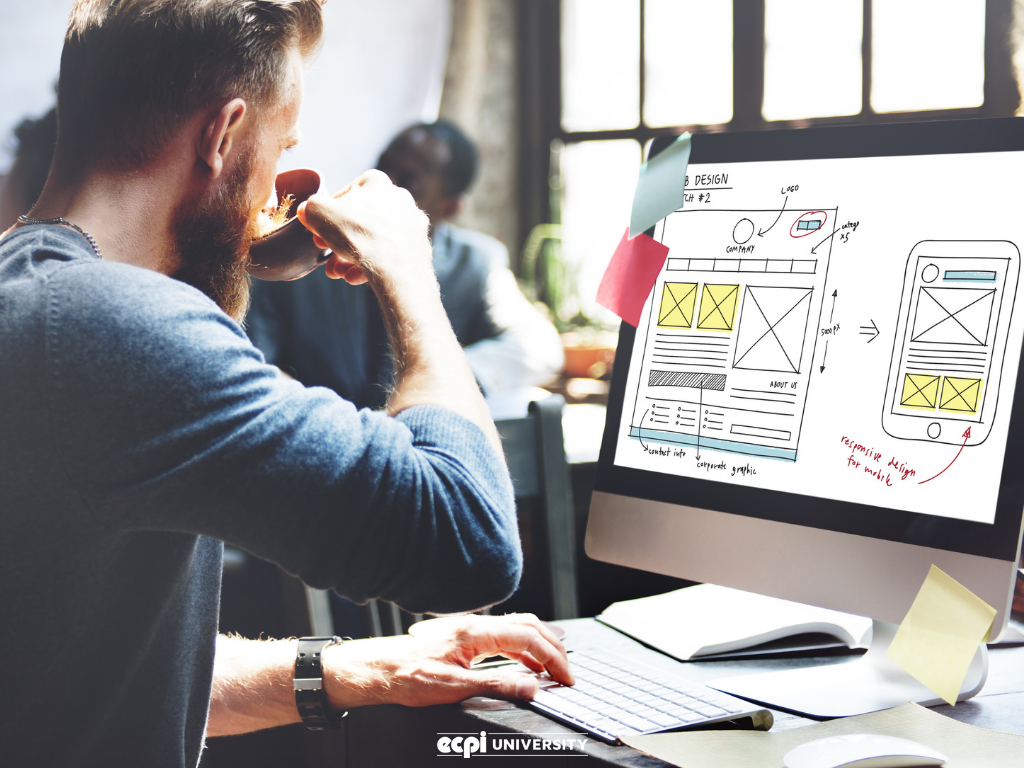 Americans can receive knighthoods. Before we drill down into data about the astounding Sir Tim Berners-Lee, we think you should know an honorary knighthood could be in your future. Americans cannot use the honorific "Sirâ€Â or "Dame,â€Â but they can follow their names with a few of the letters Sir Tim Berners-Lee—TimBL—appends to his name. If you are interested in web development, proper respect for Sir Tim is essential. Sir Tim's legacy, you see, allows you to view this very message. 
Sir Timothy Berners-Lee OM, KBE, FRS, FREng, FRSA
Very few Americans can boast of even a fifth of those designations after TimBL's name. Not a single one is familiar to most Americans, the way we recognize BS, MA, or PhD. Allow us to translate the credentials of this software genius: 
OM—Member of the Order of Merit
KBE—Knight Commander of the Order of the British Empire (this is the one that makes him a Sir)
FRS—Fellow of the Royal Society
FREng—Fellow of the Royal Academy of Engineering
FRSA—Fellow of the Royal Society of Arts
Those are just the British ones. Sir Tim has received honorary doctorate degrees from all over the world. He has received awards, accolades, encomiums, and prizes from every major technological or scientific body. 
TimBL is a modest man, however, as he reminded the world during his 2012 Olympics appearance. Unveiled inside a little house in the center of the stadium, Sir Tim sat modestly at a modest desk and tweeted out to the world: 

This is for Everyone
What is for everyone? The World Wide Web, of course.
Sir Tim invented the World Wide Web, in 1989.
He views the Web as a gift to the world, a way to bring people together, and a way to increase progress and knowledge. Without Sir Timothy, jobs such as "web developerâ€Â would not exist. Without TimBL and his invention, the world economy would grind to a halt. Sir Tim could have monopolized his invention, and become obscenely wealthy. As things stand, he is viewed with respect and honor, and continues to improve and nurture his creation. He is financially comfortable, but not fabulously wealthy. His rewards, despite the continuous stream of praise, are intrinsic, and his ambitions are wholly his own. 
Connecting People All Over the World
From his first inkling of his invention, Sir Tim wanted to provide a global hypertext platform to allow people to work together, regardless of location. He expected it to be a forum for sharing knowledge using hypertext documents. Great inventions do not spring from deserts—Berners-Lee was already hard at work at CERN, the European Particle Physics Laboratory in Switzerland, so he came from a position of knowledge and had a purpose for his innovation. 
TimBL had a strong background in communications and computers, graduating from Queens College, Oxford University in 1976 and working variously for telecommunications companies, software firms, and CERN. He created, as a personal tool to help him in his work, a computer program, "Enquire,â€Â to store information. "Enquireâ€Â was the basis for the later development of the World Wide Web. 
Currently, Sir Tim is the director of the World Wide Consortium (W3C) and the founder of the Web Foundation. He operates a research group at the Massachusetts Institute of Technology (MIT) with a goal of de-centralizing the World Wide Web, to provide for maximum openness. He steers the World Wide Web to serve humanity, to maintain rights to privacy and freedom, and to safeguard the openness of the Web. 
Making a Difference
Having 19 honorary doctoral degrees is wonderful, sure, but TimBL has a passion for protecting his invention and seeing that it helps the greatest number of people.
The U.S. Bureau of Labor Statistics (BLS) expects this field, invented by Sir Timothy a mere 26 years ago, to grow at a rate of 20 percent annually from 2012 to 2022. With the skills and degree you receive from a well-planned Web Development program, your possible career tracks are no less promising than TimBL's amazing life: 
Computer Graphics and Animation
Digital Media
Mobile Device Web Compatibility
Web Architect
Web Design
Web Development
Webmaster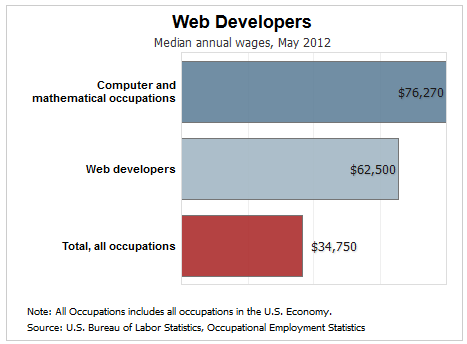 Snagging the Order of Merit is wonderful, of course, but you cannot eat an OM. The BLS found the median income for web developers in 2012 was $62,500, with the lower 10% earning less than $33,550. Top 10 percent of web developers earn more than $105,200 yearly, which is certainly not a bad way to spend your time while you wait for that knighthood.
Kinda wish I would have went to ECPI right out of high school instead of VCU/ODU

— Sandy Cheeks (@_tyrambitious) July 10, 2015
Is a Web Development Degree in Your Future?
Contact ECPI University today to learn how you could earn your Bachelor of Science degree in Computer and Information Science, with concentration in Web Development in as little as 2.5 years. It could be the Best Decision You Ever Make!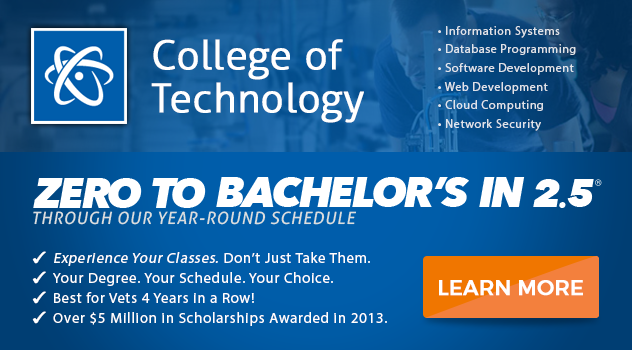 DISCLAIMER – ECPI University makes no claim, warranty or guarantee as to actual employability or earning potential to current, past or future students or graduates of any educational program we offer. The ECPI University website is published for informational purposes only. Every effort is made to ensure the accuracy of information contained on the ECPI.edu domain; however, no warranty of accuracy is made. No contractual rights, either expressed or implied, are created by its content.
Gainful Employment Information
For more information about ECPI University or any of our programs click here: http://www.ecpi.edu/ or http://ow.ly/Ca1ya.