Tips for Taking Online Classes: 5 Ideas for Success!
If you've spent your entire education in classrooms, you might be wondering how you're going to make the transition to digital classes. While it takes some time to adjust and get into the swing of the new benefits and challenges of online education, a little perseverance and dedication goes a long way. Here are some tips to help you prepare for online classes and make it to graduation day.
Time Management. This seems like the most obvious tip, but it can be the most difficult one to put into action. It can be difficult to estimate how long assignments and tests will take you to complete and it can get very stressful when you're up against the clock to get your final project in. Procrastination can also rear its head when you're facing an assignment you don't feel like doing. Don't give in. Each assignment is just as important as the next.

Your Education is your Job Now. Logging onto class with the mindset that this class is a new job that you want to do well at can help you to succeed in school. After all, would you tell your boss you didn't feel like working on a project, so you played video games instead? Of course not. If you don't do well in your job, you'll get fired. If you don't do well in school, you'll fail. Change your mind set about education to make it a career move. Because, when you think about it, it really is.
Regular Study Hours. When you can study whenever you want, it makes it all the more easy to put off your assignments until later. But if you set aside some time every day to work on your homework and projects, you'll find that you'll quickly get into the groove of studying at this set time and won't have to worry about meeting deadlines. Even if your schedule is erratic, school is a priority and needs time and attention to reach your ultimate goal.
Staying Motivated. When you're in the grind of school work and still have a long way to go, you can start losing motivation. A great way to stay motivated is to write down every reason you have for going to college and looking at it whenever your inspiration is lagging. You can even create a vision board with photos of family members, dreams you want to accomplish, and careers you want to work in. Sometimes all you need to do is remind yourself why you're working so hard in order to keep working just as hard.
Reaching Out. Even the best students struggle sometimes and having difficulty in class can snowball if not taken care of immediately. Professors are there to help you. So shoot them an email, visit them digitally during their office hours, make a connection so they know you're struggling and see what they can do to assist. Don't feel that you're bothering them or that your questions are silly. They want to help you out and will work with you.
You are the Expert of Your Educational Experience
As you continue in your online education, you will find what works for you and what doesn't. In a sense, you are not only learning what your classes are about, but you're learning how to take online classes. You might stumble a bit at first, but once you learn the expectations and how to meet them, you could have a much smoother experience. Sometimes learning what not to do can be a very valuable experience as well.
Are you ready for online education? If you're interested in taking classes in technology, business, health science, or nursing, an online degree could be right for you. ECPI University multiple degrees in this subjects, allowing students to pursue their educational goals on their own terms. For more information about these exciting degree programs, be sure to connect with a knowledgeable admissions counselor today.
It could be the Best Decision You Ever Make!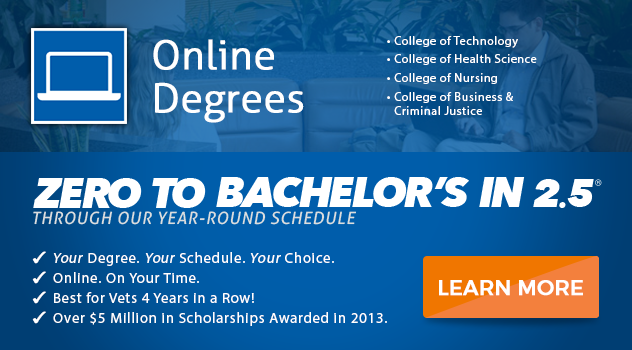 DISCLAIMER – ECPI University makes no claim, warranty, or guarantee as to actual employability or earning potential to current, past or future students or graduates of any educational program we offer. The ECPI University website is published for informational purposes only. Every effort is made to ensure the accuracy of information contained on the ECPI.edu domain; however, no warranty of accuracy is made. No contractual rights, either expressed or implied, are created by its content.
For more information about ECPI University or any of our programs click here: http://www.ecpi.edu/ or http://ow.ly/Ca1ya.