Tricks and Tips for Web Development: 3 Ways to Stand Out
The world of web development and design can be difficult to break into. With designers coming from every corner of the globe, you need to do whatever you can to stand out. But what can you do to take your resume to the next level?
There are some tips and tricks to do just this and help you to make a splash in the web development world. From your educational foundation to your experience with websites, you need everything on your resume to shine for potential employers.
1. Start Strong with Your Information and Portfolio
The first tip may sound like a resume no brainer, but it is to include who you are, what you do, and how someone can get in touch with you. You'd be surprised as to how often a web designer tries to wow employers with graphics and fancy demos, but fails to include the basics. Make sure you information is in your resume and is also easy to identify and read.
Have you currently designed sites and other Internet applications? You need to show off this information and not just cite it. One way to do this is to link your content to GitHub and CodePen. These project websites help whether you want to work as a frontend developer or on the backend. By connecting projects from these sites, you'll show off your current Web design skills.
2. Keep Up With Current Technology and Applications
There are some ways you can educate yourself in web design. From picking up a new coding software to working the ins and outs of a particular platform. While it will never give you a completely intimate knowledge of the platform as there is almost additional information you just won't discover without guidance, exploring on your own is a good way to learn new skills. With upcoming Web development technologies, you can increase your knowledge base, which in turn helps improve your chance of landing a desirable job.
Many of the latest tech trends revolve around artificial intelligence (AI). Artificial intelligence, when integrated into a website, can help detect faces in images, alter color schemes based on current background configurations and evolve to fit the user's needs.
Beyond AI, the continual development of JavaScript is an essential tool to understand whenever working in Web development, as is the Internet of Things (IoT). The Internet of Things doesn't just focus on the Internet but how the web connects with appliances (including everything from an oven to a light bulb).
Always been on the lookout for new technologies and trends to keep ahead of the industry and integrate cutting edge inventions into your design. You can do so with a simply monthly flick through a web developer magazine or setting up a Google news alert for certain keywords.
3. Obtain formal Education to Validate your Skills
Bullet points of your skills is fine, but people can embellish on their resumes and include skills and software experience they may not actually have. There is no way for an employer to know for sure whether or not an applicant actually possesses all of these skills until after the person is on the job. At least they can't when the resume only offers a list.
A formal education, on the other hand, instantly indicates to the potential employer you do have the necessary education. Not only does hold the accredited degree also hold weight, but an interested employer can conduct a bit of research and look into your classes and degree to back everything up.
A bachelor's degree focused on the web development field gives you the education to instantly position yourself ahead of other applicants who lack a college diploma. Of course, you don't need to stop there with just a bachelor's degree. While enrolled, the school can help point you in the best direction for added certifications.
These certifications pertain to specific programs and design methods. The best way to indicate your experience level is to have physical documentation from a service provider stating you have met all the required standards to be certified in the software. Employers sometimes look for degrees and certifications first before whittling down their applicant pool.
Are you interested in web design and development but not sure where to start? If you're interested in earning a Bachelor of Science Degree in Computer and Information Science with a Major in Software Development - Web Design and Development Track, ECPI University offers this degree program both on campus and online. For more information, connect with a friendly admissions advisor today.
It could be the Best Decision You Ever Make!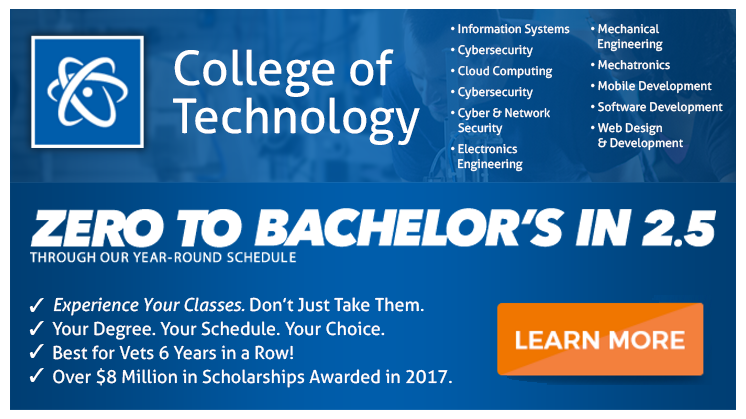 DISCLAIMER – ECPI University makes no claim, warranty, or guarantee as to actual employability or earning potential to current, past or future students or graduates of any educational program we offer. The ECPI University website is published for informational purposes only. Every effort is made to ensure the accuracy of information contained on the ECPI.edu domain; however, no warranty of accuracy is made. No contractual rights, either expressed or implied, are created by its content.
Gainful Employment Information – Web Development - Bachelor's
For more information about ECPI University or any of our programs click here: http://www.ecpi.edu/ or http://ow.ly/Ca1ya.