Types of Cyber Security: What is the Right Fit for You?
In light of the major data breaches the world has been experiencing in recent years, the importance of cybersecurity can't be reiterated enough. Even big names like Equifax, Target, and Uber are not exempt from becoming victims and facing repercussions like lawsuits and settlements.
All industries require tighter protection than ever before, as threats are evolving into complex and sophisticated attacks. If you're interested in learning to combat and prevent cyber attacks, read on to decide which Cyber Security role is right for you. 

Ethical Hacker
The best way to beat the bad people at their game is to think like them, which is exactly what ethical hackers do. Companies hire ethical hackers – also known as white hat hackers – to find ways to penetrate their systems and expose vulnerabilities malicious hackers will want to exploit. However, unlike malicious hackers, ethical hackers have permission to attack a system for the purpose of securing it.
Security Architect
Someone needs to oversee the maintenance of a company's computer system, and that someone is the security architect. Like an ethical hacker, a security architect needs to anticipate what malicious hackers will do, but their tasks are more focused on analyzing possible threats, then designing and strategizing ways to combat those.
Security Software Developer
If coding is your inclination, you may want to look into creating software specifically meant for keeping systems safe. You can also develop tools that monitor for potential threats like viruses, worms, and other kinds of malware. Or you can work at a software company that produces antivirus software, if you want to be right where the action is.
Digital Forensics Expert
Criminals leave trails with which they can be caught. This is true for even for digital crimes. Thus, in the aftermath of a cyber-attack, a digital forensics expert needs to come in and study any trace left behind by the perpetrator. The expert's findings may not only help catch the criminal, but may also help prevent future attacks.
Cryptographer
In technology, cryptography refers to the practice of converting readable data into a masked code to make it safe to transmit over networks. The encryption ensures the data can't be accessed or intercepted while in transmission. Even in storage, the data should also stay safe, so encryption is also necessary at this stage. Thus, cryptographers are responsible for writing algorithms meant to protect sensitive data.
Chief Information Security Officer
You have the CEO, CSO, CIO, and now you also have the CISO who is responsible for implementing organization-wide policies meant to protect the assets and technologies of the company they work for. As a C-suite director, the CISO should have a balanced blend of business and technology skills, because their decisions involve technology but have a direct impact on business.
As you can see, a role in cybersecurity can go so many ways, giving you the opportunity to explore various options until you find the one that best fits your talents and matches your expectations. Of course, these jobs require different skill sets and some, even certifications. However, the core requirement of all these cybersecurity jobs is a strong background in technology. Thus, a degree in computer science can help jump start your cybersecurity future and steer it in the right direction.
Are you interested in a degree in the field of cyber security?
If you want to earn a Bachelor of Science in Computer and Information Science with a Major in Cyber and Network Security - Cybersecurity Track, ECPI University offers this degree at an accelerated rate. For more information, connect with a helpful ECPI University admissions counselor today.
It could be the Best Decision You Ever Make!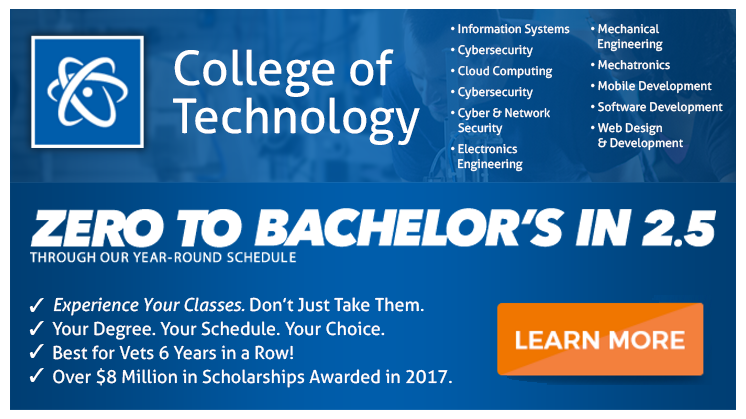 DISCLAIMER – ECPI University makes no claim, warranty, or guarantee as to actual employability or earning potential to current, past or future students or graduates of any educational program we offer. The ECPI University website is published for informational purposes only. Every effort is made to ensure the accuracy of information contained on the ECPI.edu domain; however, no warranty of accuracy is made. No contractual rights, either expressed or implied, are created by its content.
For more information about ECPI University or any of our programs click here: http://www.ecpi.edu/ or http://ow.ly/Ca1ya.