Types of Cyber Security You Can Study in College
Cybersecurity is the protection and safeguarding of internet network systems from unauthorized malicious access, damage or cyber-attacks. It involves safeguarding of software, data, and hardware of a particular individual, business or organization.
Due to the increase in the number of cyber-related crimes, there has been a high demand for cybersecurity experts. Various courses have emerged aiming to equip individuals with different skills in IT and cybersecurity to combat such cases.

Cyber, Network Security, and Cloud Computing Security
Cyber relates to computer systems while network security includes policies and practices aimed at ensuring there is only authorized access to the computer network. Both of these tools are utilized in tandem to ensure an organization's information and files are safe, thus cybersecurity. On the other hand, cloud-computing security involves a number of policies and control-based technologies created to adhere to regulatory compliance rules and protect data applications, information, and infrastructure related to cloud computing use.
What Does Cyber Security Entail?
Being a discipline aimed at safeguarding internet-connected systems, it requires professional training. A bachelor's degree in computer engineering or computer science is preferred for one to qualify to be a security analyst. Professional experience in the same field is also required.
Cybersecurity vs Cloud-Computing
While cybersecurity is mostly concerned with the protection of computer systems, data, software, and networks, cloud computing is basically concerned with offering computer solutions over the internet. Organizations can offer businesses the use of their software, servers, and more through cloud computing. The two fields might be hard to compare since most tech companies use them in tandem to offer quality services to clients.
Things to Know before Undertaking a Cybersecurity Course
The following skills are essential as far as cybersecurity training is concerned:
Mastery of programming languages: Understanding programming language including C/C++, Java or other scripting languages like Python and PHP gives you an added edge over the other security professionals.
Computer networking basics: Understanding network protocols such as IP Addressing, subnetting, and how they work will help you in natural learning of cybersecurity.
Web application technologies: A sound exposure in these applications and how they work will be a great asset in helping you learn cybersecurity.
Cryptography knowledge: You need to have basic principles of cryptography. You should also be able to apply the concepts accurately and effectively.
Basic knowledge of operating systems: Since you will work on the installation of malware in a computer system, understanding architecture, and operating systems management is paramount.
Types of Cyber Security you can Study in College
A cybersecurity degree is intended to equip you with the knowledge and skill required to safeguard computer systems from cyber-attacks. Having this technical knowledge is paramount, due to the increasing demand for professionals with substantial technical experience and skills in cybersecurity. As much as cybersecurity has been known to be a discipline under computer science, it has some different types including;
Cyber Security
Information Assurance
Information Security
Information Systems Security
Even though most of these types have been regarded as sub-disciplines of computer science, they are not due to the changing dynamics in computer science and the emerging issues in cybersecurity.
Information Assurance: It refers to the processes involved in protecting information systems such as computer and network systems. It's designed to equip students with current skills and knowledge needed in securing critical assets and information from private and public institutions.
Information technology: This is a practice or technique used to prevent unauthorized access, destruction and use of a person or an organization's information. A cybersecurity discipline that offers a technical focus in security and computer systems.
Information Systems Security: Also referred to as INFOSEC, is a cybersecurity discipline that relates to the processes and methodologies in ensuring information is kept confidential, available and assuring the integrity of data is maintained. It entails an assessment of controls to prevent malicious and unauthorized personnel in assessing a private computer or network system.
Are you interested in the innovation of cyber and network security? If you want to earn a Bachelor of Science in Computer and Information Science with a Major in Cyber and Network Security, ECPI University offers this degree at an accelerated pace. ECPI University is also designated a Center of Academic Excellence in Cyber Defense Education (CAE-CDE) by the NSA and the DHS. For more information about how to take the next step, connect with a helpful admissions counselor today.
It could be the Best Decision You Ever Make!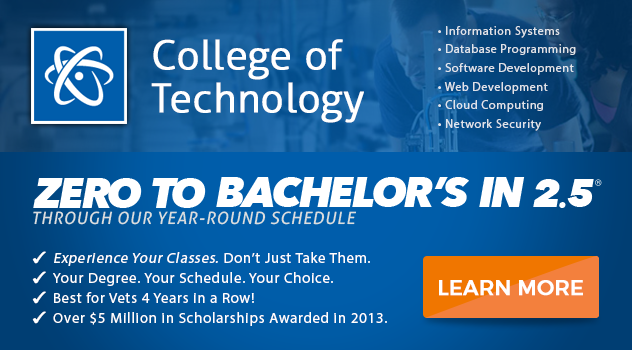 DISCLAIMER – ECPI University makes no claim, warranty, or guarantee as to actual employability or earning potential to current, past or future students or graduates of any educational program we offer. The ECPI University website is published for informational purposes only. Every effort is made to ensure the accuracy of information contained on the ECPI.edu domain; however, no warranty of accuracy is made. No contractual rights, either expressed or implied, are created by its content.
Gainful Employment Information – Cyber and Network Security - Bachelor's
For more information about ECPI University or any of our programs click here: http://www.ecpi.edu/ or http://ow.ly/Ca1ya.