Types of Nurses: Where Do I Start?
Are you at the beginning of your working life and thinking about becoming a nurse? Are you already a trained nurse with some experience looking to advance your career? Let's take a look at the different levels of nursing qualification, what each type of nurse does, how you can advance with more education and experience, and the roles that certifications play in this career.

What are some of the different levels of nurses?
In increasing level of educational requirements and compensation level, there are four primary levels of nursing qualification: Licensed Practical Nurse (LPN), Associate Degree in Nursing (ADN), Bachelor of Science in Nursing (BSN), and Master of Science in Nursing (MSN).
LPN – Licensed Practical Nurse
A licensed practical nurse or LPN is the entry level of qualification. Working under the supervision of doctors and registered nurses, LPNs provide basic nursing care in hospitals, private homes in the community, doctors' offices, and extended care facilities. They may be employed domestically, or overseas by the government, armed forces, or in the private sector.
As an LPN, you should expect to be on your feet for most of the day and take care to remember your physical limitations. Because there's not always someone around to help you move patients, supplies or equipment, you will often be tempted to lift more than the recommended maximum for your size.
While most LPNs work full time, approximately 20 percent worked part-time in 2016. Because the requirement for medical care is not restricted to the nine-to-five timetable, almost all nurses, except those in the office or clinic setting, can expect to work weekends, nights, and holidays and often longer than eight-hour shifts.
To qualify as an LPN, you will need to complete an approved program of education, such as an Associate Degree in Nursing, which will prepare you to take the RN-NCLEX exam through your state board of nursing.
ADN – Associates Degree in Nursing
The next step up the nursing ladder from the LPN is the Registered Nurse or RN, who holds at least an ADN degree and has passed the RN-NCLEX exam. Like an LPN, RNs work in physicians' offices, hospitals, private homes, and extended care facilities. They may also work in schools or outpatient clinics or serve in the armed forces.
The role of the registered nurse is to deliver and manage patient care, educate patients, their families, and the public about health care and offer both physical and emotional support to patients and their families and loved ones during what may be happy but stressful times.
To qualify as an RN, you will need not only an educational background in the liberal arts but should also have studied anatomy, biology, chemistry, physiology, microbiology, psychology, as well as other social and behavioral sciences.
BSN – Bachelor of Science in Nursing
The American Nurses Association has set a goal that 80 percent of all nurses hold a Bachelor of Science Degree in Nursing in 2020. Today's patients are not only getting older but also are presenting with more chronic conditions as diabetes, hypertension, cancer, and cardiovascular conditions. Consequently, the need exists for more highly qualified nurses with critical thinking skills and an awareness of evidence-based medical practices.
MSN – Master of Science in Nursing
A Master of Science in Nursing (MSN) provides a springboard to in-demand roles such as Health Systems Leadership, Nursing Education, and Family Nurse Practitioner. For more information about these career paths, contact the American Organization of Nurse Executives (AONE), the American Association of Nurse Practitioner's (AANP), and/or the National League for Nursing's Certified Nurse Educator (CNE).
How Can I Get Started on my Nursing Journey?
If you want to become a nurse or are already a nurse and are looking to move ahead in your career, consider ECPI University for the education you need to accomplish your goals. Offering accelerated classes at every level, you could find yourself graduating sooner than at a traditional nursing college. For more information about these exciting programs, connect with a friendly admissions counselor today.
It could be the Best Decision You Ever Make!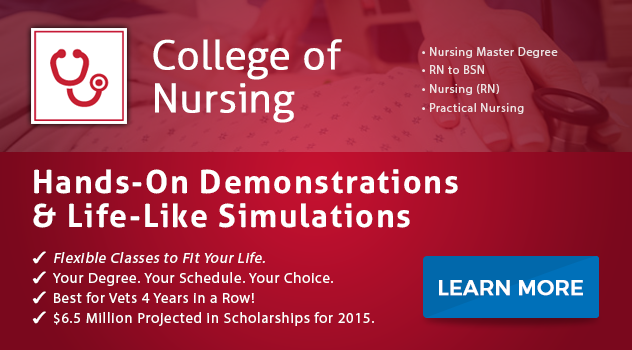 DISCLAIMER – ECPI University makes no claim, warranty, or guarantee as to actual employability or earning potential to current, past or future students or graduates of any educational program we offer. The ECPI University website is published for informational purposes only. Every effort is made to ensure the accuracy of information contained on the ECPI.edu domain; however, no warranty of accuracy is made. No contractual rights, either expressed or implied, are created by its content.
Gainful Employment Information – Master of Science in Nursing
Gainful Employment Information – RN to BSN - Bachelor's
Gainful Employment Information – Bachelor's to BSN
Gainful Employment Information – Nursing - Associate's
Gainful Employment Information – Practical Nursing – Diploma
For more information about ECPI University or any of our programs click here: http://www.ecpi.edu/ or http://ow.ly/Ca1ya.