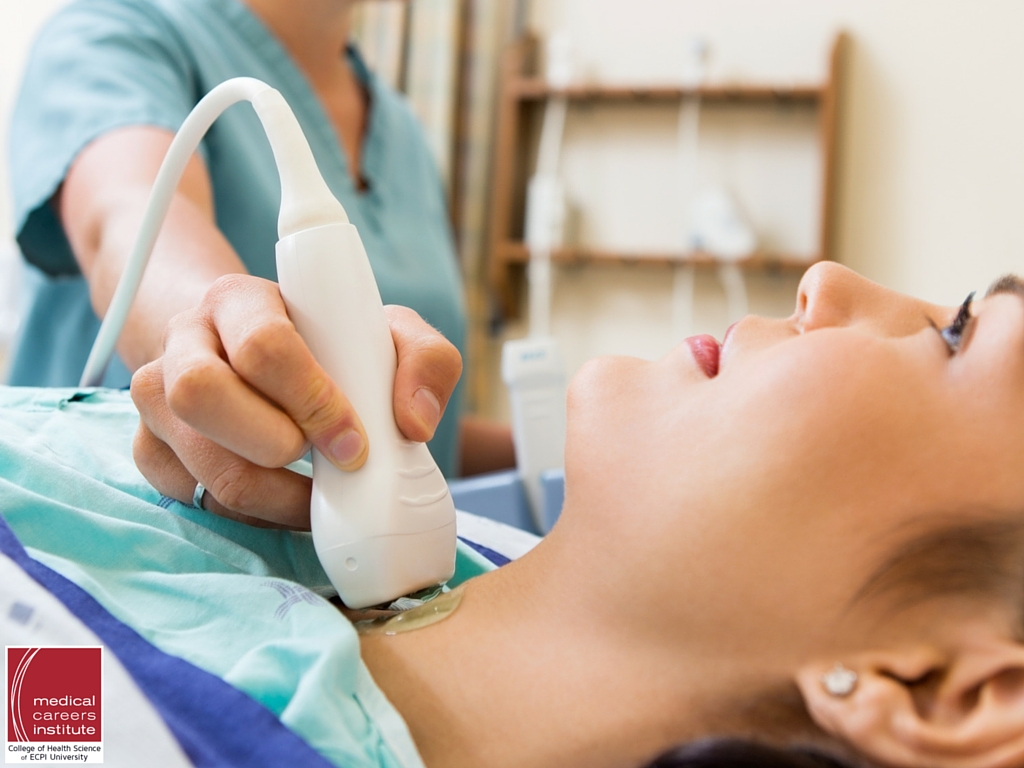 Have you thought about finding a career path that lets you work directly with people who want and need your help? An ultrasound technologist, or sonographer, does this every day. While it requires hard work to get the education you'll need and plenty of learning on the job, many find it a rewarding career within the medical field.
What Does an Ultrasound Technologist Do?
When you think of ultrasound, you probably envision pregnancy, and particularly the person bringing images of a baby for the new mother-to-be. Indeed, this is an important aspect of what an ultrasound technologist does. The ultrasound visit, for many parents, is the moment everything becomes real, because they can for the first time see their child developing.
Still, the role of an ultrasound technologist is bigger. As concerns emerge and expand about radiation associated with x-rays and CT scans, ultrasound imaging is rising in popularity as an alternative. Hospitals rely on it more and more as a non-invasive way of looking at what might be going on inside the body, to look at organs and make diagnoses based on visual cues that ultrasound allows them to see.
In addition, because the role of ultrasound technologist gives you intimate access to patients, it requires that you adhere to strict ethical standards. Certification with the American Registry of Radiologic Technologists (ARRT) lays out a code of ethics, including a process for reviewing and providing discipline for potential violations.
What Education Will You Need to Become an Ultrasound Tech?
When you start your program, you will find two different kinds of education. One is classroom work; you should plan on plenty of work in science and math, biology, anatomy, physiology, physics, and calculus will all be in your course load. These courses come more easily to some than others, but you should expect to study hard while you are in school, whether you take advantage of online education options or attend a more traditional school.
In addition to classroom work, you should expect your program to have a clinical component. This is where you actually perform ultrasounds. It gives you hands-on experience and a chance to develop your skills in the field: in actual hospitals and clinics. Your work will be supervised and evaluated as you go, to make sure you are ready to perform once you graduate.
Is Sonography the Career for You?
So will all of this hard work be worth it? There are two ways to evaluate this. First of all, do your abilities and interests fit this position? This depends entirely on you. You need to have a strong attention to detail to succeed, both in the coursework and in a career as an ultrasound technologist. You will work hard, and be ready to learn both in school and on the job. 
Perhaps more importantly, though, you need to decide whether you would enjoy the work. You will work with people every day, people who may be nervous or anxious. You need to be able to relate to your future patients, to help put their minds at ease while acting ethically and honestly. If you like working with people on an intimate level, becoming an ultrasound technologist can be a great choice.
Sonography Pay & Future Growth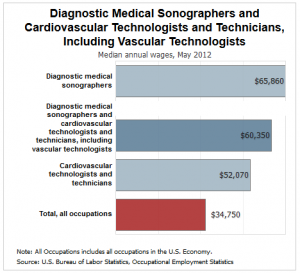 The good news is, for those interested in pursuing this field, it can be a great career choice. According to the Bureau of Labor Statistics, job opportunities for ultrasound technologists are expected to grow by 46% through 2022. It also provides for excellent income opportunities. As of May 2012, the Bureau of Labor Statistics placed the median pay at $65,860, with the top ten percent earning more than $91,070, and the bottom 10% earning less than $44,990.
Ultrasound technology at ecpi is what I plan to do

— Ana (@anaa_preciado) October 2, 2014
Ready for Ultrasound Technician School?
If you feel an ultrasound technician career is right for you, this is a great time to look into options for your future in that field. With many university programs available online and on campus, ECPI University is an excellent education option, offering accelerated college coursework with degrees you can earn on your own time. Check us out today to learn more about earning an Associate of Applied Science in Diagnostic Medical Sonography! It could be the Best Decision You Ever Make!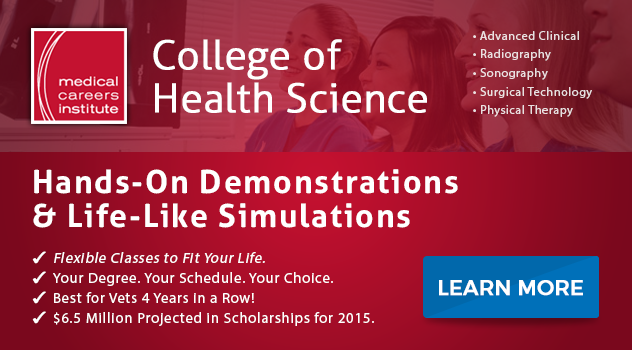 DISCLAIMER – ECPI University makes no claim, warranty or guarantee as to actual employability or earning potential to current, past or future students or graduates of any educational program we offer. The ECPI University website is published for informational purposes only. Every effort is made to ensure the accuracy of information contained on the ECPI.edu domain; however, no warranty of accuracy is made. No contractual rights, either expressed or implied, are created by its content.
Gainful Employment Information
For more information about ECPI University or any of our programs click here: http://www.ecpi.edu/ or http://ow.ly/Ca1ya.