What Are the Ranks of Chefs: How Do I Make My Mark in a Professional Kitchen?
A culinary arts degree is a great way to begin your life in the food industry as a chef. However, the kitchen has its own rules and ranks that you need to be aware of. This will give you a sneak peek of your future so you can rightly gauge whether it's the right path for you.

Different Ranks in the Kitchen
Modern restaurants and kitchens have a strict kitchen hierarchy (also known as Brigade de Cuisine) that it follows to ensure everything runs smoothly. The hierarchy usually follows the Brigade System and is as follows:
Executive Chef (Chef de Cuisine)
Also known as a head chef or a master chef, an executive chef is the overall kitchen boss. This position is the pinnacle of any chef career. An executive chef doesn't spend all their time cooking but manages every operation in the kitchen. There is usually only one executive chef at any restaurant.
The duties of executive chefs include managing staff, creating menus, and maintaining inventory including ordering and buying of kitchen supplies. They control budgeting and ensure adherence to set standards and regulations concerning hygiene and food quality
Sous Chef
Coming second in the kitchen hierarchy is a sous chef or an assistant head chef. Sous chefs act as assistants to the master chef and work under their direction. Their responsibilities may include monitoring the kitchen inventory, assigning staff schedules, and overseeing cleanliness, training, and organization of the kitchen staff. Although they're more involved in the kitchen than their superiors, sous chefs may step in as master chefs when there's need.
Line Cook (Chef de Partie)
A line cook is also known as a station chef. Line cooks are responsible for specific sections of food preparation in the kitchen and training of chefs. This position is split into different roles depending on the needs of the kitchen. Some restaurants combine different specializations or have multiple chefs in one station depending on the size of the restaurant. Some common station-chef titles include:
Sauté chef (sauce chef, saucier). A sauté chef holds a high position and answers directly to the sous chef or head chef. Although they are in charge of sautéing, they also create sauces that accompany different dishes.
Fish chef (poisonnier). Prepares all fish dishes and related soups and stock. Also charged with obtaining fish supplies.
Roast chef (rotisseur). Rotisseurs roast and braise all types of meat and ensure timely supply of meat in the kitchen.
Grill chef (grillardin). Grills vegetables and meat.
Fry chef (friturier). An expert in the preparation of fried food.
Roundsman (tournant). A roundsman /swing chef is a jack of all trades, available to fill in for any position when the need arises.
Pantry Chef (garde manger). Prepares cold foods such as salads and appetizers.
Butcher(boucher). Prepares all kinds of meat including poultry, seafood, and fish before being taken to the designated station.
Pastry chef(patissier). Makes all baked items and pastries ranging from cakes and bread to desserts.
Vegetable chef (entremetier). Deals with the preparation of vegetables, soups, starches, and eggs. In big restaurants, vegetables are prepared by a legumier while soups are handled by a potager.
Commis Chef
A commis chef is a junior chef who is still in the process of learning. Most chefs begin here as trainees. This position accommodates entry-level individuals who are still in school or just starting their careers.
Kitchen Assistants
Kitchen assistants may not be chefs, but they provide a helping hand in the kitchen. There are two categories: kitchen hands and stewards/porters. Kitchen hands aid in food preparation by performing tasks like potato peeling and washing salads. Stewards/porters, on the other hand, are in charge of maintaining kitchen cleanliness.
Dishwasher (Escuelerie)
A dishwasher washes the dishes and cutlery.
How the Kitchen Got its Ranks
The kitchen hierarchy (Brigade de Cuisine) adopts the French Brigade system and was created by Georges Auguste Escoffier to ensure restaurants operate smoothly. The executive chef is at the top of the ranks, which descends to the waiters. Usually, the structure of the hierarchy will depend on the style and size of the restaurant, with some roles being combined in smaller establishments.
Importance of Formal Education in Culinary Arts
Formal training is not a job requirement for chefs, as you can learn on the job. However, formal education is essential if you are keen on making a mark in this field. It should equip you with knowledge in varied areas from menu creation and food preparation to restaurant management. You also get hands-on experience through externships, helping to make you a holistic culinary art professional.
You can acquire formal training by attending culinary schools and institutions, including colleges. After you finish formal training, you may also obtain certification in your area of specialization.
What are the Benefits of Attending a Culinary School?
As much as you may learn the art of food on your own or the job, some benefits come with joining a culinary school. Below are some of them.
You learn how to cook: Be trained to cook by chefs who are experts in their field. You should learn how to make a variety of tasty dishes and gain a variety of skills while exploring your creativity.
It gives you a career advantage: Culinary schools could give you the knowledge and practical skills needed to land lucrative jobs in fine-dining restaurants. You might be able to even start your own restaurant from the business skills you learn in school.
Networking: By attending culinary school, you rub shoulders with people with the same interest as you. This helps you could create meaningful connections great for your after-school endeavors.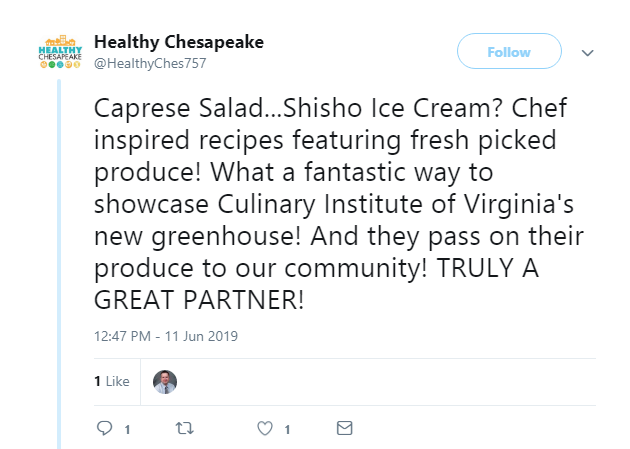 Are you interested in becoming a food preparation expert? ECPI University's Culinary Institute of Virginia offers an Associate of Applied Science in Culinary Arts at an accelerated pace. For more information on this exciting opportunity, connect with an admission representative today.
It could be the Best Decision You Ever Make!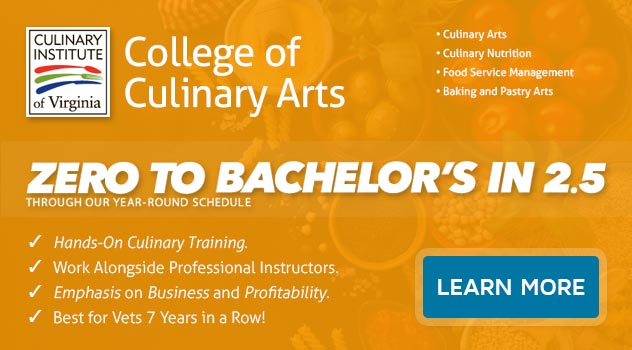 DISCLAIMER – ECPI University makes no claim, warranty, or guarantee as to actual employability or earning potential to current, past or future students or graduates of any educational program we offer. The ECPI University website is published for informational purposes only. Every effort is made to ensure the accuracy of information contained on the ECPI.edu domain; however, no warranty of accuracy is made. No contractual rights, either expressed or implied, are created by its content.
For more information about ECPI University or any of our programs click here: http://www.ecpi.edu/ or http://ow.ly/Ca1ya.