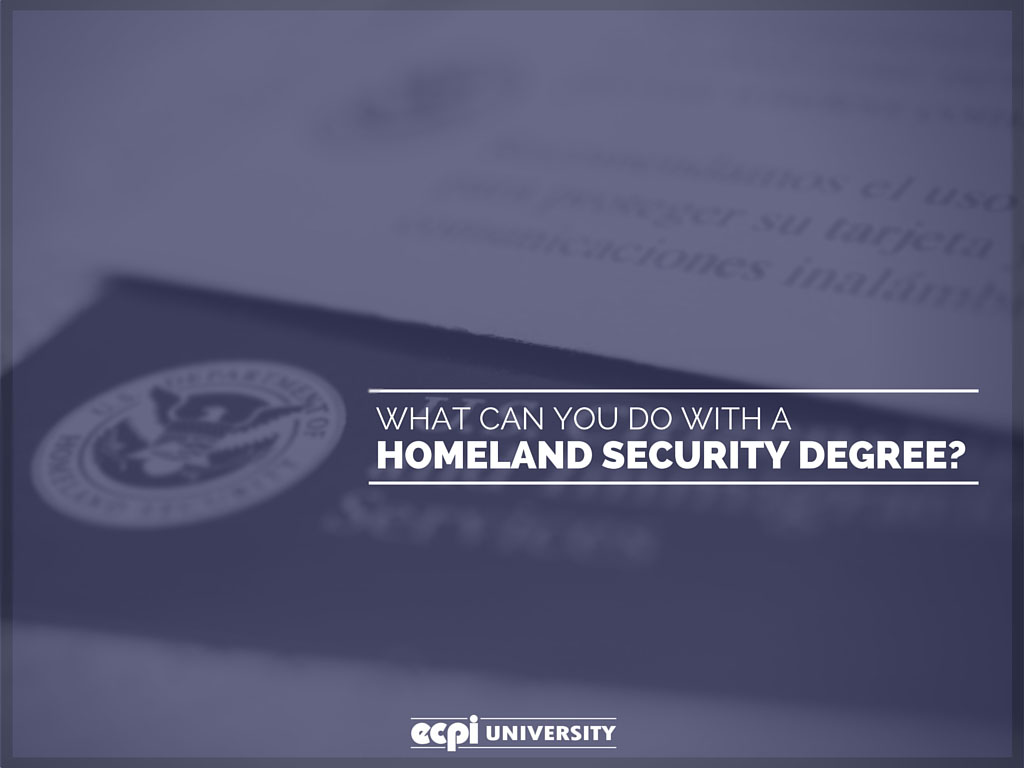 A career in homeland security can be as intellectually and personally fulfilling as it is financially rewarding. With a concentration in homeland security, that career will make you an indispensable part of the defense of the United States. The jobs within the field of homeland security are varied enough to afford you the opportunity to accentuate your specific talents and relocate to nearly anywhere in the U.S. and some locations abroad. More importantly, a homeland security degree makes you a part of the solution to the great obstacles facing this thriving nation.
Careers in Homeland Security
Even though the U.S. Department of Homeland Security is a recent creation, it encompasses other agencies and positions that have been around much longer. The Federal Emergency Management Agency (FEMA), for example, was created in the late seventies to provide aid to overwhelmed regions of the U.S. during times of disaster and crisis. The focus of homeland security reaches beyond the prevention of terrorist attacks to protect our nation's citizens from hazards to their security, interests, and way of life. The following list highlights key positions within the broad umbrella of national security:
U.S. Citizenship and Immigration Services needs immigration and asylum officers to process and investigate citizenship and residency proposals.
The U.S. Customs and Border Protection Agency needs workers to enforce the country's borders by air, land and sea. Border patrol agents work with import and security specialists. Salaries for these positions vary by position and seniority.
FEMA is always in need of exceptional program specialists, trainers, communications and logistics experts and field agents with training in disaster response, recovery and mitigation. The Bureau of Labor Statistics found the median annual salary for emergency management directors to be $59,770.
Federal Law Enforcement Training Centers (FLETC) train a lot of our nation's police and homeland security officers. They also conduct research in methods of training and tactical execution. FLETC need dedicated law enforcement instructors and research specialist alike.
Immigration and Customs Enforcement investigates infractions on the Immigration and Nationality Act and criminal activity that may threaten the nation. Detention and deportation officers work with immigration enforcement agents and security specialists.
The Information Analysis and Infrastructure Protection Directorate is a key element within the homeland security paradigm. It is charged with critically evaluating and providing intelligence on terrorist threats to the U.S. It is also expected to effectively communicate this information to the other agencies and also to the public, typically in the form of the color-coded terrorist warning system. This agency employs an elite crew of protective security advisors, intelligence operations specialists, IT specialists, security specialists and telecommunications specialists.
The Office of the Inspector General for homeland security requires the focus of cutting-edge attorneys and auditors to ensure the integrity and positive development of the agency.
The Science and Technology Directorate is in charge of research and development for the agencies of homeland security. For this task they recruit scientists in the fields of biology, chemistry, physics, engineering and computing.
Secretarial Offices within the different agencies all require dedicated human resource specialists and policy analysts.
The Transportation and Security Administration (TSA) has played a crucial role in the safety of post-9/11 America. They have stepped up to the task of protecting transit routes within and around the country, all the while creating many new jobs for criminal investigators, intelligence operations specialists, program and management analysts, and transportation security screeners.
The U.S. Coast Guard is a tried and true branch of the Homeland Security Department that creates lasting careers for agents, contract specialists and engineers.
The U.S. Secret Service is another time tested agency that looks for the very best criminal investigators and agents.
criminal justice and homeland defense for college! ECPI

— #JSE DJ SNS (@DJSnS757) October 5, 2011
Ready to Earn a Homeland Security Degree?
Homeland security programs are relatively new to schools, so you'll want to look for an institution with an in-depth curriculum and a dedication to building the critical skills needed for these amazing careers. Programs like the Bachelor of Science degree in Criminal Justice with a concentration in Homeland Security offered at ECPI University offer you a golden opportunity to seize those skills and take on one of these fulfilling careers. With a comprehensive year-round schedule, ECPI can train and help employ you in as little as two and a half years. It could be the Best Decision You Ever Make!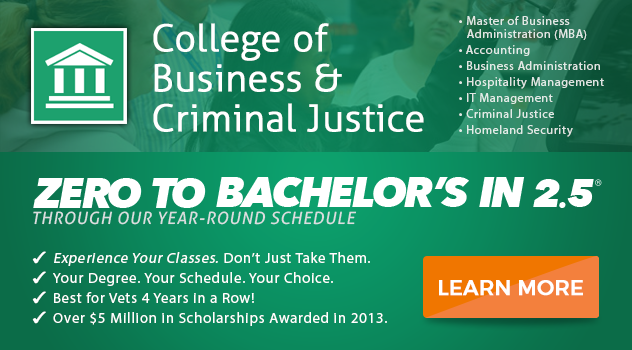 DISCLAIMER – ECPI University makes no claim, warranty or guarantee as to actual employability or earning potential to current, past or future students or graduates of any educational program we offer. The ECPI University website is published for informational purposes only. Every effort is made to ensure the accuracy of information contained on the ECPI.edu domain; however, no warranty of accuracy is made. No contractual rights, either expressed or implied, are created by its content.
Gainful Employment Information
For more information about ECPI University or any of our programs click here: http://www.ecpi.edu/ or http://ow.ly/Ca1ya.