What Can you Do with a Bachelor's Degree in Hospitality: Management Opportunities!
The world is ever changing, but nothing like the past decade! We've seen evolutions and transformations in every industry, and the hospitality industry is no different. Let's take a look at what is required for working in this industry and how you can prepare for an exciting career in this field!

Hospitality Focuses on Change
When Airbnb was introduced, hotels worried. But rather than continue their traditional marketing, hotels changed their strategy. They became "experiences" for savvy travelers. "…the establishment seems to be winning the war…52% of that coveted demographic, millennials, prefer a hotel to an Airbnb rental," says business magazine Forbes.
Restaurants also traveled a different direction in 2018. Today, America is not necessarily a fast-food nation as it has been for many years, according to The Washington Post. "It's a fast-casual nation." Restaurant design and service options are adapting to accommodate the Instagram concept.
Careers in the Hospitality Industry
It's a great foundation for a good work ethic. Former President Barack Obama worked at a Baskin-Robbins. Brad Pitt dressed up as an El Pollo Loco chicken and waved a sign at drivers. Queen Latifah worked the late shift at Burger King.
Still, hospitality experience doesn't necessarily qualify you for a management position. Hospitality management is an exciting, always-changing career that can help you reach your goals, but earning a formal degree, could give you more opportunities in this field.
Food service career paths include:
Business/campus/school dining services
Casual/chain restaurant management
Catering/convention services
Convention/Conference Centers
Healthcare food service
Sport facilities food management
Lodging management employment can include:
Convention service
Front office
Hotel general property
Revenue (financial management, payroll, etc.)
Why a Hospitality Degree Matters
There are many reasons to pursue post-secondary education. You could earn more money. You have more opportunities. (A bachelor's degree is versatile and lends itself to many career options.)
You can still "work your way up the ladder," but without an education, it can take a very long time. Plus, you'll see other, newer employees passing you on their way up because they have a degree. The main benefit of earning any degree is advancement. You have the possibility to go further, faster, when you have a bachelor's degree.
Your Classes Can Give You Knowledge and Experience
There are so many facets to hospitality management! You need to know something about everything. You also need people skills, because hospitality management success can depend on your ability to manage employees. Your curriculum may include:
Accounting
Business Organizational Management
Business
Cost Control
Culinary Nutrition
Culinary Techniques/Skills/Fundamentals
Wine Service/Beverage Management
Upon completion of these classes, you should be able to:
Analyze business/economic/financial reports
Apply personal/professional integrity/ethical behavior/social responsibility in business environment
Create business plans
Demonstrate effective communication/leadership
Implement decision-making processes to effectively solve business challenges
You May Already Have Hospitality Management Qualities
In addition to a bachelor's degree, hospitality and accommodations employers look for certain qualities in management:
Caregiving – A desire to help people drives the hospitality industry as much as profits. And guess what? The two go hand-in-hand! Your caregiving, customer-service attitude can help you achieve company goals.
Health/Safety Aware – You know quality standards are important, from a clean swimming pool to a sanitary kitchen. Your employees' and customers' health and safety depend on high-quality standards in whatever business you manage.
Listening – Your employees and customers may be saying more than their words imply. A good listener makes eye contact and has an open, friendly face that welcomes communication.
Multitasking – Can you juggle three important things at once? This skill can be learned, but having an even temperament helps! You want to be able to keep your cool when others around you are losing theirs.
Speaking – When working with and for people of diverse backgrounds, cultural sensitivity should govern the way you speak and the words you use.
Let's Get Started!
Are you interested in working in the hospitality management field? If you want to earn a Bachelor of Science in Business Administration with a Focus in Hospitality Management, ECPI University offers this degree at an accelerated pace. For more information, connect with a helpful admissions advisor today.
It could be the Best Decision You Ever Make!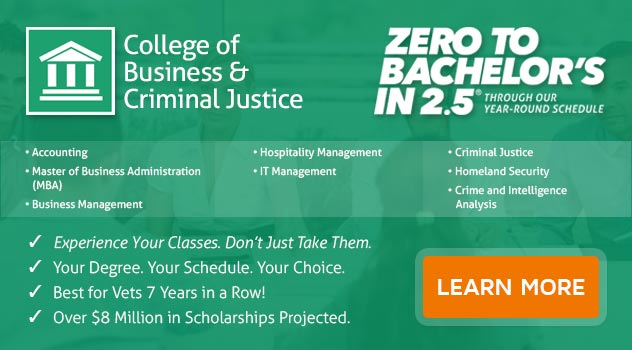 DISCLAIMER – ECPI University makes no claim, warranty, or guarantee as to actual employability or earning potential to current, past or future students or graduates of any educational program we offer. The ECPI University website is published for informational purposes only. Every effort is made to ensure the accuracy of information contained on the ECPI.edu domain; however, no warranty of accuracy is made. No contractual rights, either expressed or implied, are created by its content.
Gainful Employment Information – Hospitality Management - Bachelor's
For more information about ECPI University or any of our programs click here: http://www.ecpi.edu/ or http://ow.ly/Ca1ya.