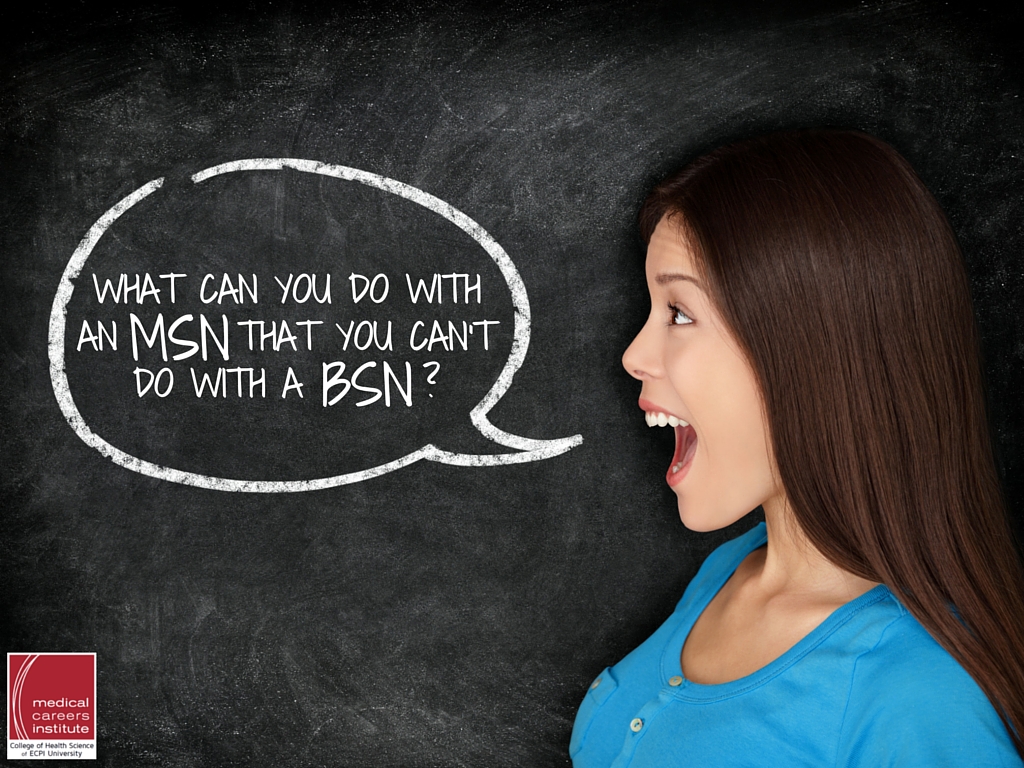 If you're a nurse, you never stop learning. Every day there are new challenges, new experiences, and every day you learn as you make a difference. It's got to be one of the most rewarding careers in the world!
Henry Ford once said, "Anyone who stops learning is old, whether at twenty or eighty. Anyone who keeps learning stays young." There are many opportunities available for RNs, even those with BA degrees, if their concentration was medical or clinical focused.
The Bachelor of Science in Nursing
The BSN is the foundation for advanced degrees in nursing and medicine. BSNs are eligible for many leadership roles and are more frequently being sought to step up to leadership and management positions within medical organizations. With healthcare's evolution into value-based medical care, a BSN degree is important to fill that gap between ADN and MSN (Master of Science in Nursing degree).
"BSNs are the critical thinkers in healthcare, re-writing public policy and serving on interdisciplinary teams that are shaping the quality driven initiatives of the future," according to What's the Difference between BSN and MSN? However, the demand for nurse educators is currently exceeding the supply, and with insurance changes and new legislation impacting healthcare costs, the need for MSNs is approaching the critical stage.
Opportunities can be endless for a MSN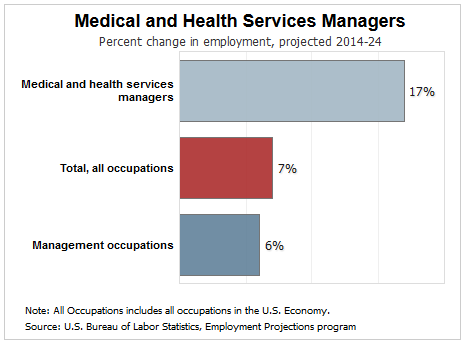 "Medical managers . . . held about 333,000 jobs in 2014," according to the Bureau of Labor Statistics (BLS), and that number is expected to grow 17% through 2024, much higher than other jobs. The increased healthcare demands will focus on physicians and nurses with advanced degrees. "In addition to rising employment demand, the need to replace managers who retire over the next decade will result in some openings. Candidates with a master's degree in health administration or a related field, as well as knowledge of healthcare IT systems, will likely have the best prospects," BLS continues.
Obtaining your Master of Science in Nursing degree begins with a BSN. The MSN can be the focus of leadership at any level of an organization, including education at the college level.
With a MSN degree, your career choices can include:
Community Services manager
Department Manager
Director of Nursing
Healthcare administrator
Healthcare executive
Manager of Programs
Nurse Manager
Patient Safety Director
Patient or Nursing Educator
Professional Practice Director
Staff Development Director
QI (Quality Improvement) executive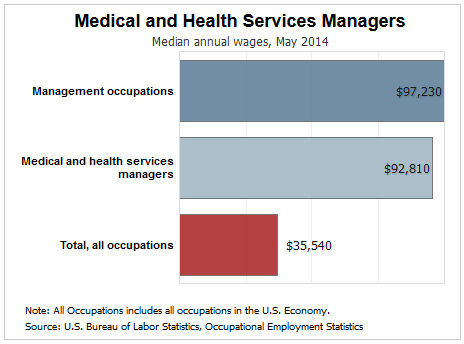 MSN careers generally pay more than a standard RN salary. The Bureau of Labor Statistics (BLS) cites 2014 median salary for MSNs working as medical and health services managers at $92,810 per year. Median salary is usually less than the average wage index, so your income for 2016+ could increase by 12% or higher, a six-figure income.
MSNs could have their choice of careers and work locations! For example, annual pay for North Carolina averages $163,100; higher than other U.S. states, and employment is expected to increase 26% through 2022, much higher than national averages.
The Need for Nursing Leadership & Education
To say the nursing industry is evolving at warp speed is almost an understatement. Management positions in healthcare require a set of skills that are also evolving far beyond clinical experience. In fact, MSNs are most likely to be the developers of this rapidly evolving career. Nurse/writer Catherine Meliniotis, BA, BSN, RN, BC, says effective nursing leadership involves critical thinking and advanced communication skills.
With a MSN degree, your leadership role indicates to your supervisors that your career path is upwardly mobile, and can lead to additional responsibilities within your organization.
Leadership roles and skills may include:
Better understanding of your organization's history and culture; adapting to management's decision-making management personality.
Communication aptitude that changes between RNs who are your direct reports vs. the management you report-to.
Listening, mirroring, and after a discussion, creating a summarization of that day's conversation.
Mentoring and motivating your staff. Mentoring follows the "do what I do, not do what I say," philosophy, and your words and actions should be professional and inspirational.
Ensuring your organization offers excellence in patient care.
Nurse educators work in a variety and diversity of settings and organizations. From community leadership to healthcare management, training is needed for nurses, healthcare workers, and community emergency response teams. Nurse educators can work at the college or university level, or act as consultants to healthcare facilities, providing assessments and processes to enhance patient care.
Some nurse educators work part-time and teach part-time. You can design your career to suit your lifestyle!
Nurse educator roles and skills may include:
Designing education curriculum and developing programs of study for nursing students
Teaching and guiding
Assessment and evaluation of students, nursing colleges and healthcare organizations
Documenting educational process outcomes
Advising students
Research
Speaking and/or presenting at professional nursing events
Writing grant proposals
Analyzing clinical competence within a healthcare setting
Is the MSN Degree in Your Plans?
Earning your Master of Science in Nursing means you may be shaping the future of healthcare. Advanced education leads to decision-making roles that make a difference in thousands of lives. The MSN program at ECPI University is your first step. It could be the Best Decision You Ever Make!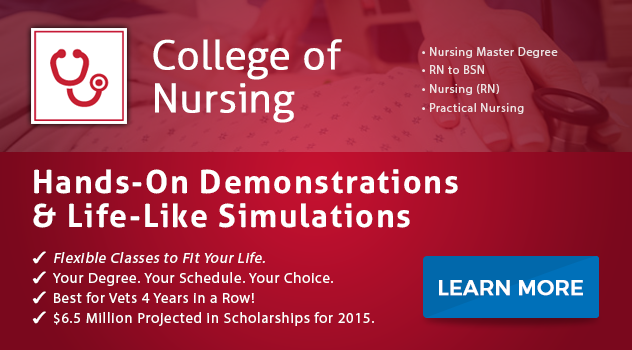 DISCLAIMER – ECPI University makes no claim, warranty or guarantee as to actual employability or earning potential to current, past or future students or graduates of any educational program we offer. The ECPI University website is published for informational purposes only. Every effort is made to ensure the accuracy of information contained on the ECPI.edu domain; however, no warranty of accuracy is made. No contractual rights, either expressed or implied, are created by its content.
Gainful Employment Information – Master of Science in Nursing
For more information about ECPI University or any of our programs click here: http://www.ecpi.edu/ or http://ow.ly/Ca1ya.