What Cybersecurity Certifications Should I Get Before I Graduate?
Cyberspace is constantly evolving, and with it, cybercrimes. Only recently, 23 government agencies were taken offline after a Texas cyber-attack. Governments and private organizations are investing heavily in cybersecurity to prevent malicious hackers from accessing, erasing or manipulating information. To achieve this, all organizations need certified cybersecurity experts.
As a cybersecurity student, getting certifications could set you up for the job market and improve your chances of qualifying for cybersecurity jobs. Certifications are evidence that you have the professional skills to contribute to a business' cybersecurity policy. The following are some of the most valuable cybersecurity certifications you should consider acquiring before graduating.

Cisco Certified Network Associate (CCNA)
The Cisco CCNA certification is revered in the IT industry because it is proof of a candidate's acumen. After graduation, you could be considered for several entry-level jobs, and CCNA certification is proof that you qualify as a professional. There are two certifications you may consider- CCENT and CCT.
The Cisco Certified Entry-Level Technician verifies that you have skills for basic support positions. With this certification, you will need to demonstrate the basic skills to manage and diagnose Cisco networking systems. With the Cisco Certified Technician certification, you could specialize in three separate areas.
Each certification prepares you to work with Cisco systems and kick start your career as a technician. CCNA provides an ideal foundation for your cybersecurity career by giving you fundamentals in various topics.
Certified Ethical Hacker (CEH)
To defeat a hacker, then you need to think like one. CEH certification sets you up to reason like a hacker through penetration testing. In this test, you demonstrate how to breach a network by identifying its vulnerabilities without stealing data.
During the program, you will need to understand hacking technologies used to infiltrate cloud-based systems, mobile systems and company networks. You will also be exposed to malware and viruses that attack digital devices and will understand how to set up cybersecurity protocols. If you plan to pursue a career in cybersecurity, whether as an administrator or security officer, acquiring the Certified Ethical Hacker certification could be important.
Microsoft Certified Systems Engineer (MSCE)
Numerous businesses across the globe use Microsoft systems which warrants MSCE certification. Microsoft offers several programs at the fundamental, associate, and expert levels. Before graduating, the fundamental level could be a good choice.
The certifications vary in roles such as developer, consultant, solutions architect and administrator. Whether you choose to become a technician or venture into cloud-based platforms, Microsoft has an abundance of certifications for you to choose from.
CompTIA Security+
CompTIA Security+ is a globally recognized certification that verifies your ability to conduct core security functions. It covers several topics such as network security and vulnerabilities, cryptography, data security and host security.
With this certification, you could apply for roles in system administration, security administration and network administration. CompTIA Security+ also prepares you for risk management and mitigation, troubleshooting and equips you with problem-solving skills.
CompTIA A+
CompTIA A+ certification improves your chances of qualifying for IT support roles in an organization. This program is broad-spectrum, which means that it does not support a single vendor. By enrolling for this certification, you broaden your career options by acquiring skills in troubleshooting and problem solving, hardware, networking, operating systems and security. CompTIA is also trusted by employers around the world and is constantly reviewing its examinations to keep up with the latest IT trends and equip you with the requisite skills.
Are You Ready to Start Your Cybersecurity Journey?
If you want to earn the foundation of your future career, a Bachelor of Science Degree in Computer and Information Science with a Major in Cyber and Network Security - Cybersecurity Track, ECPI University offers this degree program at an accelerated pace. For more information, connect with a helpful admissions advisor today.
It could be the Best Decision You Ever Make!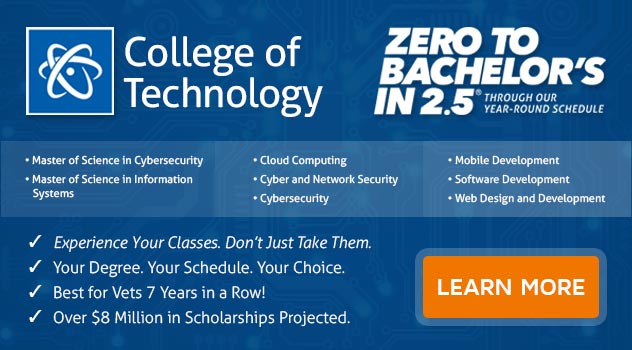 DISCLAIMER - ECPI University makes no claim, warranty, or guarantee as to actual employability or earning potential to current, past or future students or graduates of any educational program we offer. The ECPI University website is published for informational purposes only. Every effort is made to ensure the accuracy of information contained on the ECPI.edu domain; however, no warranty of accuracy is made. No contractual rights, either expressed or implied, are created by its content.
For more information about ECPI University or any of our programs click here: http://www.ecpi.edu/.